1901 Veterans Memorial Drive

Temple

,

TX

76504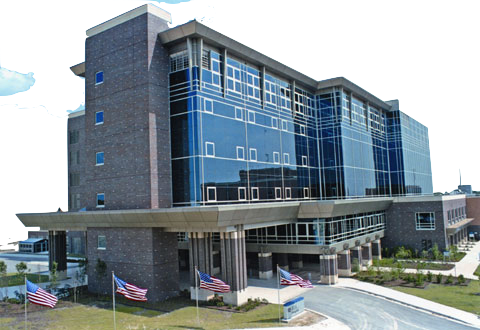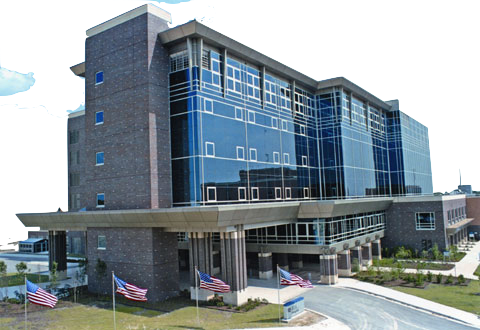 Central Texas Veterans Health Care System Olin E. Teague Veterans' Medical Center, Temple Campus
The Central Texas Veterans Health Care System (CTVHCS), accredited by the Joint Commission, is comprised of two large Department of Veterans Affairs (VA) medical centers located in Temple and Waco, a large stand-alone outpatient clinic in Austin, four community based outpatient clinics located in Brownwood, Bryan/College Station, Cedar Park, and Palestine plus a rural outreach clinic in La Grange.
The system is one of the largest integrated health care systems in the United States and provides a full range of services including medical, surgical, psychiatric, and rehabilitation with inpatient medical/surgical hospital beds, a hospice unit, and community living center (CLC) beds. Located on its Waco campus, CTVHCS has one of the largest inpatient psychiatric facilities and one of only 12 Blind Rehabilitation Centers in the country. CTVHCS serves a Veteran population of more than 252,000, covers 35,243 square miles and 11 congressional districts in 39 counties.
In fiscal year (FY) 2013, CTVHCS treated 98,242 Veteran unique patients and recorded 8,925 inpatient admissions. Outpatient workload totaled 1,120,995 visits. CTVHCS collaborates with Fort Hood, the largest military base in the world with the biggest troop commitment to Operation Enduring Freedom, Operation Iraqi Freedom, and Operation New Dawn (OEF/OIF/OND). CTVHCS provides transitional medical services and conducts PTSD and traumatic brain injury (TBI) research -- the signature illnesses of these conflicts.
CTVHCS has affiliation agreements with Texas A&M College of Medicine/Baylor-Scott and White Healthcare System, the University of Texas Southwestern/Seton Healthcare Network, and the Texas Department of State Health Services. More than 250 Residents and Fellows are trained annually at CTHVCS, plus more than 150 medical students per year. For the 2013 school year, CTVHCS received authorization for 100 graduate medical education slots for residents and fellows. CTVHCS has 113 separate affiliation agreements across the country with over 217 training programs—with the majority in Associated Health Programs; i.e., nursing, physician assistants, psychology, radiology techs, social workers, and more—resulting in just over 1,500 trainees per year completing the programs. We have added totally new training programs in Infectious Disease, Endocrinology, Preventive Medicine, ENT, Cardiology, Dermatology, Plastic Surgery, Vascular Surgery, Orthopedics, Pathology, Radiology, and Physical Medicine & Rehabilitation. As well as added additional positions in Pulmonary, Gastroenterology, General Surgery, Internal Medicine, Psychiatry, Anesthesiology, Family Medicine, and Neurology. Of the 343 CTVHCS medical staff, 168 have faculty appointments with Texas A&M College of Medicine.
The main CTVHCS Campus is at the Olin E. Teague Veterans' Medical Center in Temple, Texas. On the Temple Campus is a full-service, 189-bed teaching hospital that serves as the medical/surgical referral center for all CTVHCS campuses as well as providing outpatient services to Veterans across the 32-county service catchment area. Also located at the Temple Campus is a 262-bed domiciliary, a new 80-bed Community Living Center (CLC) which includes a 20-bed hospice unit, and an 8-bed Trauma Recovery Unit. A 160-bed State Veterans Home also resides on the Temple Campus grounds as well as an $11.5 million VA Research Institute which attracts world-class researchers to the Central Texas area. A new cardiac cauterization suite was completed in the summer of 2013 and is now operational.
Research Service at CTVHCS supports the national goal of advancing medical research programs that address Veterans' needs. CTVHCS participates in research supported by the VA Office of Research and Development, as well as from external sources such as Department of Defense, National Institutes of Health, non-profit foundations, and pharmaceutical companies. Forty-three principal investigators work on more than 131 active human, animal, or safety studies at CTVHCS. CTVHCS received a full 5-year accreditation by The Association for the Accreditation of Human Research Protection Programs (AAHRPP) effective September 9, 2011. In FY07, the total research expenditures for R&D Committee approved projects were $2.05 million. In FY13, the total increased to $8.06 million, which is a four-fold increase over the last seven fiscal years.
CTVHCS has affiliation agreements with Texas A&M College of Medicine/Scott and White, The University of Texas Southwestern Austin/Seton Healthcare Network, and the Texas Department of Health. More than 200 Residents and Fellows are trained annually at CTHVCS, plus more than 150 medical students per year. Over recent years, CTVHCS received authorization for additional graduate medical education residents, creating a total of 75 slots for residents and fellows in 2012. CTVHCS has 102 separate affiliation agreements across the country with over 200 training programs—with the majority in Associated Health Programs; i.e., nursing, physician assistants, psychology, radiology techs, social workers, and more—resulting in just over 1,500 trainees per year completing the programs. Of the 343 CTVHCS medical staff, 168 have faculty appointments with Texas A&M College of Medicine. Clinics
In addition to our main facilities in Temple and Waco, we have an outpatient clinic in Austin and the Temple Annex PACT Clinic. We offer services at the LaGrange VA Outreach Clinic and in four community-based outpatient clinics. These clinics are located in: Brownwood Bryan-College Station Cedar Park Palestine