Fairmount Behavioral Health System
561 Fairthorne Avenue

Philadelphia

,

PA

19128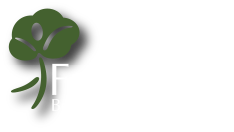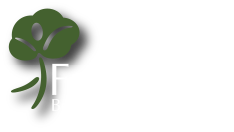 Fairmount Behavioral Health
Located on a 27-acre wooded campus, Fairmount is a peaceful, therapeutic environment for patients and families. Fairmount is a major regional resource for children, adolescents and adults who have psychiatric and behavioral problems as well as alcohol and drug dependency. The spacious campus bordering Fairmount Park in the Roxborough section of Philadelphia is a peaceful setting for patients and families. Fairmount is fully accredited by the Joint Commission on the Accreditation of Healthcare Organizations.
We will be known as the behavioral health provider that lives by our values, thus ensuring that each patient feels empowered, develops healthy behaviors and has a personalized treatment experience. Our employees will have such confidence in our services that they would entrust their loved ones to our care. We will be the employer of choice for employees at every level, creating pride through teamwork, collaboration, fairness, and follow-through. We will have a reputation for unrivaled partnership with all of our associates and guests, including our patients, their families, and our community.
Our Values
Service Delivery
Our patients deserve effective and predictable treatment programming to help develop healthy behaviors. A patient's time with us is limited and so we must take advantage of the opportunity to stabilize and teach healthier coping skills. This means that all services are delivered, on time, and with the highest quality. We "set the tempo" by providing choices within structure, so that we may maximize our patients' interest and participation in treatment activities.
By admitting a patient, we have made a promise to them and to the other stakeholders in their life. We promise to provide accurate and thorough assessments; to develop and implement a rigorous treatment plan; to deliver group therapy and psycho-education each day, on time; to document our actions completely and promptly; to follow the clinical schedule; to develop a careful and effective discharge plan. We follow-through and keep our promises.
Patient Well-Being
We are here to serve our patients. To do so, we must always act such that the patient's welfare is greater than our own. At a minimum, we will do no harm. Ideally, our patients will develop skills and coping mechanisms that allow them to live productive, healthy lives. Our employees must role-model selflessness and provide the type of care that would be acceptable for their own loved ones. Similarly, we have an obligation to each other, because a cared-for employee is also a caring employee. By serving our patients well and by taking care of each other, we ensure the mission of the hospital.
Explore our community :
https://careers2-universalhealthservices.icims.com/jobs/1696/ip-female-adult---fairmount/job