2131 East State Street

Athens

,

OH

45701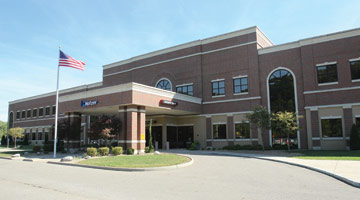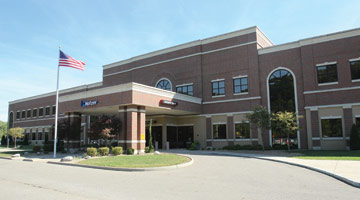 About Holzer
For over 100 years, the Holzer name has been woven into the fabric of our community.
Come practice quality medicine in state-of-the-art facilities while living in an area that is characterized as much by its friendly people and strong values, as by its picturesque charm and breathtaking scenery. Holzer employs over 2,500 people and provides unparalleled access to leading technology.
Together we are Holzer, the largest, strongest healthcare system serving south central Ohio into West Virginia and Kentucky.
Today, Holzer is a regional health system with…
Over 150 providers in more than 30 medical specialties

Multiple clinical locations including; a dental care facility, long term care entities, home care and hospice services

Annual ambulatory visits exceeding 450,000

2 full-service hospitals:

Holzer Medical Center – Gallipolis, licensed for 266 beds and is designated by the Federal Government as a Rural Referral Center

Holzer Medical center – Jackson, a 24-bed Critical Access Hospital

Three emergency departments and seven urgent care clinics

Specialized services include; Holzer Center for Cancer Care, Holzer Cardiovascular Institute, and Holzer Center for Wound Care

Graduate Medical Education and Family Practice Residency Program
About Holzer Athens
Our solar powered Athens ambulatory center is a state-of-the-art 68,000 square foot facility. In addition to primary care, we provide the highest quality health care in dermatology, gastroenterology, orthopedics, chiropractic, podiatry, ophthalmology, plastic surgery, cardiology, general surgery, allergy, pain management, sleep medicine, rheumatology, endocrinology, urgent care, and ENT. In total, our physicians see over 102,000 patient visits per year. We have an Ambulatory Surgery Center (ASC) with 3 operating rooms, one minor procedure room and an excellent team of support staff offering consistent care throughout the visit. We provide the latest technology in digital diagnostic testing including an ultra-high resolution magnetic resonance imagery (MRI); a detailed 64 Slice CT scan which provides superior quality, whole body thin slice imagery and 30% lower radiation; and the new I-U 22 Ultrasound featuring 4D technology allowing excellent view of the fetus or internal organs.
About the Athens Community
Athens County offers the best of both worlds, big-city amenities wrapped in small town hospitality. The rolling hills of southeastern Ohio draw people from all over the world who wish to live and work in this progressive city. Athens County offers diverse employment opportunities and is home to Ohio University, a public institution with about 20,000 students on the Athens campus. The city also prides itself on the numerous entrepreneurs including artists, special food producers, researchers, consultants and contractors, who have established thriving small businesses. Our school systems offer state of the art facilities as well as a large variety of extracurricular activities to keep you and your family involved in our communities. Athens County, along with its cultural activities and scenic charm, make it a great place to visit, and an even better place to live!
Check out this great video about us! https://www.youtube.com/watch?v=-Qz67OHJ38o&t=27s