101 Sivley Road

Huntsville

,

AL

35801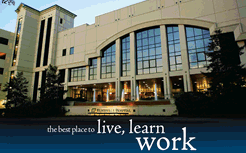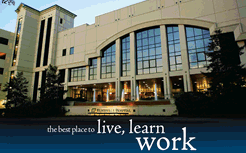 Huntsville Hospital is an 971- bed Level I Trauma Center and the regional referral center for all of North Alabama and Southern Tennessee with a catchment area of 1.25 million people. 165,000 annual ER visits, including a dedicated Pediatric ER at our Women's & Children's Hospital, physician support in over 65 medical specialties. The hospital has 24/7 in-house Hospitalist, Radiology, Cardiology, Trauma, Orthopedic and Neurosurgical Coverage.

Alabama's Only Top 50 Heart Hospital by Truven Health Analytics
America's 50 Best Cardiac Surgery Program by Healthgrades
Top 50 Cardiovascular Programs by Truven Health Analytics
Cardiac Care Excellence Award by Healthgrades
Huntsville Hospital listed as Becker's Top 150 Hospitals
America's 100 Best Spine Surgery Programs by Healthgrades
Certified Primary Stroke Center by American Heart Association and American Stroke Association
Huntsville Hospital is one of only seven Platinum Fit-Friendly Worksites in Alabama
Huntsville is situated in the fastest growing major metropolitan area in Alabama, and with the highest per capita income in the southeast, Huntsville is the best place to live, learn and work. We are a community on the move with rich values and traditions while progressing with new ideas, exciting technologies and creative talents. Our community's unique characteristics are a worldwide attraction and will certainly provide a place for you and your family to flourish. With a population of 400K, we are a high-tech, family oriented, multi cultural community with excellent schools, dining and entertainment. Huntsville is nestled at the foothills of the Appalachian Mountains with an abundance of activities to do inside or out. Hike our mountains and swim in our lakes!
Area public schools have more national merit scholars per capita than any other in the country
Technology, space and defense industry play a major role in Huntsville
Huntsville/Madison County have more Doctorate degrees per capita than any other city in the nation
Robert Trent Jones Golf Trail, Broadway Theater League, Huntsville Symphony Orchestra, US Space & Rocket Center, Huntsville Botanical Garden, Huntsville Museum of Art, Constitution Hall Village, Early Works Children's Museum, Monte Sano State Park and Bridge Street Towne Center are just some of the main attractions
The City of Huntsville received Standard & Poor's highest possible AAA bond rating for strength of the local economy for 7th consecutive year
Huntsville named one of the Top 10 Smartest Cities in the World by Forbes
Huntsville named one of the Top 50 Best Places to Raise Children in the U.S. by Business Week