2720 Sunset Blvd

West Columbia

,

SC

29169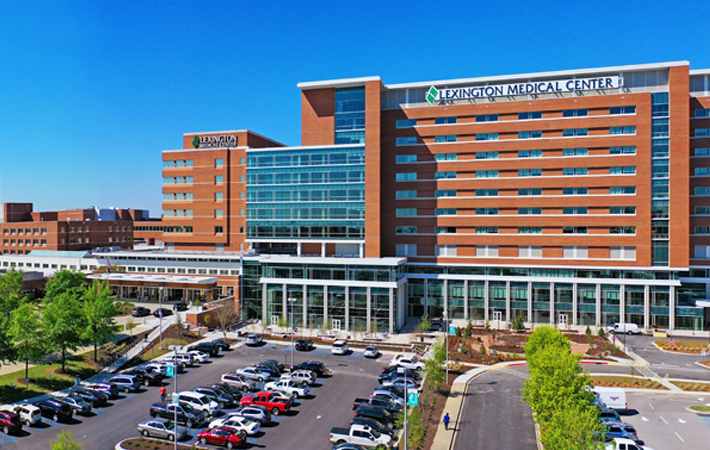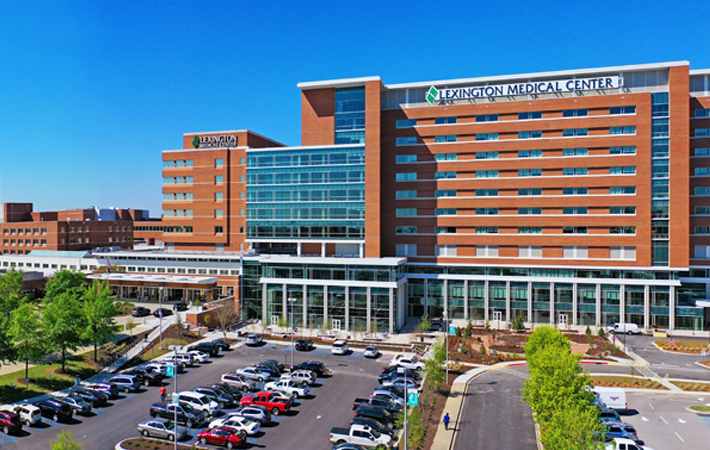 About Us
Lexington Medical Center is a 607-bed hospital in West Columbia, South Carolina. It anchors a health care network that includes five community medical centers and employs a staff of more than 7,800 health care professionals. The network includes a cardiovascular program recognized by the American College of Cardiology as South Carolina's first HeartCARE Center. The network also has an occupational health center, the largest skilled nursing facility in the Carolinas, an Alzheimer's care center and 70 physician practices. Lexington Medical Center operates one of the busiest Emergency departments in South Carolina, treating nearly 100,000 patients each year. The hospital delivers more than 4,000 babies each year and performs more than 25,000 surgeries.
We've been named Columbia's "Best Place to Have a Baby," "Best Hospital" and one of the "Top 25 Best Hospitals to Work for in the U.S.," honors all made possible by a dedicated, talented team of health care professionals and staff.
Exceptional Care, Where You Live
7,000+ health care professionals.
70 doctor's offices.
5 community medical and urgent care centers.
Occupational health center.
The largest extended care facility in the Carolinas.
A specialized care center for Alzheimer's.
When Lexington County Hospital opened in 1971 as a nonprofit hospital, it quickly became a healthcare leader. More than 50 years later, we continue to serve our community as a local, independent, nonprofit hospital.
A History of Firsts
We were the first area hospital with satellite health facilities and established the first community health education department. We opened the state's first satellite outpatient facility with services including surgery, urgent care, lab, radiology and physical therapy.
Growing to Meet Needs
By the 1980s, the now-called Lexington Medical Center offered community programs including education on managing disease and learning healthcare skills, such as newborn care and home nursing.
Community Medical Centers
In the 1990s, we established four community medical centers in small towns around Lexington County to provide residents with easier access to top-notch healthcare. In 2001, we opened our largest community medical center in Lexington. The center is larger than the hospital was in 1971.
Advanced Technology & Medical Firsts
Today, we are a modern medical complex. Our patients have access to advanced technology, leading-edge techniques.
Community-Based
Our mission is the same as it was when we opened our doors in 1971: to provide quality health services that meet the needs of our community. We believe that commitment to the health of our community really makes a difference — and we show it every day.
Located in the heart of South Carolina, Columbia offers an unexpected mix of tradition and tomorrow. Pairing a diverse food & drink scene with shopping, festivals and family friendly attractions; Columbia has something for everyone. On the banks of the Congaree River, Columbia boasts a wide variety of outdoor recreation activities, a premier international art museum, an award winning children's museum, a Zoo and Garden plus Division 1 Sports make Columbia, South Carolina an ideal place to live, work and play.