1 Medical Center Drive

Clarksburg

,

WV

26301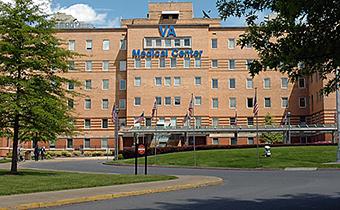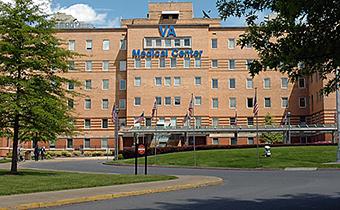 VA Benefits
Paid Time Off:
26 Days paid annual (vacation/personal) leave
13 Days paid sick leave each year with no limit on accumulation
11 paid Federal holidays per year
5 Days paid absence to attend approved CME courses
Insurance:
Health Insurance: VA employees have an outstanding number of health insurance plans from which to choose (premiums are partially paid by VA) Lifetime Healthcare Insurance options available
Dental & Vision: Our insurance options also include exceptional vision and dental plans (premiums are partially paid by VA)
VA employees have the option to use Flexible Spending Accounts, which allow you to use tax-free dollars to pay for medical, dental, and vision care expenses that are not reimbursed by your health insurance plan
Term life insurance, family, and additional coverage options are available with the cost shared by the Federal Government
Long-term care insurance is available as an option
Federal Retirement Plan:
VA employees are covered by the Federal Employees Retirement System (FERS). FERS is a three-tiered retirement plan composed of 1) Social Security benefits, 2) FERS-RAE basic benefits (pension), and 3) Thrift Savings Plan (TSP) which is a 401K-type plan
How is the pension funded? VA employees automatically contribute 4.4% of their salary each pay period and the VA contributes 8.3% of the employee's salary each pay period for a total annual contribution percentage equal to 12.7% of the employee's salary
Similar to the 401(k) savings plans widely available in the private sector, the TSP allows employees to tax defer a portion of their income each year, subject to the requirements of the Internal Revenue Service. For calendar year 2020, employees under the age of 50 may contribute up to $19,500, while those over age 50 are eligible to make catch-up contributions that allow them to defer up to $25,500.
The Federal Government also provides an automatic basic contribution (1% of salary) and up to 4% of salary in matching contributions, depending on the amount of the employee contribution
For retired military personnel, these benefits are in addition to full monthly retirement pay or pension
In addition to FERS, VA provides health care insurance coverage for retired personnel
Disability Retirement
Employees are vested in a federal pension after only 5 years' service
The Louis A. Johnson VA Medical Center is a general medical and surgical hospital with 98 beds, located on a 16-acre site adjacent to the Veterans Memorial Park and the West Virginia State Nursing Home in the city of Clarksburg, West Virginia. It serves a Veteran population of approximately 70,000 in north central West Virginia and adjacent counties in Maryland, Ohio and Pennsylvania. In FY07 the medical center treated 19,554 unique patients through 216,090 outpatient visits and 3,541 admissions.
The facility was initially dedicated on December 7, 1950 and was enhanced with the clinical addition in 1989. Named after Louis A. Johnson, Secretary of Defense under President Truman, this medical center has been an active teaching facility since 1960 by participating in residency and academic affiliations with the West Virginia University, Fairmont State University, Alderson-Broaddus College and other nearby institutions of higher education.
Clarksburg, approximate population of 18,000 citizens, is located at the center of West Virginia's I-79 High Tech Corridor. The High Tech Corridor is anchored on the north by Morgantown, which is the home of West Virginia University, a Carnegie Foundation Research Institution and training academy for Cisco systems, Inc. and Oracle. Morgantown was recently rated the best small city in America by bizjournals.com. Other regional high technology operations include the National Energy Technology Laboratory, National Institute for Occupational Safety and Health, NASA IV and V Center, and Department of Defense Biometrics Fusion Center.
Clarksburg enjoys the amenities of the largest city in the region with the advantages of a small hometown community. A rich mix of retail, industry, and government services, with a thriving business community exist, along with an abundance of recreational facilities and one of the best preserved historic downtowns in the state. The crime rate is the second lowest in West Virginia and is one of the lowest in the country, property prices remain low, and the cost of living is substantially lower than any metropolitan city. Clarksburg is a small community rich with economic growth, heritage, and family recreation. Clarksburg's Historic downtown is also home to the largest legal, accounting, and banking community in north central West Virginia. There are approximately 6,000 professionals working in the Downtown Central Business District each weekday.
Clarksburg is located approximately two hours from Pittsburgh, PA, three and one-half hours from Columbus, OH, four hours from Washington, DC, and two hours from Charleston, WV.