5325 Faraon

St. Joseph

,

MO

64506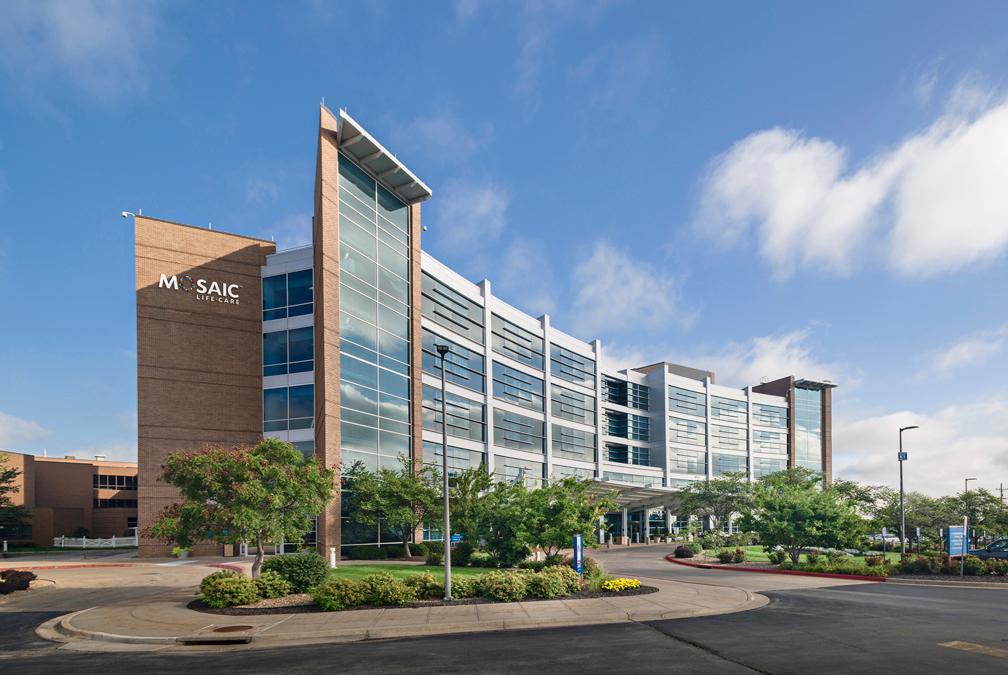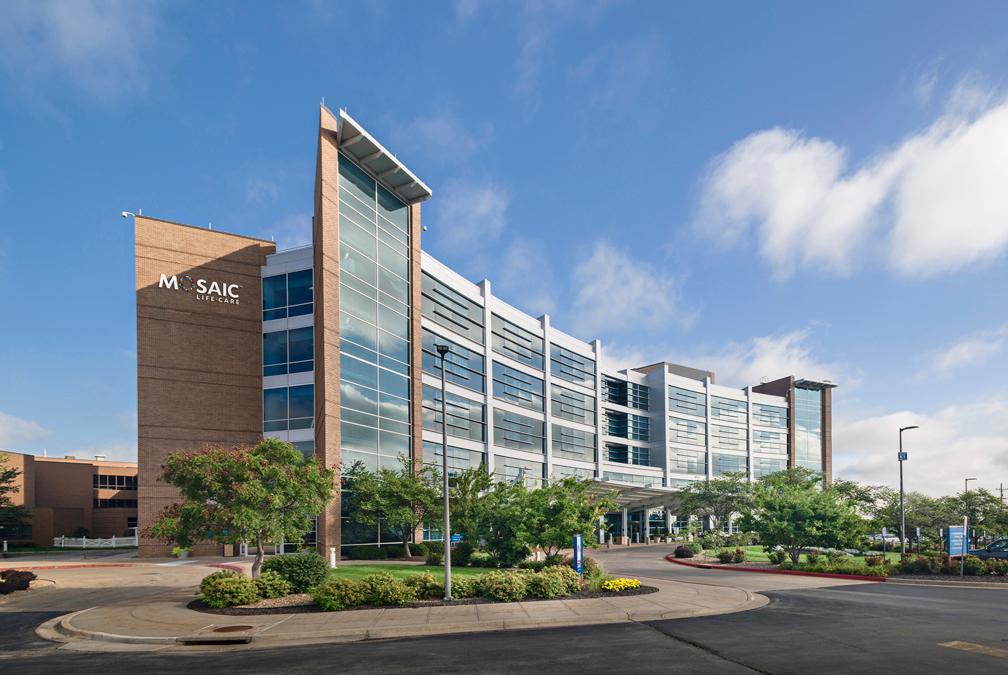 Get to know Us:
Mosaic Life Care is a physician-led life care company introducing a new kind of health care. We are connected to the hearts, minds and spirits of our consumers as we help them become the healhiest version of themselves. We do not just treat diseases and conditions, we improve lives. We've redefined health care into life care … it is health improvement and life improvement.
Medical Center, Clinical Facilities
Service area comprised of 41 counties in northwest Missouri, northeast Kansas, southeast Nebraska and southwest Iowa.

Only tertiary hospital between Kansas City, Mo. and Omaha, NE

Level II Trauma Center (352 licensed beds) in St. Joseph, MO

More than 50 area clinical facilities offering urgent, specialty & primary care

Region's largest employer with 3,700 employees

Member of the Mayo Clinic Care Network
Community Benefit
Goal of 10 percent of revenue committed to community benefit

Provides over $27 million in charity and uncompensated care annually

Foundation created to provide opportunities for healthier, more livable communities by investing in our youth, schools and community empowerment

More than 60 programs and initiatives focused on improving population health and community benefit, including assisting nearly 17,000 area residents lose more than 136,000 pounds and teaching elementary school students to make healthy choices

Foster G. McGaw Prize recipient - one of the most respected community service honors in health care
Quality
Malcolm Baldrige National Quality Award winner

Five-star rating from The Centers for Medicare & Medicaid Services (CMS) Overall Hospital Quality Star Rating

Truven Health Analytics 100 Top and Truven Health Analytics Everest Award recipient
Population Health
Member of MPact Health, a provider network formed by Mosaic Life Care, Mercy Health System and University of Missouri Health Care

Ten years of success in population health, providing high quality care while conrolling and reducing costs

Robust electronic medical record capability rated at Healthcare Information and Management Systems Society (HIMSS) Stage 6, as well as an innovative patient portal improving health-care engagement and access
About the St. Joseph, Missouri Area

Physicians seeking professional and personal growth will find both in St. Joseph, a friendly community of 75,000 located close enough to the Kansas City area to share in the recreational and cultural amenities of the city, yet far enough removed to be free of traffic and crime. Kansas City International Airport is only 30 minutes away, making travel in and out of the area a breeze.
St. Joseph has been rated America's 17th most livable city by Money magazine and cited as "The best place for sportsmen in the Midwest" by Outdoor Life. The community provides a healthy environment in which to live, work and raise a family. It boasts an excellent education system with "Gold Star" award-winning public schools, private Catholic and Christian institutions, and a University. St. Joseph offers a wide spectrum of modern up-scale housing and charming Victorian era mansions plus an abundance of activities with 3 golf courses, 12 museums, a nationally-recognized parkway system and access to scores of hunting, fishing and camping spots.
We invite you to virtually walk through a portal to life in St. Joseph, Missouri and the surrounding region of northwest Missouri and northeast Kansas. We are a thriving community made with uncommon character over 175 years. You'll find a growing library of stories about our people, places, and events that are unique in the BEST of ways. Keep scrolling and you'll also find the most comprehensive calendar in the city with direct links to dozens of websites in, about, and including St. Joseph