Ochsner St. Anne Hospital
4608 Highway 1

Raceland

,

LA

70394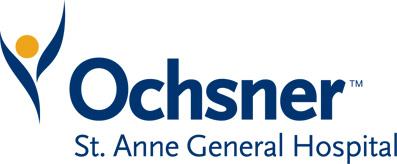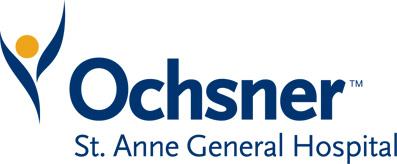 Ocshner St. Anne Hospital
With a tradition of care that began in 1967, Ochsner St. Anne Hospital serves as the foundation of healthcare service delivery in Lafourche and the surrounding parishes. Formerly known as St. Anne General, the hospital became part of the Ochsner family in 2006.
Located just a short drive from New Orleans in Raceland, Louisiana, our fully accredited, full-service 35-bed hospital provides a growing range of high quality, cost-effective emergency services, medical services, surgical care, obstetric, skilled nursing, home health care, and behavioral health services. Our service population ranges from pediatrics to adults and the geriatric population.
Ochsner St. Anne provides life saving services including a 24-hour full-service emergency department with average wait times of less than 15 minutes, stroke care, intensive care unit and multiple surgical specialties including general surgery, orthopedics, pain management and urology. Additional services include maternity suites with state-of-the-art monitoring for mothers and babies, behavioral health services and many advanced medical technologies including MRI, digital and 3D mammography, 4-D ultrasound, low-dose CT and much more. Also, we offer full lab services, a blood donor center, infusion center and a wound care clinic.
About Ochsner Health
Ochsner Health is a system that delivers health to the people of Louisiana, Mississippi and the Gulf South with a mission to Serve, Heal, Lead, Educate and Innovate. Ochsner Health is a not-for-profit committed to giving back to the communities it serves through preventative screenings, health and wellness resources and partnerships with innovative organizations that share our vision. Ochsner Health healed more than 876,000 people from across the globe in 2019, providing the latest medical breakthroughs and therapies, including digital medicine for chronic conditions and telehealth specialty services. Ochsner Health is a national leader, named the top hospital in Louisiana and a top children's hospital by U.S. News & World Report. As Louisiana's leading healthcare educator, Ochsner Health and its partners educate thousands of healthcare professionals annually. Ochsner Health is innovating healthcare by investing in new technologies and research to make world-class care more accessible, affordable, convenient and effective. Ochsner's team of more than 26,000 employees and 4,500 providers are working to reinvent the future of health and wellness in the region. To learn more about Ochsner Health, please visit www.ochsner.org. To transform your health, please visit www.ochsner.org/healthyyou.
| | |
| --- | --- |
| Ochsner is the only Louisiana hospital recognized by US News & World Report as a "Best Hospital" across four specialty categories. | |
Educating Tomorrow's Healthcare Providers
In 2009, Ochsner opened the University of Queensland Ochsner Clinical School, Louisiana's 4th medical school and one of the top 15 medical schools in the world with more than 275 medical residents and fellows working with 23 different Ochsner-sponsored accredited residency training programs. Ochsner also hosts more than 750 medical students in clinical rotations annually.
As an indication of its success, the program currently boasts a 90% Match rate in the National Resident Matching program — with the majority of students securing a place at their first or second choices for residency program. Also of note, 48% of the students choose Primary Care fields, an area of great need in today's healthcare system.
About the Community
Raceland is a lovely, family-oriented, rural community with a population of approximately 10,300. With robust energy and seafood industries, Raceland has one of the lowest unemployment rates (less than 4%) in the country. It is a medical mecca 30-45 minutes outside of New Orleans providing high quality, patient-centered care in a fast-paced "laissez faire" environment. Raceland is truly a "Sportsman's Paradise" offering year-round outdoor activities.