4000 Kresge Way

Louisville

,

KY

40207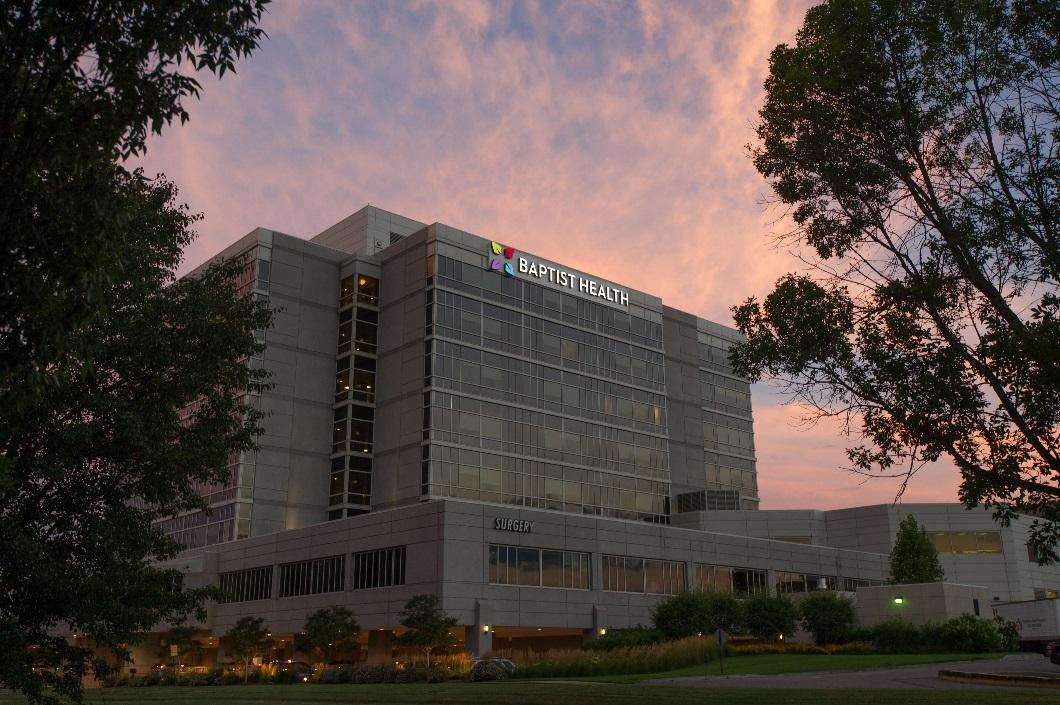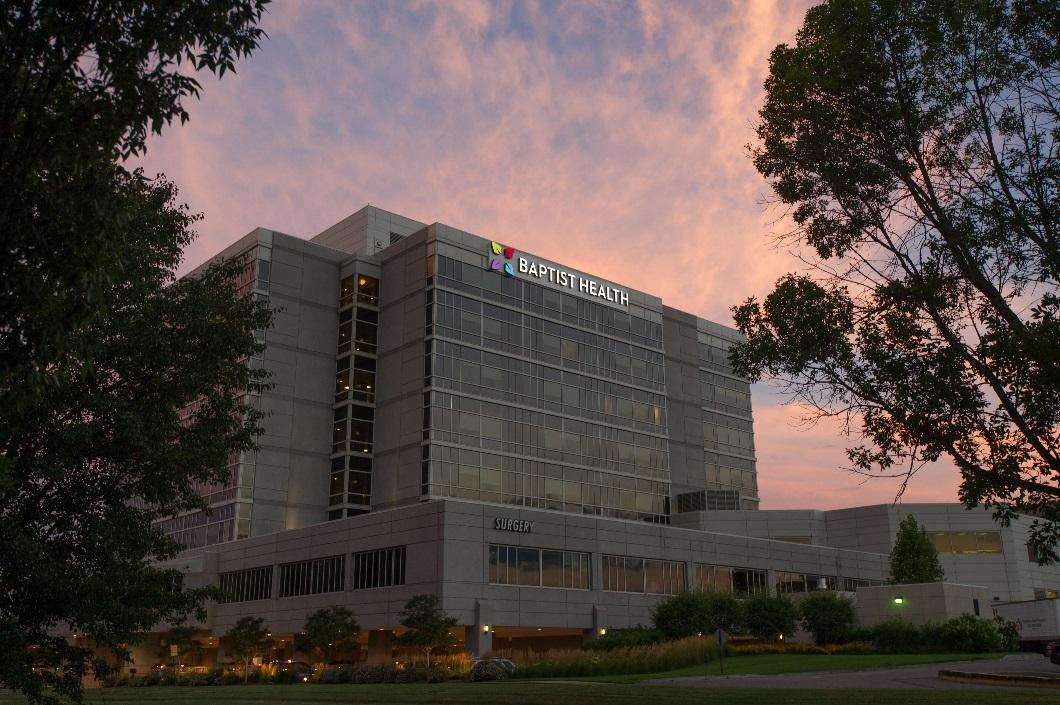 EEO Statement: Baptist Health is an Equal Employment Opportunity employer, and seeks to employ individuals without regard to race, color, national origin, gender, sexual orientation, gender identity, age, disability, marital status, citizenship status, military status, religious or political beliefs, protected veteran status, employment status or any other protected class identified in any federal, state, or local law. Baptist Health specifically encourages minority, female, disabled, veteran and other candidates from diverse backgrounds to apply and strengthen our team. Please note that Baptist Health is a drug-free workplace and employment with Baptist Health is subject to post offer, pre-employment drug testing.
NOTICE OF NONDISCRIMINATION AND ACCESSIBILITY TO SERVICES
Persons with hearing and speech impairments can contact Baptist Health facilities by using the Kentucky Relay Service, a toll-free telecommunication device for the deaf (TDD). For voice to TDD, call 800.648.6057. For TDD to voice, call 800.648.6056.
Minimum Education, Training and Experience Required
Bachelor's degree and successful completion of accredited APC program. Terminal degree in APC field preferred.
National certification from the appropriate national certifying agency for the particular APC.
Must maintain national certification.
Eligible at all times to be insured for professional liability.
Current valid and unrestricted license to practice as an APC in the Commonwealth of Kentucky.
BCLS required through the American Heart Association.
ACLS as required for position
Job Summary
The Baptist Health Medical Group (BHMG) APC reflects the mission, vision, and values of BHMG adheres to the organization's Code of Ethics and Corporate Compliance Program, and complies with all relevant policies, procedures, guidelines and all other regulatory and accreditation standards.
The APC functions autonomously and collaborates with other health professionals to provide high quality, cost effective care to patients, manages health care systems and influence health care decision-making through expert clinical reasoning, research, theory-based practice. The APC is responsible for providing direct patient care as part of the physician led team in accordance with State Law and approved Medical Staff privileges.
Incentive Overview
Competitive compensation and benefits package
Medical, dental, vision, life and disability insurance
Retirement savings plans — 401K and 457(b)
Paid CME/licensure and malpractice insurance/tail coverage
EPIC- electronic health record system integrated throughout all hospital and practice locations
About Baptist Health Medical Group
Baptist Health ranks in 150 top places to work in healthcare, according to Becker's Hospital Review
Multispecialty physician-led medical group
8 hospitals with over 1,500 providers, including 800 physicians and more than 700 advanced practice clinicians.
Comprehensive administrative and operations support teams
Physician leadership councils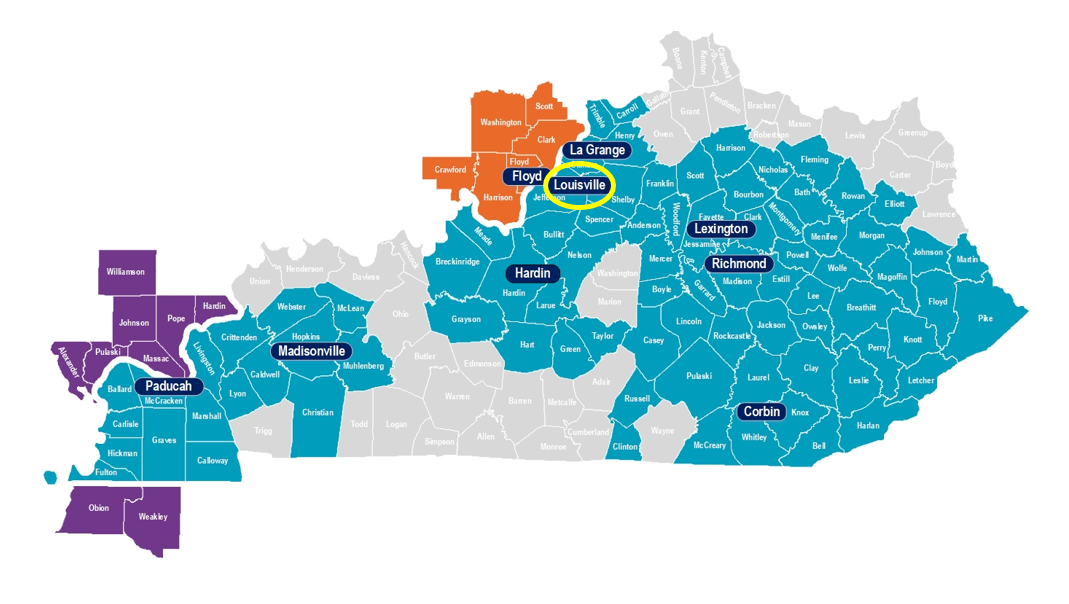 About Baptist Health Louisville
Baptist Health Louisville is a 519-bed tertiary-care hospital located in the heart of St. Matthews. The all-private room hospital provides virtually all inpatient services with the exception of transplantation and burn care.
The hospital's emergency services include special teams for heart attack and stroke care. Cancer services include two freestanding radiation centers and the Charles and Mimi Osborn Cancer Center, which also offers a cancer resource center and a multidisciplinary lung care clinic. Special services include women's health, labor and delivery, digital mammography, ultrasound and bone-density scanning for osteoporosis. Other areas of expertise include orthopedics, neurosurgery, cardiovascular services, wound care, behavioral health, occupational health, acute rehabilitation, and in-home care provided by Baptist Health Home Care.
Baptist Health Louisville has twice achieved Magnet designation for excellence in nursing services by the American Nurses Credentialing Center's (ANCC) Magnet Recognition Program®.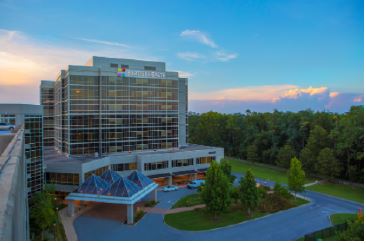 About Louisville
Kentucky's largest metro area with a population of 1 million+ located on the Ohio River
Home of the Kentucky Derby- "the most exciting two minutes in sports".
Climate - mild four-season climate with average temperatures of 79 in July and 35 in January
Cost of living is consistently below the national average, with housing costs 76% of national averages..
Louisville, KY is within a day's drive of more than 50% of the U.S. population.
The city landed on over 35 "Best Of" lists in the year 2021
Ranked #5 on the Top 10 New Brainpower Cities in America
National Geographic listed Louisville in the Top 10 Food Cities; Zagat called it one of America's Next Hot Food Cities
CNBC: Reported that Louisville is one of the top 15 cities in the country attracting the most millennials in 2018
one of the country's most extensive park systems and a world-renowned arts scene. Louisville has 122 parks that span more than 14,000 acres, including Waterfront Park on the banks of the Ohio River. The Louisville Loop will soon connect all the city's parks by a paved walkway.
Click here for more information on Louisville, KY.