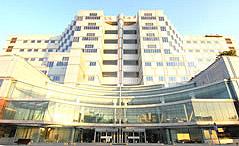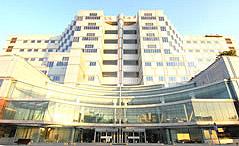 VA Benefits
Paid Time Off:
26 Days paid annual (vacation/personal) leave
13 Days paid sick leave each year with no limit on accumulation
11 paid Federal holidays per year
5 Days paid absence to attend approved CME courses
Insurance:
Health Insurance: VA employees have an outstanding number of health insurance plans from which to choose (premiums are partially paid by VA) Lifetime Healthcare Insurance options available
Dental & Vision: Our insurance options also include exceptional vision and dental plans (premiums are partially paid by VA)
VA employees have the option to use Flexible Spending Accounts, which allow you to use tax-free dollars to pay for medical, dental, and vision care expenses that are not reimbursed by your health insurance plan
Term life insurance, family, and additional coverage options are available with the cost shared by the Federal Government
Long-term care insurance is available as an option
Federal Retirement Plan:
VA employees are covered by the Federal Employees Retirement System (FERS). FERS is a three-tiered retirement plan composed of 1) Social Security benefits, 2) FERS-RAE basic benefits (pension), and 3) Thrift Savings Plan (TSP) which is a 401K-type plan
How is the pension funded? VA employees automatically contribute 4.4% of their salary each pay period and the VA contributes 8.3% of the employee's salary each pay period for a total annual contribution percentage equal to 12.7% of the employee's salary
Similar to the 401(k) savings plans widely available in the private sector, the TSP allows employees to tax defer a portion of their income each year, subject to the requirements of the Internal Revenue Service. For calendar year 2020, employees under the age of 50 may contribute up to $19,500, while those over age 50 are eligible to make catch-up contributions that allow them to defer up to $25,500.
The Federal Government also provides an automatic basic contribution (1% of salary) and up to 4% of salary in matching contributions, depending on the amount of the employee contribution
For retired military personnel, these benefits are in addition to full monthly retirement pay or pension
In addition to FERS, VA provides health care insurance coverage for retired personnel
Disability Retirement
Employees are vested in a federal pension after only 5 years' service
About this Faciity
The Portland VA Medical Center (PVAMC) is a 303-bed consolidated facility with two main divisions. The medical center serves as the quaternary referral center for Oregon, Southern Washington, and parts of Idaho for the U.S. Department of Veterans Affairs. The Portland VAMC is located atop Marquam Hill on 28.5 acres overlooking the city of Portland. In addition to comprehensive medical and mental health services, the Portland VAMC supports ongoing research and medical education, including nationally funded Mood Disorders and Hepatitis C Resource Centers.
The Portland VAMC is connected to OHSU structurally by a beautiful sky bridge and functionally by shared staff, trainees and educational opportunities.
Community-Based Outpatient Clinics
In addition to our main facility in Portland, we offer services in four community-based outpatient clinics. These clinics are located in —
Bend
East Portland
Hillsboro
North Coast
Newport
Salem
The Dalles
West Linn
The medical center is located atop Marquam Hill on 28.5 acres, which overlooks the city of Portland with the adjoining medical center's major academic affiliate, Oregon Health Sciences University. It is a type 1-A facility, serving a large and diverse group of veterans and specializes in acute, intermediate and long-term medical and surgical care.
Partners and Education
As a teaching hospital, Portland VAMC provides a full range of services, with state-of-the-art technology as well as education and research.
Portland VAMC has an active affiliation with the Oregon Health & Sciences University. The Medical Center is connected both physically and functionally to the University. Over 1200 University residents, interns, and students are trained at the PVAMC each year. There are 172 base funded house officers in 33 different specialties. PVAMC has nursing student affiliations with the Oregon Health & Science University, University of Portland, Linfield College and Walla Walla College as well as affiliations with these and other teaching institutions involving dentistry, pharmacy, social work, psychology, chaplaincy, nuclear medicine, physical and occupational therapy, dietetics, audiology and speech pathology, alcohol and drug treatment.
Community Highlights
With an inviting leisurely pace, Portland, Oregon views itself as a small, accessible city, vaguely European in character, boasting a rose garden as one of its biggest attractions. Stroll through any of its neighborhoods and a culturally vibrant city unfolds, from art galleries to wine bars housed in historic and modern buildings. Continue the laid-back lifestyle with day trips to a Pacific Ocean beach, waterfalls in the Columbia Gorge or world-class pinot noirs in nearby Willamette Valley.
http://www.portlandonline.com/
http://www.city-data.com/city/portland-oregon.html