Rockford Center
100 Rockford Drive

Newark

,

DE

19713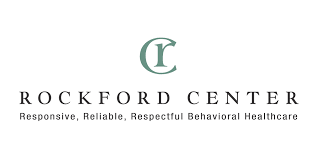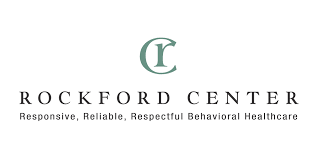 A private behavioral healthcare system providing full continuum services for adults adolescents and children.
Since our beginning more than 35 years ago, The Rockford Center has embarked on a proud tradition of providing superior behavioral healthcare in Delaware. I'm proud to lead a team of caring mental health professionals that go above and beyond every day to ensure the best possible outcomes for our patients and their families.
At the Rockford Center, our goal is to provide a safe, positive experience for our patients and customers. We recognize that our services are provided predominantly to individuals and families who are experiencing a crisis in their lives. Accordingly, our team of qualified, experienced professionals treat our patients as sensitively as if they are looking after one of their own family members. We assist patients and families to work through their immediate crisis, provide a level of information and education that allows every individual to optimize their recovery and well-being, and assist in establishing a network of post-discharge resources. We accomplish these goals by collaborating with our partners in the wider healthcare community.
At The Rockford Center, we take our mission very seriously to provide outstanding healthcare services. Our hospital has experienced tremendous growth over the past number of years resulting in expansion of services and catchment areas, enhanced expertise, and increased volume of employees and physicians.
goal for our facility is to be recognized as "the best". Being the best requires us to have superior customer service, medical and clinical expertise, safe, quality patient care, outcomes that exceed the community and industry standard, in a well-maintained, age-appropriate environment of care. We strive to achieve this every single day. While I am proud of our past accomplishments, I also look forward to new challenges and opportunities in the future.
ROCKFORD CENTER'S 24-HOUR ASSESSMENT REFERRAL CENTER

When mental health and/or substance abuse issues arise, help is on hand 24 hours a day, seven days a week at Rockford Center's Assessment Referral Center (ARC). No appointment or referral is needed.

ARC is staffed with highly trained behavioral healthcare professionals, including social workers, nurses, and counselors, who provide immediate access to confidential help – free of charge. Whether conducting telephone screenings or face-to-face assessments, ARC's behavioral healthcare specialists work as a team to develop and initiate the recommended course of treatment.

Rockford Center is owned and operated by a subsidiary of Universal Health Services, Inc.,
one of the leading hospital management companies. For information on the company, visit
https://www.rockfordcenter.com/
Explore our community:
https://www.visitdelaware.com/
Board Eligible/Certified, Delaware License
Rockford Center is a 118-bed, behavioral health treatment facility located in Newark, DE. We offer acute inpatient and outpatient psychiatric treatment to children and adolescents, adults, and older adults. Our Assessment Referral Center is staffed 24 hours a day, 7 days a week with trained counselors, ready to speak with you regarding an admission or referral.
Rockford Center's diverse, professional staff takes a multidisciplinary approach to all treatment services, using "best practices" as a guide to assessing, treating, and caring for all of Rockford Center's patients. Staff members are all highly trained and educated in various aspects of medical and behavioral health.