913 NW Garden Valley Blvd

Roseburg

,

OR

97471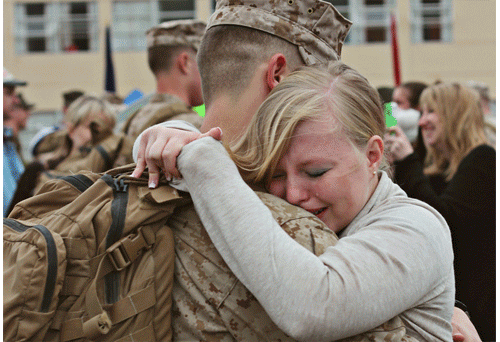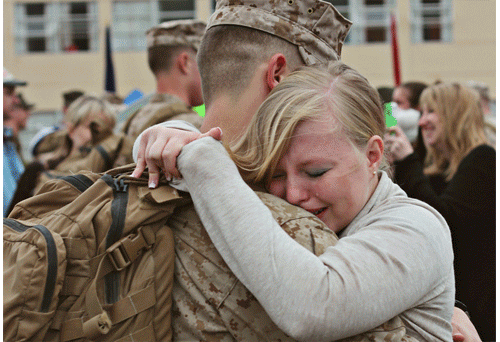 Community Highlights
Located in Southwestern Oregon, Roseburg is a part of the hundred valleys of the Umpqua. In Roseburg, you can climb a mountain, raft a river or catch a salmon in some of the most picturesque areas of the Pacific Northwest. It is a part of a water wonderland crowned by the world-famous Umpqua River. The gentle climate creates limitless recreational opportunities among lush forests and cascading waterfalls. With only 19 people per square mile, Roseburg has many unspoiled areas to explore. The lakes, rivers and reservoirs of Douglas County provide ample boating and fishing settings, especially on the beautiful North Umpqua, a river that's famous among fishermen. The North Umpqua offers fishing opportunities for trout, salmon, bass, and is one of the world's only rivers with a native run of summer steelhead. The many cultural activities in Roseburg include a variety of live theatrical and musical productions presented throughout the year by the Umpqua Actors Community Theater and the Umpqua Community College theater department, as well as musical entertainment provided by the Roseburg Community Concert Association and the Umpqua Valley Symphony Association. Covered bridges, mid-1800 restored homes and the nationally acclaimed Douglas County Museum of History and Natural History add to the area's rich historic tradition. Many say Roseburg is "close to everything." A short drive to the Oregon Coast, Crater Lake, Eugene...and the Heart of the Land of Umpqua. Here you'll experience our growing winery and brewery scene, the Umpqua Rivers with world-class fishing, mountain biking, rafting, and kayaking, and great things to see and do right in Roseburg itself. Please visit Roseburg.
Located "In the center of everything" ... we're just an hour from the Oregon Coast, a short drive to Crater Lake through the most scenic drive in Oregon that leads up to Crater Lake, some of the most epic outdoor sports (fishing, mountain bike riding, rock climbing, rafting, and more!) and is the center of Oregon's growing wine industry.
VA Benefits
Paid Time Off:
26 Days paid annual (vacation/personal) leave
13 Days paid sick leave each year with no limit on accumulation
11 paid Federal holidays per year
5 Days paid absence to attend approved CME courses
Insurance:
Health Insurance: VA employees have an outstanding number of health insurance plans from which to choose (premiums are partially paid by VA) Lifetime Healthcare Insurance options available
Dental & Vision: Our insurance options also include exceptional vision and dental plans (premiums are partially paid by VA)
VA employees have the option to use Flexible Spending Accounts, which allow you to use tax-free dollars to pay for medical, dental, and vision care expenses that are not reimbursed by your health insurance plan
Term life insurance, family, and additional coverage options are available with the cost shared by the Federal Government
Long-term care insurance is available as an option
Federal Retirement Plan:
VA employees are covered by the Federal Employees Retirement System (FERS). FERS is a three-tiered retirement plan composed of 1) Social Security benefits, 2) FERS-RAE basic benefits (pension), and 3) Thrift Savings Plan (TSP) which is a 401K-type plan
How is the pension funded? VA employees automatically contribute 4.4% of their salary each pay period and the VA contributes 8.3% of the employee's salary each pay period for a total annual contribution percentage equal to 12.7% of the employee's salary
Similar to the 401(k) savings plans widely available in the private sector, the TSP allows employees to tax defer a portion of their income each year, subject to the requirements of the Internal Revenue Service. For calendar year 2020, employees under the age of 50 may contribute up to $19,500, while those over age 50 are eligible to make catch-up contributions that allow them to defer up to $25,500.
The Federal Government also provides an automatic basic contribution (1% of salary) and up to 4% of salary in matching contributions, depending on the amount of the employee contribution
For retired military personnel, these benefits are in addition to full monthly retirement pay or pension
In addition to FERS, VA provides health care insurance coverage for retired personnel
Disability Retirement
Employees are vested in a federal pension after only 5 years' service
About this Facility
The VA Roseburg Healthcare System (VARHS) consists of one Veterans Health Administration (VHA) facility located in Roseburg, OR, and four Community Based Outpatient Clinics (CBOC). The Roseburg campus consists of 200 acres and 32 buildings. VARHS offers primary care and hospital services in medicine, surgery and mental health for the 62,000 veterans who reside in Central and Southern Oregon and Northern California.
VA Roseburg Healthcare System's CBOCs are strategically located in Brookings, Eugene and North Bend, serving the counties of Douglas, Lane, Coos and Curry in Oregon, and Del Norte County in Northern California.
VARHS also operates a Community Reintegration Service Center in Eugene, consisting of a Homeless Program, Homeless Housing Program with the Department of Health and Human Services (HUD/VASH), Substance Abuse and Vocational Rehabilitation services.
Eugene, Oregon Reintegration Center
Specialty services are provided within the healthcare system or through referral consultations to the university-affiliated tertiary care centers located in Portland, Oregon and Seattle, Washington, or through referrals in the community. Specialty services include Cardiology, Neurology, Infectious Diseases, Optometry, Ophthalmology, ENT, Endocrinology, Urology, Renal, Gerontology, Pulmonary, Gastroenterology, General Surgery, Dermatology and Vocational Rehabilitation. Additional specialty services are available within the Northwest Network.
Mission Statement
To fulfill President Lincoln's promise "To care for him who shall have borne the battle, and for his widow, and his orphan" by serving and honoring the men and women who are America's Veterans.
Core Values
VA's five core values underscore the obligations inherent in VA's mission: Integrity, Commitment, Advocacy, Respect, and Excellence. The core values define "who we are," our culture, and how we care for Veterans and eligible beneficiaries. Our values are more than just words – they affect outcomes in our daily interactions with Veterans and eligible beneficiaries and with each other. Taking the first letter of each word—Integrity, Commitment, Advocacy, Respect, Excellence—creates a powerful acronym, "I CARE," that reminds each VA employee of the importance of their role in this Department. These core values come together as five promises we make as individuals and as an organization to those we serve.
Integrity: Act with high moral principle. Adhere to the highest professional standards. Maintain the trust and confidence of all with whom I engage.
Commitment: Work diligently to serve Veterans and other beneficiaries. Be driven by an earnest belief in VA's mission. Fulfill my individual responsibilities and organizational responsibilities.
Advocacy: Be truly Veteran-centric by identifying, fully considering, and appropriately advancing the interests of Veterans and other beneficiaries.
Respect: Treat all those I serve and with whom I work with dignity and respect. Show respect to earn it.
Excellence: Strive for the highest quality and continuous improvement. Be thoughtful and decisive in leadership, accountable for my actions, willing to admit mistakes, and rigorous in correcting them.