The Gayle & Tom Benson Cancer Center
1514 Jefferson Hwy

New Orleans

,

LA

70121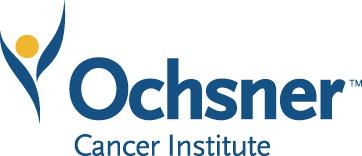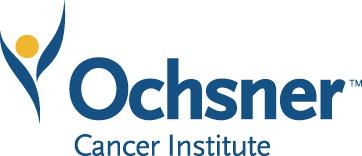 A New Vision of Cancer Care
In 2010, a generous donation from Gayle and Tom Benson allowed Ochsner to create a state-of-the-art, multidisciplinary, academic cancer center that is located on the Ochsner Medical Center campus and organized by disease specific programs on a matrix model. Thousands of cancer patients in our region have been cared for at the center.
Key Features of the Facility
This facility houses a Hematology Oncology Clinic and Chemotherapy Infusion Clinic. An area for Radiation Oncology and a Prostate Center are also incorporated int

o this facility. A multidisciplinary clinic in the building offers patients access to the full array of specialists and sub-specialists to meet the challenges presented by cancers.




The facility also addresses an important focus of the Ochsner multidisciplinary team approach: the social, physical and emotional impacts of cancer treatment. The Center is home to chemotherapy classes designed for patients and families embarking on chemotherapy treatment and support groups available to all members of the community. Educational resources and regular support groups open to both Ochsner patients and any member of the community seeking support as they or a loved one battles cancer are available at this Center as well.
Cancer services are also provided at other Ochsner facilities in the region, including:
Ochsner Medical Center-Kenner

Ochsner Baptist

Ochsner Medical Center-West Bank

Ochsner St. Anne

Ochsner Health Center-Luling

Ochsner Health Center-O'Neal (Baton Rouge)

Ochsner Health Center-Summa (Baton Rouge)

Ochsner Health Center-Slidell

Ochsner Health Center-Covington
Ochsner Cancer Institute
Ochsner's commitment to innovative cancer research and therapy development began in 1939 with Dr. Alton Ochsner's research on pulmonary malignancy and the link between smoking and lung cancer. It continues today at the Ochsner Cancer Institute.
The Ochsner Cancer Institute was founded in 1981 to coordinate cancer care and develop clinical research and supportive care programs. The institute has been designated as a Community Clinical Oncology Program (CCOP) by the National Cancer Institute (NCI) since 1983 and has been continuously funded by NCI since that time. In 2014, the CCOP was replaced by NCI Community Oncology Research Program (NCORP). Ochsner was awarded a five-year NCORP grant in 2014, the only such grant in the Gulf South. Ochsner enrolls more than 300 patients in NCI NCORP and pharmaceutical industry sponsored clinical research trials annually.
Ochsner Cancer Institute is the largest system in the Gulf South region to provide multidisciplinary care for adult and pediatric cancer patients, treating over 7,000 new analytic cancer cases per year. Our patients benefit from a collaborative approach to cancer care by a highly skilled team of physicians, oncology nurses, social workers, researchers, and other health care professionals.
Ochsner Cancer Institute:
Cancer program that is accredited with commendation by the American College of Surgeons Commission on Cancer

Breast center program that is accredited by the National Accreditation Program for Breast Centers (NAPBC)

FACT accredited joint adult and pediatric transplant program performing performing allogenic, autologous and match unrelated donor (MUD) haploidentical transplants

Robust clinical trials program with more than 130 active clinical cancer trials and over 400 patients on studies per year

First and only site in three Gulf Coast states to offer the National Cancer Institute-Molecular Analysis for Therapy Choice (NCI-MATCH) phase II precision medicine trial

A tertiary leukemia referral center for the Ochsner health system and network

Partners with LSU Health Sciences Center to provide cancer screening, treatment and education to more than 2,000 new patients annually
Awards & Accolades
In 2015, Cancer Services at Ochsner was, once again, recognized by U.S. News & World Report as a "High Performing" department.

Ranked in the top 10% in nation and #1 in the state for medical excellence in cancer care by CareChex

Named as one of the top 50 hospitals in the nation for cancer care by CareChex

Named as one of the 100 Hospitals and Health Systems With Great Oncology Programs by Becker's Hospital Review
About Ochsner Health
Ochsner Health is a system that delivers health to the people of Louisiana, Mississippi and the Gulf South with a mission to Serve, Heal, Lead, Educate and Innovate. Ochsner Health is a not-for-profit committed to giving back to the communities it serves through preventative screenings, health and wellness resources and partnerships with innovative organizations that share our vision. Ochsner Health healed more than 876,000 people from across the globe in 2019, providing the latest medical breakthroughs and therapies, including digital medicine for chronic conditions and telehealth specialty services. Ochsner Health is a national leader, named the top hospital in Louisiana and a top children's hospital by U.S. News & World Report. As Louisiana's leading healthcare educator, Ochsner Health and its partners educate thousands of healthcare professionals annually. Ochsner Health is innovating healthcare by investing in new technologies and research to make world-class care more accessible, affordable, convenient and effective. Ochsner's team of more than 26,000 employees and 4,500 providers are working to reinvent the future of health and wellness in the region. To learn more about Ochsner Health, please visit www.ochsner.org. To transform your health, please visit www.ochsner.org/healthyyou.