100 County Highway B

Shawano

,

WI

54166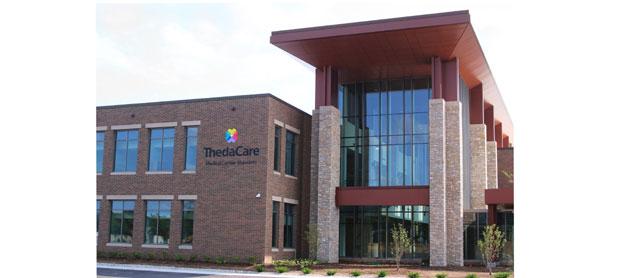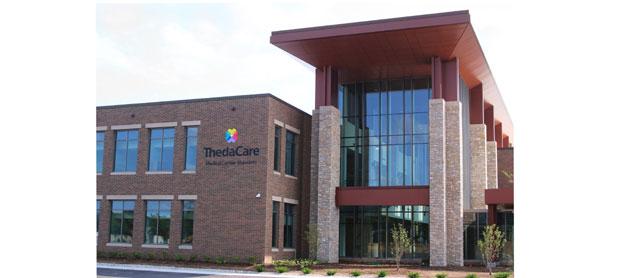 ThedaCare Family Medicine Shawano available Services at Medical Center Shawano
Digital X-ray
Ultrasound
Echo
Mammogram
Bone Density Scan
Nuclear Medicine
MRI
CT
Laboratory
Rural Health
Family Medicine
OB Care
Walk In Care
Practice Description
ThedaCare Family Medicine Shawano is a comprehensive outpatient facility designed to meet most a patient's health care needs under one roof. The facility located on the campus of Medical Center Shawano has comprehensive diagnostics such as laboratory, digital X-Ray, CT, and MRI.
Shawano clinic integrates the services offered by both primary care physicians and specialists by co-locating them with diagnostic services in the facilities. Also, they stay connected real time through ThedaCare's electronic medical records system (EMR) in EPIC.
ThedaCare Family Medicine Shawano/Clintonville/Tigerton Call Group is the largest multi-specialty physician practice in the region. It began as a physician practice more than 60 years ago, and has been affiliated with ThedaCare for more than 20 years. It employs nearly 120 people, including 13 physicians. Almost 20,000 active patients in ten counties make more than 53,000 visits to Shawano call group annually.
Community Overview
You have officially arrived "Up North" when you're in SHAWANO COUNTRY - Shawano and Menominee Counties. The beautiful surroundings and relaxed lifestyle provides a great place for all ages, especially those who enjoy the outdoors. In Shawano, there are plenty of recreational and cultural activities.
Thanks to 134 Lakes and multiple streams and parks; you can camp, hunt, fish, boat, sail, canoe, golf, downhill/cross country ski, hike, bird watch, and raft.
Especially popular is the large Shawano Lake, which offers boating, beaches, and swimming opportunities, as well as the beautiful Wolf River, which offers world-class canoeing, tubing, and whitewater rafting.
Hiking/biking trails together combine nearly 100 miles, and there are 300 miles of marked snowmobile trails that connect with trails in other counties
Nearby state-owned Navarino Wildlife area has public hunting grounds comprised of 13,000 acres.
The residents of Shawano (population 8,298; county 40,664) enjoy a low cost of living and low crime rates. Five major highways serve the area. Shawano County's economic base includes retail, government, services, and manufacturing.
AIRPORT
Appleton International Airport located in Appleton, and Austin Straubel Airport in Green Bay offer modern facilities and convenient access to all the Midwest hubs. A few additional airport hubs in the region are Central Wisconsin Airport in Mosinee, General Mitchell International Airport in Milwaukee, and Dane County Regional Airport in Madison.
LOCATION
Modern divided highways systems provide quick, easy access to larger metropolitan areas:
Distance to Appleton: 44 miles
Distance to Green Bay: 30 miles
Distance to Milwaukee: 107 miles
Distance to Madison: 106 miles
Distance to Chicago, IL: 197 miles
Distance to Minneapolis, MN: 285 miles
Community Links
Appleton International Airport
Austin Straubel Airport - Green Bay, WI
General Mitchell International Airport
Shawano Country Chamber of Commerce