1405 Mill Street

New London

,

WI

54961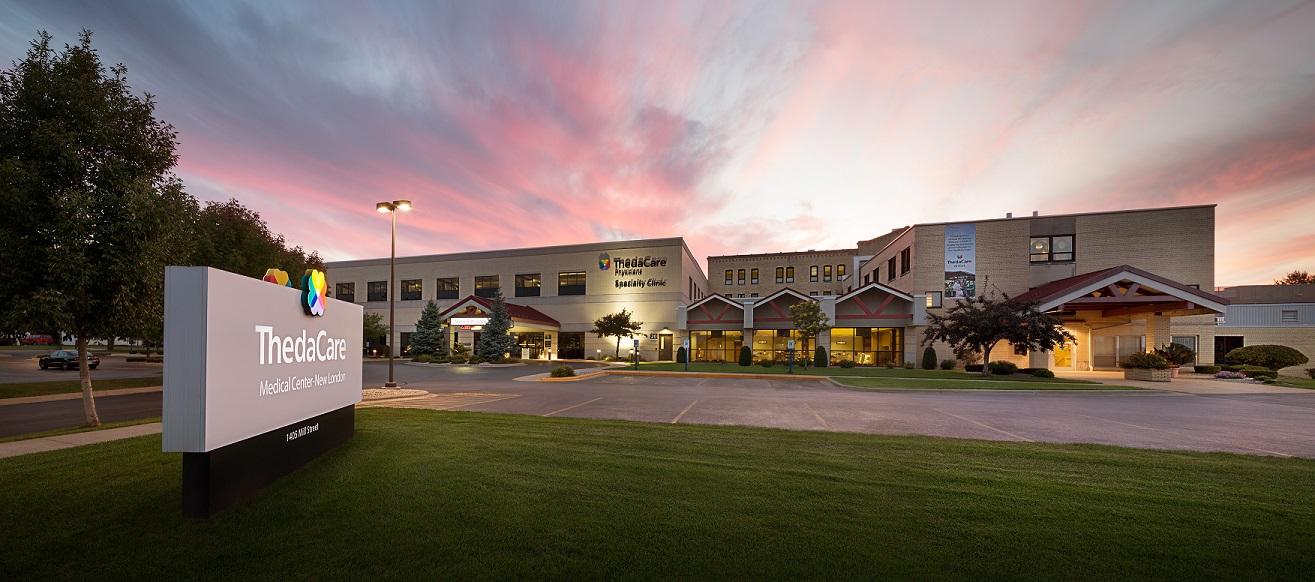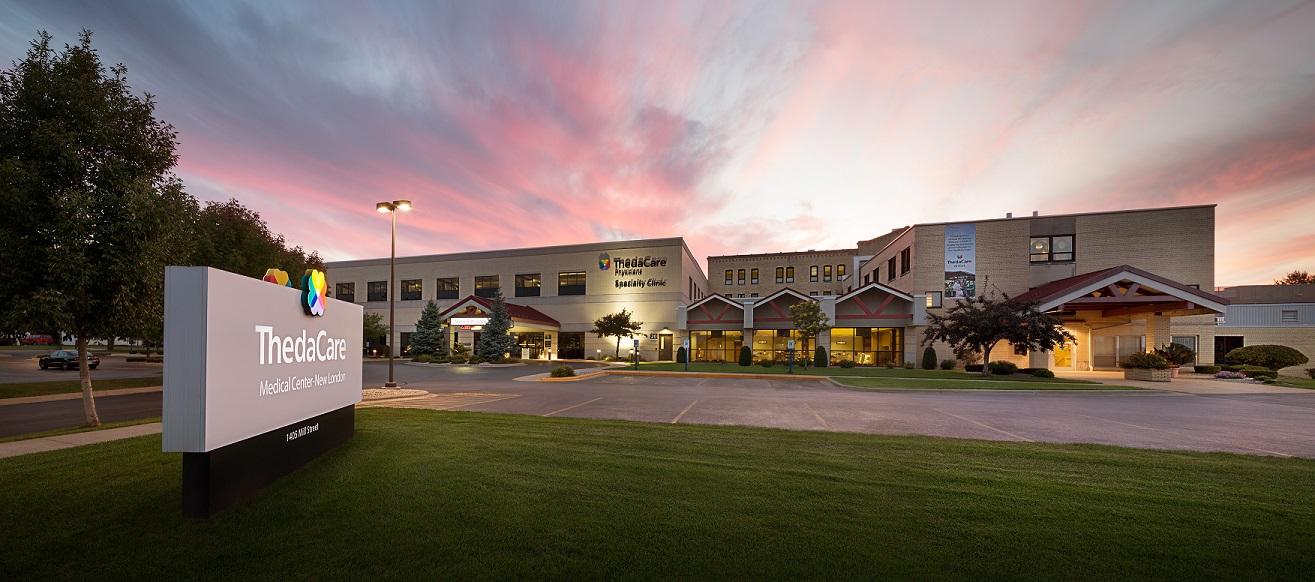 Practice Description
ThedaCare Physicians - New London is a 25,000 square feet, state-of-the art facility, completed in 2003 and expanded in 2009. It is connected to ThedaCare Medical Center-New London. This $18.5 million Medical Office building houses the ThedaCare Physicians primary care/surgical practice on the first floor and a specialty clinic on the second floor. Visiting specialties include: orthopedics, urology, neurosurgery, ENT, podiatry, vascular surgery, pulmonary, gastroenterology, oncology, ophthalmology, cardiology, gynecology, neurology, pain management, as well as 24 hour physician staffed ER. The second floor also includes a new 14,000 square foot surgical suite, which opened in the summer of 2009.
ThedaCare Medical Center-New London, which has been in operation since 1928, is a 25-bed critical access hospital serving New London and nearby communities in Outagamie and Waupaca counties. The hospital remodeled it's Medical/Surgical nursing unit and finished in 1995, a $1.25 million dollar project to relocate and update the birth center from the fourth floor of the hospital to the second floor has also been completed. The hospital also offers general medical and surgical care, a 24-hour Emergency Department, Occupational Health, Rehabilitation Services, and Swingbed/Transitional Care. There are 20 active staff physicians, and more than 50 sub-specialty physician consultants who practice at the hospital, who are supported by a staff of more than 250 healthcare professionals.
All of this is evidence of ThedaCare's commitment to provide world class care and be the healthcare employer of choice in the region. ThedaCare Medical Center-New London is also committed to state of the art technology including computerized medical records and diagnostic imaging.
ThedaCare Physicians New London Services
Primary Care Team
Donn Fuhrmann, MD Medical School: University of Wisconsin Medical School, Madison, WI Residency: St. Luke's Hospital, Milwaukee, Wisconsin
Timothy Houlihan, MD Medical School: Medical College of Wisconsin, Milwaukee, Wisconsin Residency: UW Health, Appleton, Wisconsin
Renae Schuler, MD Medical School: Loyola University of Chicago-Stritch School of Medicine, Chicago, Illinois Residency: MacNeal Family Practice, Berwyn, Illinois
Kimberly Brown, NP University of Wisconsin-Oshkosh, Oshkosh, WI
Jay Rust, PA Marquette University, Milwaukee, Wisconsin

Felix Odathil, MD

Medical School: American University of Antigua, New York, NY Residency: University of Arkansas for Medical Sciences, Little Rock, AR

Heather Lutz, NP

Chamberlain College of Nursing, Addison, IL

Jennifer Schaffer, NP

Marian University

Emily Dodge, NP

University of Wisconsin-Oshkosh, Oshkosh, WI

Kimberly Weise, PA

Rocky Mountain College, Billings, MT

Ryan Chadek, NP

Marian University

Kathryn Hanson, NP

University of Wisconsin-Oshkosh, Oshkosh, WI

Tina Bettin, NP

University of Wisconsin-Oshkosh, Oshkosh, WI and University of Minnesota, Minneapolis, MN
Community Overview
New London, a community of 7,200, is located in Northeastern Wisconsin, a paradise for outdoor enthusiasts and city dwellers alike. The community is located in Waupaca County, which has a population of nearly 52,000. New London is a friendly, caring, and progressive community with tree lined streets, well-kept homes, and thriving businesses.
New London offers so much for outdoor enthusiasts. The community is surrounded by a year-round scenic paradise for boating, canoeing, rafting, tubing, hiking, biking, golfing, fishing, snowmobiling, and hunting. There are two rivers within the city limits, as well as 900 acres of parks, trails and recreational facilities in the city and surrounding areas. Especially popular is the beautiful Wolf River, which offers world-class canoeing, tubing, and whitewater rafting.
New London is a solid community with a rich history and a strong industrial base that has kept median incomes on the rise. The stable government is backed by a skilled staff of professional administrators, who have annually reduced the tax rate and created opportunities for new business and manufacturers. New London offers the best of small town life and the variety of the big cities.
Waupaca County is well known as a great place to vacation during the summer. However, the world has been slow to discover that spending time here during the other three seasons can be just as enjoyable. There are over 200 lakes, 75 rivers and 35 trout streams for the outdoor enthusiast. Other activities include hiking, biking, hunting, golf, specialty shopping, performing arts, and more.
Airport
Appleton International Airport located in Appleton, and Austin Straubel Airport in Green Bay offer modern facilities and convenient access to all the Midwest hubs. A few additional airport hubs in the region are Central Wisconsin Airport in Mosinee, General Mitchell International Airport in Milwaukee, and Dane County Regional Airport in Madison.
Location
Modern divided highways systems provide quick, easy access to larger metropolitan areas:
Distance to Appleton: 25 miles
Distance to Green Bay: 40 miles
Distance to Milwaukee: 115 miles
Distance to Madison: 115 miles
Distance to Chicago, IL: 200 miles
Distance to Minneapolis, MN: 250 miles
Community Links
Appleton International Airport
Austin Straubel Airport - Green Bay, WI
Building for Kids Children's Museum
General Mitchell International Airport
New London Chamber of Commerce