1915 White Ave

Knoxville

,

TN

37916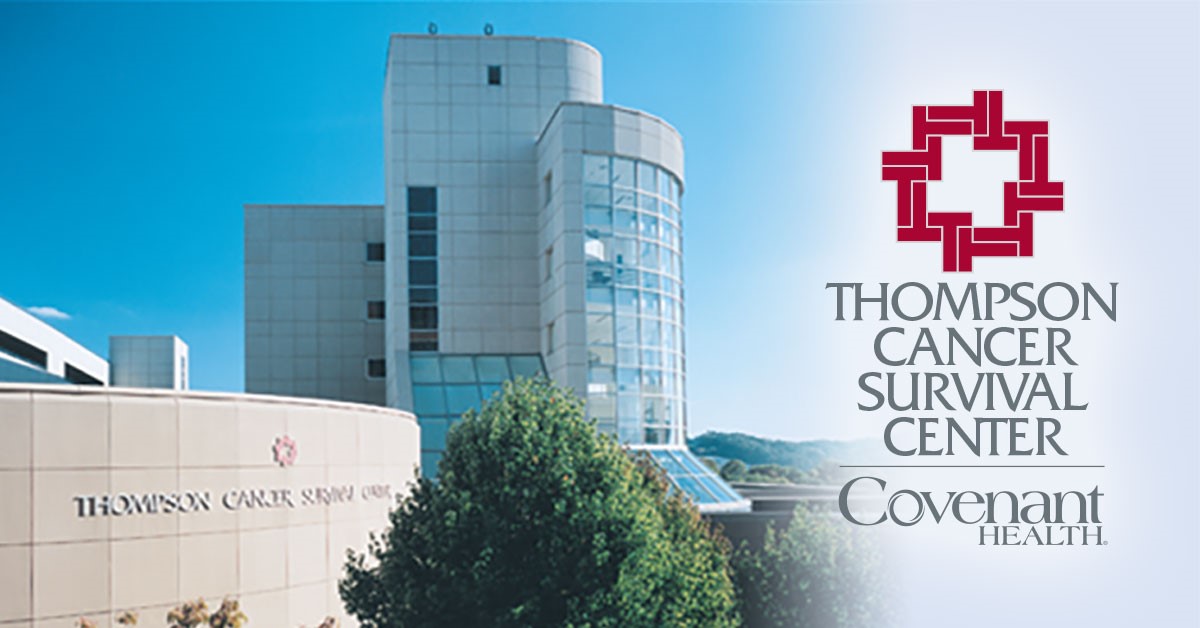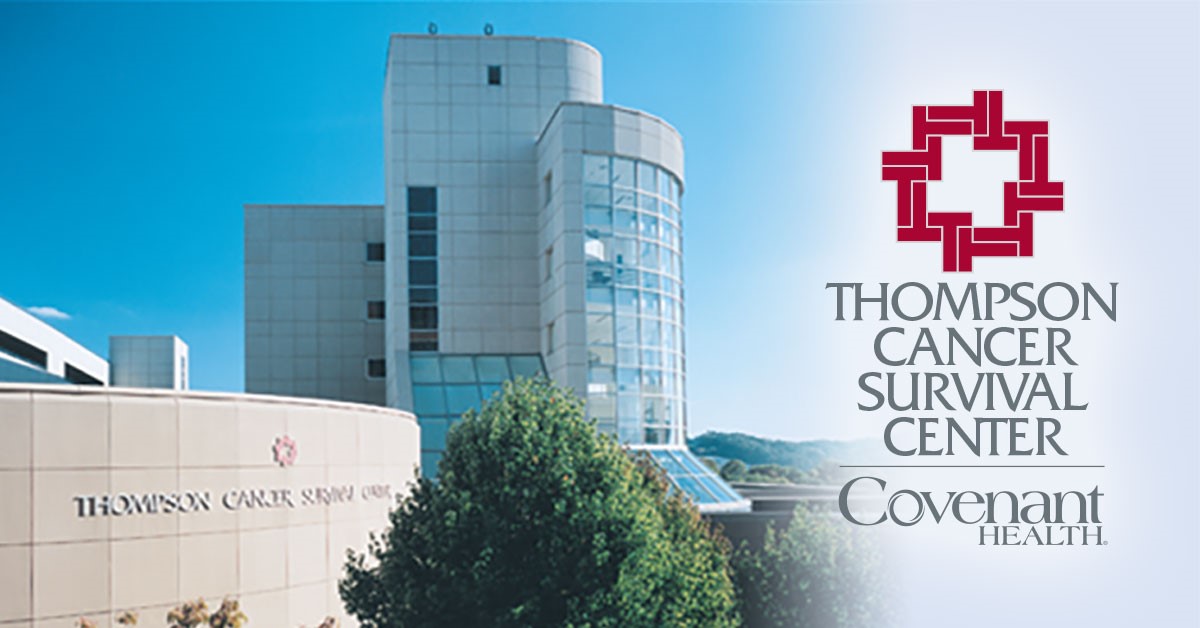 About Thompson Oncology Group
Thompson Oncology Group is a member of Covenant Health and serves as the medical oncology group for the Thompson Cancer Survival Center medical oncology program. The group currently is made up of 25 Providers (10 Medical Oncologists/ Hematologists, 3 GYN Oncologists, and 12 Advanced Practice Providers) covering eight locations with over 50,000 patient visits annually. Covenant Health includes nine acute care hospitals, and more than 5,000 cancer cases are diagnosed annually within the health system.
About Thompson Cancer Survival Center
Thompson Cancer Survival Center has a legacy of providing high quality cancer care in East Tennessee and its six comprehensive cancer center locations serve as the regional hub for cancer care in the area. Thompson offers some of the area's most advanced cancer diagnostic services and treatments, including advanced PET imaging exams, breast tomosynthesis, Gamma Knife Icon, nine state-of-the-art linear accelerators, and a robust clinical research program. Our physicians are supported by a team of nurse navigators, dietitians, genetic counselors, clinical trials specialists, physicists, pharmacists, therapists, technologists, oncology nurses, social workers, and counselors providing comprehensive patient care. Thompson has several notable programs and attributes that support the program, including:
Progressive patient support programs such as disease-specific nurse navigators, financial navigation, genetic counseling, clinical research, cancer outreach services, and nutrition and social services
Disease-specific tumor conferences and multi-disciplinary clinics
Robust clinical research program
Resident-trained oncology pharmacists
Accreditation by the ACOS Commission on Cancer
Supported by a referral base of over 300 employed Covenant Medical Group providers
Thompson Oncology Group and Thompson Cancer Survival Center are members of Covenant Health.
About Covenant Health
Covenant Health is the region's top performing healthcare network. Headquartered in Knoxville, TN, we are a community-owned, not-for-profit healthcare system comprised of nine acute-care hospitals, one behavioral health hospital, and the area's fastest growing physician practice division. Our specialized services include the region's largest cancer network and the renowned Patricia Neal Rehabilitation Center, dedicated to helping those recover from debilitating strokes and traumatic brain injuries.
Our more than 11,000 employees, physicians, and volunteers are unified by one covenant: to put our patients first every day, to strive for excellence in everything we do, and to make Covenant Health the first and best choice in our region. This is how we care for more than two million patients and families every year, and one reason why Covenant Health is the only health system in East Tennessee to be named a Best Employer six times by Forbes. We invite you to learn more about Covenant Health, the region's top performing healthcare network, and explore physician opportunities throughout the region we serve.
Covenant Health complies with applicable Federal civil rights laws and does not discriminate on the basis of race, color, national origin, age, disability, or sex.
About Knoxville, TN
Named one of the "Top 50 Places to Live in the USA" by U.S. News & World Report, Knoxville is located on the Tennessee River in the foothills of the Great Smoky Mountains. Knoxville is a unique combination of big-city excitement and small-town southern charm. Home to the University of Tennessee and the Oak Ridge National Laboratory, Knoxville has a vibrant downtown area with revitalized neighborhoods and is a regional hub for nightlife and entertainment. Knoxville is within a day's drive of almost half the continental U.S. and has a modern, accessible airport with direct flights to Las Vegas, Boston, Miami and many cities in between.
Knoxville is also an excellent choice for families, with outstanding public schools and private K-12 schools. Knoxville is known for its wealth of outdoor recreational opportunities, including the "Outdoor Wilderness" which boasts over 1,000 acres of outdoor recreational space and 50 miles of greenways, all within city limits. With over 900 miles of hiking trails in the Great Smoky Mountains National Parks and eight nearby recreational lakes, there are plenty of opportunities to keep any outdoor enthusiast busy. The area's cost of living is 15% below the national average and Tennessee does not have a state income tax. Learn more about Knoxville, Tennessee and why you should make it your next home.