50 Irving St. NW.

Washington D.C.

,

DC

20422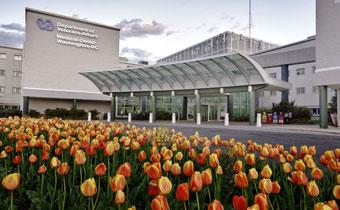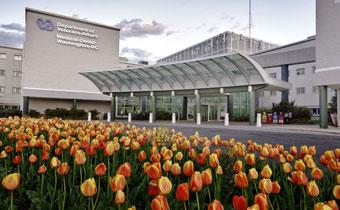 About the Washington DC VA Medical Center
The more than 2,000 employees and volunteers of the Washington DC VA Medical Center take great pride in providing world-class health care to all Veterans in an environment that fosters compassion, commitment and service.
Our mission is to respect and serve our Nation's Veterans by honoring them with excellent health care at our main facility and at our five community-based outpatient clinics (CBOCs) located in Ft. Belvoir, VA; Southeast Washington, DC; and in Greenbelt, Charlotte Hall and Camp Springs, MD. The Medical Center also operates a Community Resource and Referral Center for homeless and at-risk Veterans which is open 24 hours a day, seven days a week.
The Medical Center's culture and presence is transforming to meet the needs of more than 106,903 Veterans who are enrolled for VA health care in the Washington, DC metropolitan area. In FY 2013, the Medical Center had more than one-million (1,263,472) patient encounters and we are excited about expanding programs and offering services to meet the unique needs of Veterans.
The Medical Center
The Washington DC VA Medical Center, located within sight of the Nation's Capitol, is the only health care system that specifically provides care to Veterans. Offering tertiary care in a Complexity Level IB hospital, allows ours staff to provide comprehensive primary and specialty care in medicine, surgery, neurology and psychiatry. The Medical Center has 175 acute care beds, 30 Psychosocial Residential Rehabilitation Treatment beds, and a 20-suite Fisher House. Also, the Medical Center is home to an adjacent 120-bed Community Living Center which provides Veterans with geriatric long-term care, hospice and palliative care.
Specialized Services
We provide specialized services and care for Veterans such as: invasive and noninvasive cardiology, home based primary care, women's health, MRI, PET/CT center, interventional radiology, renal care, trauma services, nutritional services, homeless outreach, compensated work therapy, substance abuse treatment, recreation therapy, and alternative therapies as well as a wide variety of Telehealth services.
We are home to the VISN 5 Polytrauma Network Site and Polytrauma Amputation Network Site and ensure the coordination of lifelong rehabilitation services to Veterans with brain injuries and limb loss, as they progress from acute care to their homes.
OEF/OIF/OND Veterans
The Medical Center's OEF/OIF/OND Program Office is ready to assist returning Veterans with care coordination as well as VA benefits, claims issues, and support to help ease their transition from active duty to civilian life. Together, the Case Manager and Veteran or Service Member will work as a team to deal with the physical, emotional, and social concerns associated with being a combat Veteran.