1111 Hayes Ave.

Sandusky

,

OH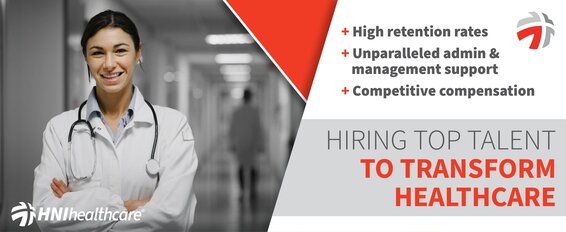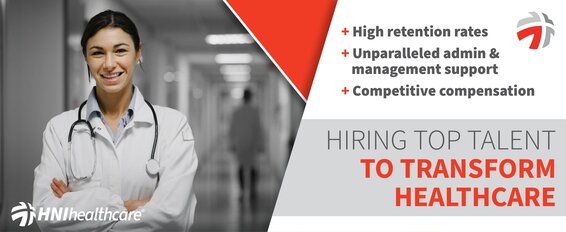 About HNI Healthcare
HNI Healthcare empowers clinicians with technology and training to practice at the highest clinical standards. We value each individual provider and the strengths they bring to the team. We invest in professional development through our exclusive HNICORE Program which provides clinicians with the tools necessary to grow their careers. Through collaboration and leadership development, we create a healthy culture that nurtures long, rewarding careers.
HNI deploys a highly present, more engaged clinical model — decreasing the time and utilization of inpatient and post-acute resources. Our physicians are given the tools to proactively check in and orchestrate their care network — getting the patient home healthier and quicker, while mitigating avoidable days and readmissions.
Our proven management practices, paired with our VitalsMD® technology, enable care teams across the care continuum to share patient data and make real-time decisions that improve outcomes while reducing costs.
Firelands Regional Medical Center - Hospitalist
Firelands Regional Medical Center- Located in Sandusky Ohio- 1 hour from Toledo and Cleveland Ohio on Beautiful Lake Erie
Firelands Regional Medical Center is the area's largest and most comprehensive resource for quality medical care. Resulting from the consolidation of what once were three separate hospitals serving the area, Firelands Regional Medical Center now serves as the only full-service medical center in Erie County. Firelands Regional Medical Center is locally managed and governed as a not-for-profit healthcare facility.
Firelands Regional Medical Center has a history rich with the tradition of providing the finest healthcare services available to the five-county area.
Today's Firelands Regional Medical Center is the combination of three former Sandusky hospitals into one regional medical center providing state-of-the-art medical care. It began with the laying of the cornerstone for the Good Samaritan Hospital on June 27, 1876, followed by the founding of Providence Hospital in 1902 by the Sisters of Charity of St. Augustine, based in Cleveland. In 1923, the diocesan boundaries were redrawn and the Sisters of St. Francis of Sylvania, Ohio, assumed sponsorship. In 1985, Good Samaritan Hospital and Sandusky Memorial Hospital merged, becoming Firelands Community Hospital. In 2001 Firelands Community Hospital and Providence Hospital merged to become Firelands Regional Medical Center—the largest health system in the five-county area.
This blend of allopathic and osteopathic professions and religious-cultural awareness, along with a full-service base in the hallmark of a unique and comprehensive 400-bed healthcare system in North Central Ohio. Its combined medical staff represents over 200 physicians and a hospital staff of over 1,900 employees. Its board of directors represent a cross-section of leaders within the community, local business and industry.
Today, Firelands Regional Medical Center provides the area with many advanced medical procedures, affording residents the highest-quality medical care close to home. Recent regional partnerships with university hospitals continue Firelands' commitment to being big enough to care for you, small enough to care about you.
Mission Statement
Our mission is to be the healthcare provider of choice for physicians, their patients, and our volunteers and employees as we strive together to improve the health of those we serve.
Vision Statement
We will recruit and retain employees, physicians and volunteers who show exceptional Attitude, Commitment and Enthusiasm and who ACE it every day for our patients and each other.
We will, in conjunction with our medical staff, advocate and adopt the use of evidence-based clinical practice guidelines and modern technology to achieve optimal clinical outcomes.
We will pursue benchmarking and transparency in our pricing, costs, clinical outcomes and patient satisfaction for our community's benefit and welfare, while timely addressing opportunities for improvement.
We will cooperate with individuals, companies and groups who share our common goal for the promotion of wellness and the improvement of our community's health status while preserving Firelands Regional Medical Center as a financially strong and viable community asset so that Firelands may continue to function as the community's safety net for those most in need.
We will be steadfast in our goal to remain big enough to care for you, but small enough to care about you.
Our Values
Attitude: Be Positive
We choose to be positive in all that we do and in all our interactions with others.
Commitment: We Are Committed to Excellence
We are committed to be the best we can be, to keep our skills current, and to exceed the expectations of those we serve.
Enthusiasm: Enthusiastically Make a Difference
We embrace with enthusiasm the desire to make a difference—to strive for five in our patients' experiences and in our personal performance.