MD/DO - Family Medicine (Outpatient Only) - Menasha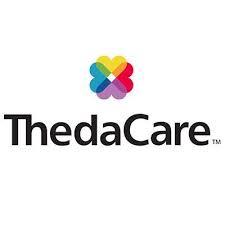 Location
Facility:
ThedaCare Physicians Menasha
Address:
2005 Midway Road
Menasha, WI 54950

Opportunity Criteria
| | |
| --- | --- |
| Specialty: | Family Medicine |
| Candidate Type: | MD, DO |
| Visas Accepted: | H1 |
| Loan Repayment: | Not Specified |
| Salary Range: | Not Specified |
| Employment Type: | Full Time |
| Bonus Offered: | None |
Job Description
ThedaCare, Inc. a highly successful northeast Wisconsin integrated health system, seeks a BE/BC Family Medicine Physician, with optional obstetrics for our Menasha, WI location. This position allows for an opportunity to step into a traditional outpatient established practice with a collaborative and quality driven provider team.
Call is 1:13 weekends. The call is generally done via phone. ThedaCare On Call, a nurse triage service, screens all calls before transferring them to the on-call physician. The hospitalist team manages all admissions, unless the physician chooses to admit his/her own patients.
This position will partner with a dedicated, supportive and innovative medical staff including NP/PA providers. This opportunity will allow the physician the chance to work in a setting where growth and change are encouraged and expected. As part of ThedaCare's new delivery model, providers will offer same-day appointments, and a plan of care for the patient before they leave their appointment. In addition, patients will know their laboratory results during their visit!
Offer Details
Income Details: This is an employed position with a flexible two-year salary guarantee based on a four or four and one-half day work week. After that period of time, the physician will move to an incentive compensation plan. Physician may choose to end the guarantee period early, if financial targets are being met.
Signing Bonus/Student Loan Forgiveness ~ you choose!
Relocation Paid: House-hunting visit, for up to 7 days. Household moving expenses provided by ThedaCare's corporate mover
Time Off: 35 days, including vacation, CME, and holidays
CME: $4,500/year
Call Coverage: 1:1

3

Other Benefits:

Health,

Dental, Vision

Long Term & Short Term Disability

Life Insurance

Malpractice & WI Patient Compensation Fund

Licensing/Board Fees

403b and 457b Retirement Plans

Legal Plan Option
Primary Care Team
Suzanne Bloomhuff, MD, Medical School: Wayne State University; Residency: St. Mary's Health Services
Janine Buffo, MD, Medical School: University of Iowa College of Medicine (Iowa City); Residency: University of Wisconsin-Fox Valley Family Medicine
Nathan Grunwald, MD, Medical School: Medical College of Wisconsin; Residency: Medical College of Wisconsin
John Spencer, MD, Medical School: Queen's University School of Medicine
Lisa Gunderson, APNP, MSN: University of Wisconsin–Oshkosh
Gail Helgeson, APNP, BSN: University of Wisconsin–Oshkosh, MSN: University of Wisconsin-Oshkosh
Community Links
Community Overview
The Fox Cities of Wisconsin includes Appleton, Neenah, and Menasha, and is comprised of a total of 18 unique communities positioned along the scenic Fox River and Lake Winnebago. This area offers the charm, safety, and convenience of small town life, with the diversity and vitality of a metropolitan area.
The Fox Cities is the proud home of notable school systems, colleges, and is known across Wisconsin as THE place for shopping. Downtown Appleton, the Fox River Mall and many other retail destinations are a draw for shoppers from all over Wisconsin and beyond. In addition, the region features vibrant cultural venues, a year-round calendar of exciting events, one-of-a-kind museums and fantastic outdoor recreation.
The Fox Cities is a community where live music, art, and creativity thrives. There are many events throughout the year to partake in, such as Mile of Music, Octoberfest, night markets, marathons, Art on the Town, summer concerts, outdoor movies, parades, weekly Farmer's Market events, and more.
AIRPORT
Appleton International Airport located in Appleton, and Austin Straubel Airport in Green Bay offer modern facilities and convenient access to all the Midwest hubs. A few additional airport hubs in the region are Central Wisconsin Airport in Mosinee, General Mitchell International Airport in Milwaukee, and Dane County Regional Airport in Madison.
LOCATION
Modern, interstate highway systems provide quick, easy access to larger metropolitan areas:
Distance to Green Bay: 30 miles
Distance to Milwaukee: 107 miles
Distance to Madison: 106 miles
Distance to Chicago, IL: 197 miles
Distance to Minneapolis, MN: 285 miles
System Overview
ThedaCare is a community-owned, non-profit health system consisting of seven hospitals and 30+ primary care clinics, comprising of 225 primary care providers, serving 14 counties with a population of 1,236,305 and a projected growth rate of 1.3% by the year 2023. ThedaCare is a Next Generation ACO with 900 provider affiliates. In addition, we offer services with ThedaCare At Work, ThedaCare At Home, and other healthcare services.
Hospital Locations:

ThedaCare Regional Medical Center-Appleton,147 Bed Acute Care
ThedaCare Regional Medical Center-Neenah, 151 Bed Acute Care, Level II Trauma Center
ThedaCare Medical Center-New London, 25 Bed Critical Access
ThedaCare Medical Center-Waupaca, 25 Bed Critical Access
ThedaCare Medical Center-Shawano, 25 Bed Critical Access
ThedaCare Medical Center-Berlin, 25 Bed Critical Access
ThedaCare Medical Center-Wild Rose, 25 Bed Critical Access
ThedaCare is the third largest employer in Northeast Wisconsin with about 6,800 employees.
Through our 100-year history, ThedaCare has woven itself into the very fabric of the communities we serve. For our employees, ThedaCare offers an environment that not only welcomes but also encourages innovative thinking and fresh approaches to today's health care challenges.
We've improved the health of thousands of individuals. We know this because we track our quality and constantly seek to improve our care and services for the members of our communities.
ThedaCare is the first healthcare system in Wisconsin to be selected as a Mayo Clinic Care Network member.
,,,,,,
This job posting is available in other languages besides English free of charge. Please contact the ThedaCare Employment Center to make your request at 920-830-5800 and then prompt "1". ThedaCare is an Equal Opportunity Employer. ThedaCare complies with applicable Federal civil rights laws and does not discriminate on the basis of race, ancestry, color, religion, sex, gender identity, age, marital status, sexual orientation, national origin, medical condition, disability, veteran status, or any other basis protected by law.
,,,,,,
ThedaCare Physicians Menasha
Family Medicine
Lab Services
Imaging Services ( including X-rays, 3D Mammography)
Contact Information
* When making contact with the person who posted this opportunity, please tell them you saw their posting on PracticeMatch.
Apply Now