Advanced Heart Failure Physician - Wausau, Wisconsin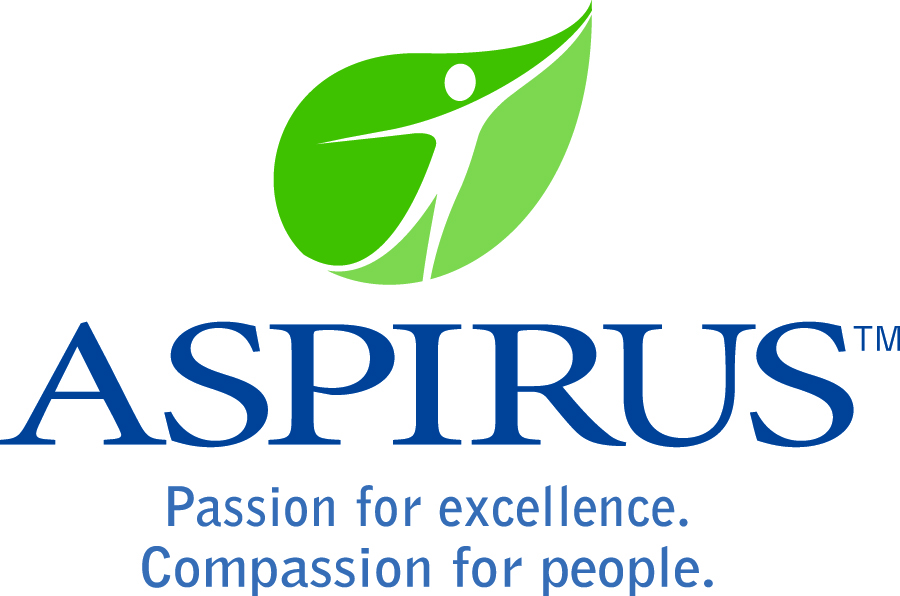 Location
Facility:
Aspirus Cardiology
Address:
500 Wind Ridge Drive
Wausau, WI 54401

Opportunity Criteria
| | |
| --- | --- |
| Specialty: | Cardiology : Non-invasive Cardiology |
| Candidate Type: | MD, DO |
| Visas Accepted: | H1 |
| Loan Repayment: | Yes |
| Salary Range: | Not Specified |
| Employment Type: | Not Specified |
| Bonus Offered: | None |
Description
Top 15 Health System in the US (IBM Watson) has an exceptional opening for an Advanced Heart Failure Physician.
*Very competitive salary, plus an excellent benefit package including $50,000 signing bonus, up to $15,000 relocation allowance, and up to $200,000 loan repayment, as well as generous time off and CME allowances.
Opportunity to become Medical Director for the Heart Failure Resource Center, staffed by experienced nurses and NPs.
Ability to spend protected time at quaternary HF center less than 3 hours away, roughly 1 week every 2 months, taking care of inpatient service.
Advanced Cardiomems program, staffed and maintained by RN and NPs.
Launching Barostim program for CHF, with surgical placement and RN and NP support
Clinical research opportunities through Aspirus Research Institute, including previous participation in Barostim, and mesenchymal cell implant trials. Current Guide HF research site
Opportunity to participate in cardio-oncology, and pulmonary hypertension programs.
Top 50 Cardiovascular Hospital Award (IBM Watson) achieved on 13 occasions, currently ranked 4th for heart failure among teaching hospitals without a cardiovascular residency program
Well established collegial group, owned by Health System
No competing groups or providers at any of the Health system hospitals
Clinic at main office and outreaches with scenic drives. Night coverage is only at tertiary hospital
Call is 1:10 nights and 1:5 or 1:6 weekends
NP/PA support for specialty clinics, office follow-ups and hospital admissions/rounding
Hospitalist program supports after hours admissions and transfers from other facilities
Close collaboration with Interventional Cardiologists, Electrophysiologists and integrated CT Surgeons
Cardiovascular Executive Committee meets monthly and integrates physician leaders with senior system executives, offering great support for CV initiatives
Teaching opportunities and faculty appointments through Medical School on-site (Medical College of Wisconsin) and University of Wisconsin Family Medicine Residency Program
Outstanding outdoor opportunities minutes away, including downhill and cross-country skiing, mountain bike trails, hiking, fishing, snowshoeing and world-class whitewater kayaking & curling
Live in a small urban setting or in the countryside, both within 10 minutes of the hospital and office
Exceptional work/life balance with generous time off
Aspirus Cardiology
Aspirus Cardiology is a large, single specialty cardiology group covering central and northern Wisconsin, as well as the upper peninsula of Michigan. For 30 years the group has consistently provided state-of-the-art, patient focused cardiovascular services for the region.
Over the last 10 years, the Cardiovascular Service Line at Aspirus has received many awards including recently being selected as one of the 50 Top Cardiovascular Hospitals in the country by IBM Watson Health, this is the 12th time since 2001 we have received this honor. Other accolades include:
American College of Cardiology Foundation's NCDR ACTION Registry – GWTG Platinum Performance Achievement Award
American Heart Association's Mission: Lifeline® Gold
100 Hospitals with Great Heart Programs by Becker's Hospital Review
Blue Distinction Center for cardiac care by Anthem Blue Cross and Blue Shield
Healthgrades America's 50 Best Hospitals for Cardiac Surgery
US News & World Report Top 50 Hospital for Cardiology and Heart Surgery
American Heart Association's Mission-Lifeline® Gold Plus Quality Achievement Award
About Aspirus
For a 4th year in a row, Aspirus Health has been recognized as one of the Top 15 Health Systems in the United States by IBM Watson in their annual study identifying the top-performing health systems in the country based on overall organizational performance. We are a system of 10 hospitals and more than 50 clinics that spans over 25,000 square miles throughout Central Wisconsin and the Upper Peninsula of Michigan. Currently, over 500 providers are located through the system and have the opportunity to affect approximately 770,000 lives.
Aspirus Wausau Hospital
Aspirus Wausau Hospital is the flagship of the Aspirus system that serves patients in 14 counties across northern and central Wisconsin, as well as the Upper Peninsula of Michigan. It is licensed for 325 beds and staffed by 350 physicians in 35 specialties.
Aspirus Wausau Hospital provides primary, secondary and tertiary care services as a regional referral center. Specialty referral service emphasis exists in cardiology and cardiothoracic surgery, orthopedics and cancer. The hospital has an average daily inpatient census of 160 with approximately 15,000 admissions per year. Outpatient visits exceed 50,000 and there are also more than 24,000 annual emergency department visits.
Best known for its world-class cardiovascular program, Aspirus Wausau Hospital also provides leading edge cancer, trauma, women's health, and spine and neurological care.
In January 2019, Aspirus Wausau Hospital opened an eight-bed Clinical Decision Unit (CDU). The new unit aims to improve patient length-of-stay for observation and ambulatory patients throughout the hospital.
The hospital is continually recognized nationally for the level of care it provides. Aspirus Wausau Hospital has earned high quality ratings or awards from prominent quality agencies such as HealthGrades, Thomson Reuters, Truven Health, Becker's Hospital Review, Mission: Lifeline® and U.S. News & World Report.
Wausau, Wisconsin
Wausau, Wisconsin is located in the lovely Wisconsin River valley at the center of the state. We have a metro area population of 80,000 with excellent schools, busy performing arts center, large private music conservatory, and visual arts center. Quiet residential neighborhoods surround Lake Wausau and overlook the Wisconsin River or have views of Rib Mountain State Park. A normal commute is ten minutes to any part of town. We enjoy four seasons of recreation including all water sports, sailing, kayaking, mountain biking, hiking, soccer, down-hill and cross-country skiing. We are conveniently located three hours from Milwaukee and Minneapolis. For More Information, Visit https://www.wausauchamber.com/
Contact Information
* When making contact with the person who posted this opportunity, please tell them you saw their posting on PracticeMatch.
Apply Now