Faculty Position in Duke Child Abuse Program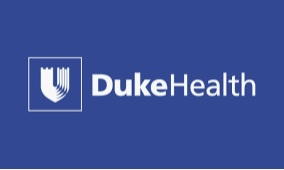 Location
| | |
| --- | --- |
| Facility: | PDS Child Abuse and Neglect |
| Address: | Durham, NC |
Opportunity Criteria
| | |
| --- | --- |
| Specialty: | Pediatrics |
| Candidate Type: | MD |
| Visas Accepted: | No J1 or H1 |
| Loan Repayment: | Not Specified |
| Salary Range: | Not Specified |
| Employment Type: | Full Time |
| Bonus Offered: | None |
Please Note: In order to be considered for this position, you must attach your CV, select SUBMIT APPLICATION, and then complete the Duke required information on the following page.
The Section of Child Abuse Pediatrics, Division of General Pediatrics and Adolescent Medicine in the Department of Pediatrics is seeking a Child Abuse Pediatrician to join the Child Abuse and Neglect Medical Evaluation Program (CAN) for an academic appointment as a regular rank faculty member.
- The CAN Program provides comprehensive child medical evaluations for concern of child maltreatment in both outpatient and inpatient settings.
- The team includes 3 Child Abuse Pediatricians, 1 Pediatric Nurse Practitioner, 1 Population Health Nurse, and 2 Licensed Clinical Social Workers (child diagnostic interviewers and case management).
- The team has a brand-new dedicated clinic space within a Duke General Pediatrics clinic with trauma-informed design. The clinic provides comprehensive medical evaluations for children referred by medical and mental health professionals, child welfare, and law enforcement. The clinic is fully equipped for photo documentation, recorded child interviews, and laboratory services.
- The nationally recognized Duke Foster Care Program is led by CAN team members, with telehealth and in-person services provided at the same site.
- CAN team members provide consultation services for Duke University Health System, with in-person consultations at Duke University Hospital for admitted patients, and phone consultations for the DUH Emergency Department and remainder of the Health System. CAN providers partner with the Duke SANE Program, who perform acute ED evidence collection with phone support from CAN.
- Duke University has a fully supported Child Abuse Fellowship Program, and actively trains medical students, residents, and fellows.
- The CAN Program has research support through the Duke Pediatric Children's Health Discovery Institute
- The CAN Program is dedicated to the long-term well-being of all our team members and has consistently strong institutional support for our work.
The duties of the new team member would include:
- Perform outpatient consultations for child maltreatment as the primary clinical responsibility
- Perform inpatient consultations for child maltreatment as a shared responsibility with other team members on a part-time rotation basis
- Participate in weekly multidisciplinary patient case reviews with the CAN team
- Represent Duke on bimonthly Durham County Multiagency Response Team meetings
- Testify in District and Superior court and participate in community meetings with child welfare
- Teach fellows, residents, and medical students
- Receive formal mentorship through an individualized mentorship committee, 1:1 advising, and guidance
- Participate and/or lead educational (fellowship), research, and/or quality improvement initiatives in support of CAN and Duke goals, aligned with interest of the new team member
Qualifications:
- Applicants must be an MD/DO and have successfully graduated from a fellowship in Child Abuse Pediatrics and/or be board certified in Child Abuse Pediatrics.
- Applicants must be eligible for licensure in North Carolina
- Applicants must demonstrate commitment to our values of embracing diversity, equity and inclusion in our team-work and patient care.
- Applicants should have strong clinical skills, including objective assessments for maltreatment
- Applicants should have interest in sharing knowledge of the field, through activities in teaching, research, and/or quality improvement
The Research Triangle Park is a globally prominent hub for high-tech research and development. Conceived around three major universities in the cities of Durham, Chapel Hill, and Raleigh, the region attracts and fosters cultural diversity, economic resilience, and a spectrum of personal and professional options. To learn more about the Duke and Greater Triangle communities, visit: http://community.duke.edu/
With a deep commitment to attracting and retaining a diverse staff, Duke University will honor your experiences, perspectives and unique identity. Together, our community strives to create and maintain working, learning and care environments that are inclusive, equitable and welcoming.
Duke is an Affirmative Action/Equal Opportunity Employer committed to providing employment without regard to an individual's age, color, disability, gender, gender expression, gender identity, genetic information, national origin, race, religion, sex, sexual orientation, or veteran status.
Please Note: In order to be considered for this position, you must attach your CV, select SUBMIT APPLICATION, and then complete the Duke required information on the following page.
Contact Information
* When making contact with the person who posted this opportunity, please tell them you saw their posting on PracticeMatch.
Apply Now