NP/PA - Cardiovascular - Appleton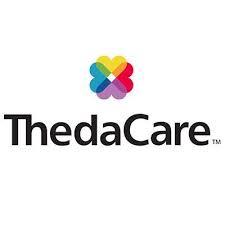 Location
Facility:
ThedaCare Regional Cancer Center
Address:
2500 E Capitol Drive
Appleton, WI 54911

Opportunity Criteria
| | |
| --- | --- |
| Specialty: | Cardiology |
| Loan Repayment: | Not Specified |
| Salary Range: | Not Specified |
| Employment Type: | Full Time |
| Bonus Offered: | None |
Opportunity Details
ThedaCare is seeking a Cardiovascular NP/PA to work with our team located at ThedaCare Regional Medical Center-Appleton.
Opportunity Details:
Position will cover TCA/TCN and rotated to all Critical Care Access hospitals as needed for outreach.
Variety of hospital and clinic exposure/experience.
Strong support systems from peers/providers/leadership.
APC and provider pairing.
Weekends are rounding only versus on call.
Full Time, 5 days a week with a weekend rotation every 3rd or 4th weekend
Weekend rounding from 8 a.m. – Noon
14-16 bed ICU
Average patient census: 10-12 patients
Supported by 6 physicians and 6 APC's, 1 PA and 5 NP's, CV Service Line Director, managers, RN's, MA's and Cardiologists.
Can only accept experienced NP's/PA's
ThedaCare Regional Cancer Center Services
Medical Oncology
Radiation Oncology
Surgical Oncology
Lab
Full-Service Diagnostic Imaging
Chemotherapy
Genetic Counseling
Palliative Care
Integrative Medicine
Behavioral Health
Cancer Navigation
Cosmetology
Dietitian
Research
Community Overview
The Fox Cities of Wisconsin includes 19 communities along the Fox River in East Central Wisconsin, including Appleton, Neenah, Menasha, Kimberly and a number of additional villages and townships. This area balances the charm, safety, and convenience of small town life with the diversity and vitality of a metropolitan area. Known for its notable school systems and colleges, the Fox Cities also offers an attractive lineup of retail destinations, including the Fox River Mall and downtown boutiques. As a community where live music, art and creativity thrive, the Fox Cities offers vibrant cultural venues and a year-round calendar of exciting events including Mile of Music, Octoberfest, marathons, Art on the Town, and Farmer's Market.
AIRPORT
Appleton International Airport located in Appleton, and Austin Straubel Airport in Green Bay offer modern facilities and convenient access to all the Midwest hubs. A few additional airport hubs in the region are Central Wisconsin Airport in Mosinee, General Mitchell International Airport in Milwaukee, and Dane County Regional Airport in Madison.
LOCATION
Modern, interstate highway systems provide quick, easy access to larger metropolitan areas:
Distance to Green Bay: 30 miles
Distance to Milwaukee: 104 miles
Distance to Madison: 105 miles
Distance to Chicago, IL: 194 miles
Distance to Minneapolis, MN: 285 miles
System Overview
ThedaCare is a community-owned, non-profit health system consisting of seven hospitals and 30+ primary care clinics, comprising of 225 primary care providers, serving 14 counties with a population of 1,236,305 and a projected growth rate of 1.3% by the year 2023. ThedaCare is a Next Generation ACO with 900 provider affiliates. In addition, we offer services with ThedaCare At Work, ThedaCare At Home, and other healthcare services.
Hospital Locations:

ThedaCare Regional Medical Center-Appleton,147 Bed Acute Care
ThedaCare Regional Medical Center-Neenah, 151 Bed Acute Care, Level II Trauma Center
ThedaCare Medical Center-New London, 25 Bed Critical Access
ThedaCare Medical Center-Waupaca, 25 Bed Critical Access
ThedaCare Medical Center-Shawano, 25 Bed Critical Access
ThedaCare Medical Center-Berlin, 25 Bed Critical Access
ThedaCare Medical Center-Wild Rose, 25 Bed Critical Access
ThedaCare is the third largest employer in Northeast Wisconsin with about 6,800 employees.
Through our 100-year history, ThedaCare has woven itself into the very fabric of the communities we serve. For our employees, ThedaCare offers an environment that not only welcomes but also encourages innovative thinking and fresh approaches to today's health care challenges.
We've improved the health of thousands of individuals. We know this because we track our quality and constantly seek to improve our care and services for the members of our communities.
ThedaCare is the first healthcare system in Wisconsin to be selected as a Mayo Clinic Care Network member.
,,,,,,
This job posting is available in other languages besides English free of charge. Please contact the ThedaCare Employment Center to make your request at 920-830-5800 and then prompt "1". ThedaCare is an Equal Opportunity Employer. ThedaCare complies with applicable Federal civil rights laws and does not discriminate on the basis of race, ancestry, color, religion, sex, gender identity, age, marital status, sexual orientation, national origin, medical condition, disability, veteran status, or any other basis protected by law.
,,,,,,
Community Links
Contact Information
* When making contact with the person who posted this opportunity, please tell them you saw their posting on PracticeMatch.
Apply Now