Rush Health Systems is a growing regional healthcare system comprised of seven hospitals and more than fifty specialty and primary care practices. Since 1915, our caregivers, hospitals and clinics are dedicated to making quality healthcare as accessible as possible for the citizens of East Central Mississippi and West Alabama. To accomplish this, Rush is continually investing in new and updated facilities and in the latest treatment and care, in a compliant environment. Our main hospital, Rush Foundation Hospital, located in Meridian, MS is a 215-bed facility dedicated to providing cutting edge technology, quality care and services to all our patients. We have recently added telemedicine and have implemented EPIC systemwide. We are dedicated to continuing the growth and development of healthcare programs and specialties based on the needs of our community. Some of Rush Foundation Hospital's specialty services include:
Newborn Intensive Care Unit
The Specialty Hospital of Meridian, a long term acute care hospital that offers long-term choices for non-permanent patients who require extended recovery time within a hospital setting.
Other Rush Health Systems affiliates include five, 25 bed critical access hospitals located in the region: Laird Hospital in Union, MS; H.C. Watkins Memorial Hospital in Quitman, MS; Scott Regional Medical Center in Morton, MS; John C. Stennis Memorial Hospital in DeKalb, MS; and Choctaw General Hospital in Butler, AL. Our system also includes Medical Foundation, Inc., a network of providers with primary care and specialty clinics located in East Mississippi and West Alabama, and Rush Medical Group, a multi-specialty physician group located in Meridian, Mississippi that provides specialized care for all ages.
Each of these efforts targets different groups and their health needs. However, they each have the same goal—to promote better health and provide the people of East Central Mississippi with the information and resources they need to lead healthier lives with access to quality medical care and services.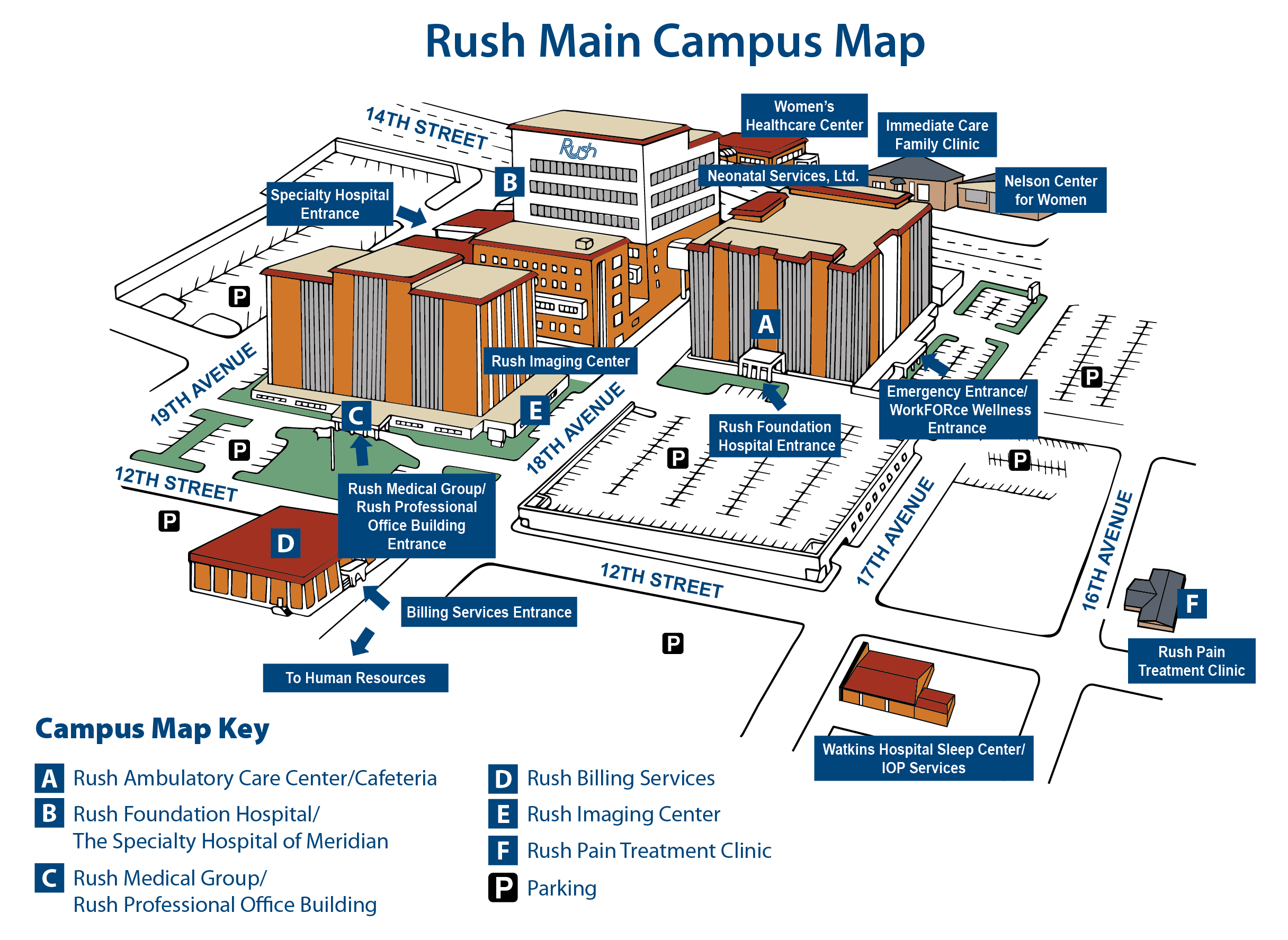 Full medical malpractice insurance, plus reporting endorsement (tail coverage).
Employee benefits provided by Rush, including:
Health and Dental insurance (Employer/Employee Contribution).

Disability insurance.

Life insurance.

Pension.

CME & Association Dues reimbursement up to $3,750 per year.

Reimbursement for relevant medical licensures.

Relocation expenses up to $10,000.
Excellent compensation and recruitment package available which could include stipends, sign-on bonus and/or student loan repayment.