Outpatient Opportunity - Internal Medicine/Family Medicine - Central Arkansas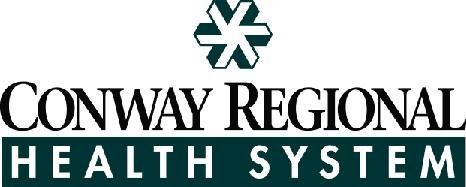 Location
Facility:
Conway Regional Health System
Address:
2302 College Avenue


Conway

,

AR

72034

Opportunity Criteria
Specialty:

Family Medicine




Internal Medicine

Candidate Type:
MD, DO
Visas Accepted:
No J1 or H1
Opportunity
Conway Regional Health System is currently seeking a physician for one our primary care clinics in Vilonia, AR. Conway Regional is aggressively growing our primary care network, which currently consists of 8 clinics throughout Central Arkansas. The Vilonia clinic currently has one physician on site, additional there is one APRNs with supervision opportunity. There is compensation for signing mid-level provider charts.
Appointments are scheduled in 15 minute increments. Patients are scheduled from 8:30am-12:00pm and then from 1:00pm-4:00pm. Typically, same day appointments are worked in for acute problems such UTI, URI, flu, etc.
They do minor procedures such as toe nail removal, I&D, sutures, removal of foreign bodies, staples, lacerations, wound debridement, skin tag /wart removal. This clinic also performs in house x-ray. They see patients age 3 and over. They are seen for a variety of things, such as diabetes, hypertension, hyperlipidemia, hypothyroidism, etc. The clinic performs annual wellness visits, including annual PAP smears.
Currently, the APRN sees patients every 30 minutes and allow work-in appointments for acute issue. In some of our clinics, we have higher producing mid-levels, so this schedule can be modified as needed—depending on the volume/productivity of the provider. The clinic is currently set up with 9 exam rooms. The nurse to provider ratio is 1:1.
Conway Regional uses Nexus—our outreach provider to for lab services. They perform UA, strep, mono, flu,and hcg in house.
Additionally, we offer a competitive compensation package, including benefits.
Vilonia is located in Central Arkansas about XX minutes North of Little Rock. The population of Vilonia is around 4,000 with opportunities for additional patients from surrounding areas. The Vilonia School District has grown steady and continues to promote excellence both academically and personally. Vilonia is located 13 miles East of Conway, Arkansas, which boasts 1 university and 2 colleges as well as two different private schools. Vilonia was ranked #7 safest city in Arkansas (http://www.safewise.com/blog/safest-cities-arkansas/).
Resources:
If you are interested in this opportunity or would like additional information, please contact Grace Barre, Physician Recruiter, at 501-472-3106 or 501-513-5276 or email at grace.barre@conwayregional.org.
Conway Regional Health System
Convenient coverage with one medical center
Excellent nurse to patient ratios
Health System recently ranked 98th percentile nationally for patient satisfaction
Many opportunities exist both personally and professionally
Health System eager to work with physician to establish team approach to enhance existing successful programs
Serves a 5 County service area of around 180,000 residents
Conway Regional Medical Center
Conway Regional Medical Center is a 154 bed, private room facility offering exceptional care with state of the art technology. Our health system also encompasses a 82,000 square-foot surgery center with the largest operating room dedicated to cardiovascular care (900 square feet), a women's center (with approximately 1800 babies delivered each year), a transitional care center and senior behavior health clinic, a 26-bed rehabilitation hospital, an outpatient imaging center, a 70,000 sq. ft. health and fitness center, a Hospital owned Primary and Specialty Care Network with nine clinics, outpatient therapy centers, and home care services.
Community Information
Conway, Arkansas is a friendly community combining the best hometown atmosphere with the energy and excitement of one of the fastest growing, most successful cities in the state.
Family oriented community programs
Known for excellent primary and secondary schools, both public and private; one university and two colleges
Abundant outdoor recreation includes: camping, hiking, fly-fishing, bass fishing, golfing, hunting, boating, water-skiing, kayaking and canoeing
Low cost of living
30 minutes to National Airport and Little Rock, the capital of Arkansas with all cultural amenities
As far as Conway as a community, it is a fantastic place to raise a family with the average age being 26.7. Conway has a small-town sense of community with all the necessities of a larger metropolitan city….including a large TJMaxx/HomeGoods Store, Kohls, Belk, Lowes, JCPenney, Home Depot, Best Buy, Dick's Sporting Goods, Pier One, PetsMart, a Cinemark XD Theater, Bed Bath & Beyond, Petsmart, Michaels, and Academy Sporting Goods, many national restaurants, three Starbucks, three Wal-Marts, two Krogers and a Target..
Conway is a friendly community that combines the best hometown atmosphere with the energy and excitement of one of the fastest growing, most successful cities in the state. We are known for excellent primary and secondary schools, having both public school and private options (note: multiple Conway public elementary schools have won the U.S. Department of Education's National Blue Ribbon Award); one university and two colleges. We offer a low cost of living and abundant recreational opportunities such as cycling, fishing, water recreation, running clubs, hiking, hunting, shopping, and cultural activities. Family oriented community programs and a melting pot of religious based organizations are also our specialty. In addition, we have youth programs including soccer, baseball/softball, football and flag football, basketball, karate, wrestling, swim teams, cheerleading, dance and gymnastics. As well as youth and adult programs for music and the arts.
We can boast being tucked into the River Valley and maintaining a small town atmosphere, but know that all the additional conveniences of big city life are also within short distance. Conway is located approximately 30 miles north of Little Rock, 2 ½ hours south of Branson, MO, 2 ½ hours west of Memphis, TN, and 5 hours northeast of Dallas, TX.
Thanks to a vibrant and diverse economic and educational base, the area is booming and has experienced a continued population growth in the last ten years, now up to over 60,000 in population with a draw area of over 180,000. We are only 30 minutes from our state capitol, Little Rock, giving us access to additional entertainment, restaurants and air travel. We'd love to share the area in which we are so proud! Below are some video links, informational websites, guides and statistics about Conway and the central Arkansas area:
Conway Recognition: Affordability, Growing Economy, Educational Excellence
Area Affordability
The "10 Most Livable Cities." (Kiplinger, Little Rock, Arkansas, 2013)
"One of the 10 Cheapest Places to Live in the US." (CBS Money Watch, 2012)
"10 Cheapest U.S. Cities to Live In" (Kiplinger, 2012)
Ranked 16th in the U.S. for growing cities with affordable home prices (CNN Money, 2012)
Conway Corporation: Low cost utilities
Growing Economy
Since 2000, Faulkner County has the 13th highest job growth in the U.S. (CNN Money)
Faulkner County has 40,000+ jobs and 2,700 business
One of the "40Strongest U.S. Metro Economies" (Bloomberg Businessweek 2012)
Educational Excellence
Finished 2nd out of the 40 largest school districts in Arkansas on the statewide benchmark exams
Conway Schools ranked 3rd (2010) and 4th (2011) of 247 school districts for National Merit Semifinalists
100% of Conway's 15 public school campuses beat Arkansas average benchmark exam scores
Education
Conway Private Schools
Conway Christian
St. Joseph Catholic School: http://www.stjosephconway.org/
Higher Education in Conway
Hendrix College: http://hendrix.edu
University of Central Arkansas: http://www.uca.edu
Central Baptist College: http://www.cbc.edu
Life Style and Things to Do in Conway and Little Rock
http://www.developconway.org/things-to-do
http://www.museumofdiscovery.org
We would love to share our city with you and your family in person! If you are interested in this unique opportunity, please call to discuss the possibilities. You may contact Conway Regional's Physician Recruiter, Grace Barre, at 501-513-5276 or 501-472-3106 or email at grace.barre@conwayregional.org.
Contact Information
* When making contact with the person who posted this opportunity, please tell them you saw their posting on PracticeMatch.
Apply Now