Vascular Surgeon - Northern Coastal California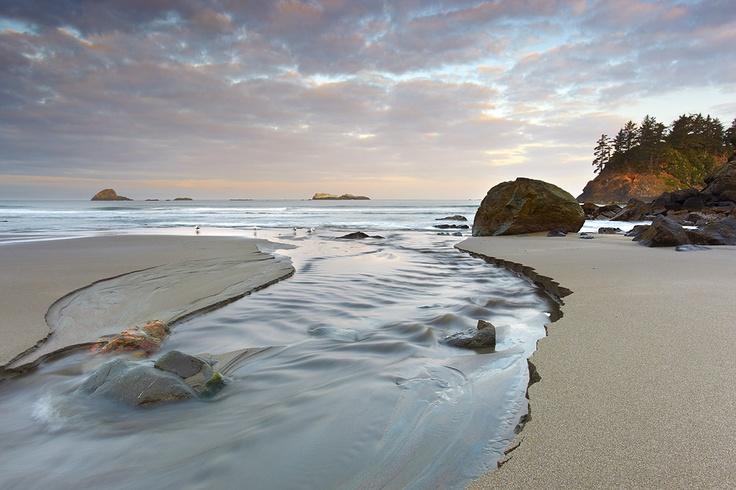 Location
Facility:
Various Practices, Humboldt County, California
Address:
2700 Dolbeer Stret


Eureka

,

CA

95501

Opportunity Criteria
| | |
| --- | --- |
| Specialty: | Surgery : Vascular |
| Candidate Type: | MD, DO |
| Visas Accepted: | No J1 or H1 |
Physician Needed - Immediate Opening
Vascular Surgery
Established and Highly Respected Private Practice
This is a chance to step into a highly advanced practice that was created over a 25 year period by an exceptional surgeon who dedicated his life to providing advanced vascular surgery.
Practice with great colleagues, treat challenging patients in a very supportive hospital with highly trained surgical and cath lab staff that can support complex cases like TVARs, participate in an ICAVL accredited vascular lab and at the same time live in one of the most beautiful places on the planet.
This is an immediate opening, begin seeing patients immediately, with incredible professional support!
Call or email Carolyn Lane, Area Director of Physician Recruitment, St Joseph Health Humboldt, at (707)445-8121 Ext 7508 or carolyn.lane@stjoe.org
Continue reading for much more detail!
This practice is located 5 hours north of San Francisco, minutes from Pacific Ocean beaches, and literally in the ancient and majestic giant redwood forests: temperate rain forests of ferns, lichens, rivers, streams, mountains, lakes, and lagoons.
The location excels in opportunities to camp, hike or backpack trails through forests and along coastal beaches and prairies; stand up paddle the rivers, lakes, lagoons and bay; world-class fishing in both fresh and ocean waters; fabulous ocean point breaks for surfing; as well as sailing, kayaking, hunting, and so many other activities.
National Geographic Traveler has selected Redwood National Park as one of the top 50 world destinations – one of only five U.S. places honored. Backpacker magazine names the region as one of "The Best Cities to Raise an Outdoor Kid." And the World Wildlife Fund has named Humboldt County as part of one of the most diverse eco-regions left on the planet.
Humboldt County is a rural county of approximately 140,000 residents, including 11 recognized Native American tribes and 7 incorporated cities. Covering 3,568 square miles, the county includes a productive bay and harbor in Eureka right on the Pacific Ocean and stretches east into rugged, sparsely populated coastal mountains. The transportation distances and restrictions isolate Humboldt, resulting in an island-like economy. At the geographic center of the five-county Redwood Coast region—including neighboring counties Del Norte, Mendocino, Trinity and Siskiyou— Humboldt has the largest population and workforce and generates the most new jobs and firms in the region.
Nearby towns of Eureka, Ferndale, Arcata, McKinleyville, and Trinidad each offer their own unique take on life in Humboldt. Each no more than 30 minutes from Fortuna and Redwood Memorial Hospital, these neighboring communities come together for incredible annual events: Oyster Festival in Arcata, Fish Festival in Trinidad, the Fortuna Rodeo, the County Fair in Ferndale, the Jazz Festival in Eureka. Some events span across multiple towns and multiple days like the Annual Kinetic Sculpture Races. The Arcata Farmers' Market in the square is a county wide attraction bringing residents and visitors to the cultural center of Humboldt to purchase amazing organic and local greens, meats, flowers, trees, plants and cooked foods—nearly always with live music and arts as well.
Humboldt County takes pride in the educational opportunities offered to its' residents and their children. Humboldt State University, a four-year public university, boasts some of the best Forestry, Marine Biology, and Environmental Sciences programs in the country. Along with recognized departments in Child Development, Botany, and Resource Management, all of HSU's liberal arts departments—English, Music, Theater, and much more—have faculty at the top of their fields, highly invested in education and with a passion for their specialties. Eureka's College of the Redwoods—one of the most beautiful of California Community Colleges' 113 campuses—offers lower division undergraduate courses, Associates degrees, a nursing program and also hosts an early college High School Academy.
PreK-12 education—whether public, private, or charter—is prioritized in Humboldt County resulting in excellent choices, very high graduation rates, and an excellent record of university admissions. Arcata High School just completed a $7.3 million Fine Arts Center enhancing their already phenomenal collaboration with Arcata Arts producing wonderful programs in the arts, music, and theater. Progressive "Collaboration Labs," high-tech science departments, and uniquely-advantageous partnerships with the university and community college: these things have set the bar high for primary and secondary education throughout Humboldt County.
Call Carolyn Lane, Area Director of Physician Recruitment, at (707) 445-8121 ext 7508 or email at carolyn.lane@stjoe.org
Choose More, Choose Humboldt
Practicing medicine in any of the vibrant and wonderful communities on California's North Coast offers:
Rewarding long term personal relationships with patients who appreciate their physicians
Manageable practice environments that support quality care
Positive, supportive, and respectful professional relationships with colleagues, hospitals, and the health care community
Large and challenging patient base that offers interesting medicine and successful practices. We are the regional medical center for a geographic area larger than some eastern states.
Although Humboldt County is rural, we have amenities that are a bit more cosmopolitan. Supported by Humboldt State University and the College of the Redwoods, the area is rich with culture, nightlife, restaurants, and social activities.
Practicing medicine in Humboldt County offers a uniquely wonderful quality of life.
Contact Information
* When making contact with the person who posted this opportunity, please tell them you saw their posting on PracticeMatch.
Apply Now