Wonderful Medical Genetics Opportunity in the Midwest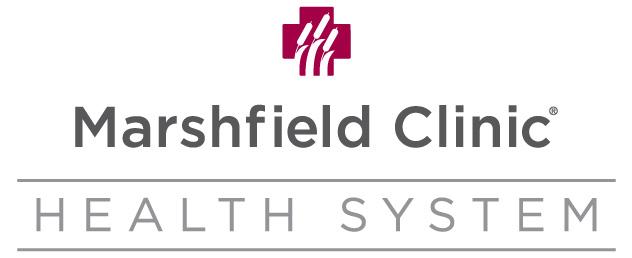 Location
Facility:

Marshfield Clinic - Marshfield Center

Address:
1000 N Oak Ave


Marshfield

,

WI

54449



Opportunity Criteria
| | |
| --- | --- |
| Specialty: | Genetics |
| Candidate Type: | MD, DO |
| Visas Accepted: | J1 or H1 |
| Loan Repayment: | Not Specified |
Medical Genetics Opportunity
Marshfield Clinic - Marshfield Center is seeking a BC/BE Clinical Genetics physician to lead our Department of Medical Genetics. Together with our team of experienced genetic counselors, the successful candidate will serve a wide range of pediatric and adult genetics patients and will help in supervision of the counselors as they provide cancer genetics and prenatal genetics services. He or she will also have the opportunity to develop individual clinical and research interests, with a possibility of protected research time through the Center for Human Genetics of the Marshfield Clinic Research Foundation and collaboration with clinicians and researchers throughout the Marshfield System. J-1 Visa sponsorship is available.
Marshfield Clinic is a nationally recognized physician led medical group known for providing its over 700 physicians with the most advanced medical equipment and health information technology today. The Marshfield Clinic system provides patient care, research and education with more than 50 locations in northern, central and western Wisconsin, making it one of the largest comprehensive medical systems in the United States.
Marshfield Clinic Research Foundation (MCRF) was established in 1959, and areas of focus include clinical research, rural and agricultural health and safety, human genetics, epidemiology and biomedical informatics. MCRF has a history of important discoveries in human genetics and a vision of excellence in translational genetic research including personalized medicine. Within MCRF, the Center for Human Genetics has an active research program collaborating with clinician researchers. MCRF is a founding partner in the University of Wisconsin Institute for Clinical and Translational Research, and Marshfield Clinic is an Academic Campus of the University of Wisconsin School of Medicine and Public Health.
Two year guaranteed salary, with non-production based after that

4 weeks vacation, 2 weeks CME to start

$5,800 CME annual allowance

Health, Dental, Life, Disability, and Malpractice insurance provided

401(k) w/match, 457b, and very generous employer funded retirement

Generous Relocation Allowance
Marshfield Clinic - Marshfield Center
Marshfield Clinic provides the latest medical technology, research and education to serve patients from all across the U.S., Canada and many foreign countries.
Home to more than 80 medical specialties, the Marshfield Clinic Marshfield Center allows primary care physicians to consult with other specialists within the complex and around the Marshfield Clinic system to provide coordinated care. If you need to see another specialist, often we can arrange that appointment for the same day.
The Marshfield Center offers an Urgent Care department which is open every day with extended evening hours as well as holidays and weekends. Because no appointments are taken, there may be a wait to see a provider through urgent care so it's best to see your regular provider when possible.
Parking is available in several lots convenient to the Center. A shuttle service will take you from your vehicle to the front door of the Clinic, and deliver you safely back to your car after your appointment.
Patients may make appointments directly with Marshfield Center staff, or may be referred by their personal physician. Your personal physician will be kept up to date on your care, even if he or she is not part of the Marshfield Clinic system.
The Patient Assistance Center? offers estimates of cost, information on insurance coverage, help with workers compensation issues, prior authorization for any procedures, payment assistance options, a patient advocate and information about Saint Joseph's Hospital. Saint Joseph's Hospital is directly connected to Marshfield Center on five floors, should you require hospitalization.
Marshfield Center is a training center for physicians pursuing additional education in specialty areas and its veteran medical staff provides experience in every specialty. Laboratory, x-rays and other patient services are all under one roof.
Marshfield Center, the original Marshfield Clinic, was founded in 1916 by six Marshfield physicians and is the largest center in the Marshfield Clinic system. Marshfield Clinic has been an involved citizen of its community for almost 100 years.
Comfort & Recovery Suites
Patients who have been referred by their provider may qualify for surgical recovery in the spacious, private suites offered at Marshfield Center. Visit the Comfort & Recovery Suites? page to learn more about the services and amenities offered.?
Community
Marshfield is located in the heart of Wisconsin at the junction of State Highways 13 and 97, and U.S. Highway 10. With a population of about 20,000, Marshfield offers residents and visitors a safe, clean community with a host of recreation and entertainment opportunities.
In addition to a growing number of restaurants, Marshfield offers shopping in its downtown stores, a regional mall and a growing number of other retailers. A community theater group produces a variety of shows each year, often featuring a visiting professional actor.
Wildwood Park and Zoo, located just south of downtown, offers something for everyone to enjoy. In addition to the playground equipment, picnic areas, shelters, Hefko Swimming Pool, and walking trails through the woodlands, the park is home to the Wildwood Zoo. The zoo has over 30 animals and 50 birds, mostly native to Wisconsin, on display. Key exhibits in the core zoo include kodiak bears, cougars, bald eagle, and prairie dogs. A special feature of the park is the drive around the zoo allowing you to view the elk, bison, white tail deer, sheep, and timber wolf exhibits from your car. The zoo is owned and managed by the City of Marshfield with fund raising and program assistance from the Wildwood Zoological Society. There is no admission fee to visit the zoo.
The city's newest park is called Griese Park, for a former Marshfield Clinic physician, George Griese, M.D., and his family who donated the property to the city. The 20-acre park includes soccer fields, a walking path, basketball court with adjustable baskets, and a sand volleyball court. The park is still being developed.
With excellent schools and high school graduation rates high above the national average, Marshfield is committed to offering diverse and plentiful education opportunities. Marshfield also is home to the University of Wisconsin-Marshfield/Wood County, which offers a two-year associate degree as well as a four-year bachelor's degree in collaboration with the University of Wisconsin-Stevens Point. Marshfield also is home to Mid-State Technical College, which provides new students and those wishing to update their skills a technical education in a variety of fields.
It's no surprise that Marshfield is rated the number one small city in Wisconsin and the number three small city in the Midwest!
For more information about Marshfield, please visit the following Web sites:
Marshfield Clinic
Marshfield Clinic Health System (MCHS) is built on a single mission: Enriching lives through accessible, affordable and compassionate health care. We are changing the way health care is delivered to build a better future for our patients and communities. We are investing in the latest technology and promoting a culture of innovation. When you join MCHS, you become part of an expert team of over 700 physicians in more than 80 medical specialties and subspecialties across nearly 60 Wisconsin locations.
Marshfield Clinic is an Equal Opportunity / Affirmative Action employer. All qualified applicants will receive consideration for employment without regard to sex, gender identity, sexual orientation, race, color, religion, national origin, disability, protected veteran status, age, or any other characteristic protected by law.
Contact Information
* When making contact with the person who posted this opportunity, please tell them you saw their posting on PracticeMatch.
Apply Now