The University of Kansas Health System is seeking an Hematologist/Oncologist with a focus in blood and marrow transplant to join the Division of Hematologic Malignancies and Cellular Therapeutics team. We are the region's largest BMT and Cellular Immunotherapy program in Kansas.
Qualified candidates must have completed an ACGME accredited Hematology/Oncology fellowship, and be board certified/eligible in Hematology. Candidates who have completed a BMT fellowship program preferred.
Responsibilities:
Provide medical care for both outpatient clinic and hospitalized patients
Contribute to various research, educational and clinical initiatives related to areas of individual interest and expertise
Serve in a clinician educator role with responsibility for education of house staff
Organization:
910-bed academic medical center
11th consecutive year ranking in US News & World Report's "Best Hospital" designation
NCI designated Cancer Center
Official medical provider for the Kansas City Royals and the Kansas City Chiefs
Consistently earns national recognition for outstanding quality and safety
Magnet designation in nursing achieved yearly since 2006
Kansas City:
Bi-state population of greater than 2 million
A "hidden gem" winning the award of America's 4th most Cultured City by Travel+Leisure magazine
Affordable housing including downtown lofts, suburban neighborhoods, and rural properties
A robust arts scene including symphony, ballet, theatre and museums
Sports enthusiasts can enjoy a variety of professional and collegiate sports
Outdoor activities abound with more than 600 parks and 24 public lakes
The region's premier academic medical center
As a tertiary/quaternary inpatient hospital, we advance the power of medicine to heal even the most acutely ill patients in this region and beyond. We are unwavering in our goal to be the best healthcare provider in the United States.
A partnership of excellence and collaboration
Here, physicians work with an entire team of professionals to teach, conduct research and care for patients. Through the health system's strong partnerships with The University of Kansas Physicians and the University of Kansas Medical Center, our physicians have the resources to practice evidence-based medicine at the highest level. As faculty of the medical school, hospital physicians train the next generation of physicians.
Expert physicians in more than 200 specialties

Innovative research shaping the standards of care

Advanced patient care and world-class service

A vibrant community and rich opportunity
A world-class patient experience
Every member of our staff continually works to ensure the best experience for every patient. As a result, our facility has been nationally recognized for more than a decade. We've been ranked among the nation's best on the U.S. News & World Report's Best Hospitals lists.
The 2021-22 national rankings for The University of Kansas Hospital:
Cancer, #49. 10th time the program has made the list.

Cardiology & Heart Surgery, #45 (2-way tie). 13th time the program has made the list.

Diabetes & Endocrinology, (High Performing). Our program is ranked among the nation's top 10%.

Ear, Nose & Throat, #17. 11th time this program has made the list.

Gastroenterology & GI Surgery, (High Performing). Our program is ranked among the nation's top 10%.

Geriatrics, #24. 11th time geriatrics has made the list.

Neurology & Neurosurgery, #30. 10th consecutive year.

Orthopedics (High Performing). Our program is ranked among the nation's top 10%.

Pulmonology and Lung Cancer, #33. Ranked for the ninth year in a row.

Urology, #27. Made the list for the 10th time.
For the 12th consecutive year, The University of Kansas Hospital is the "Best Hospital in Kansas City." And for the 10th year in a row, we are the "Best Hospital in Kansas." No other hospital has ever received these honors.
Advancing the power of medicine™
Learn more about The University of Kansas Health System, its expertise
and leadership in medical research and education by clicking here.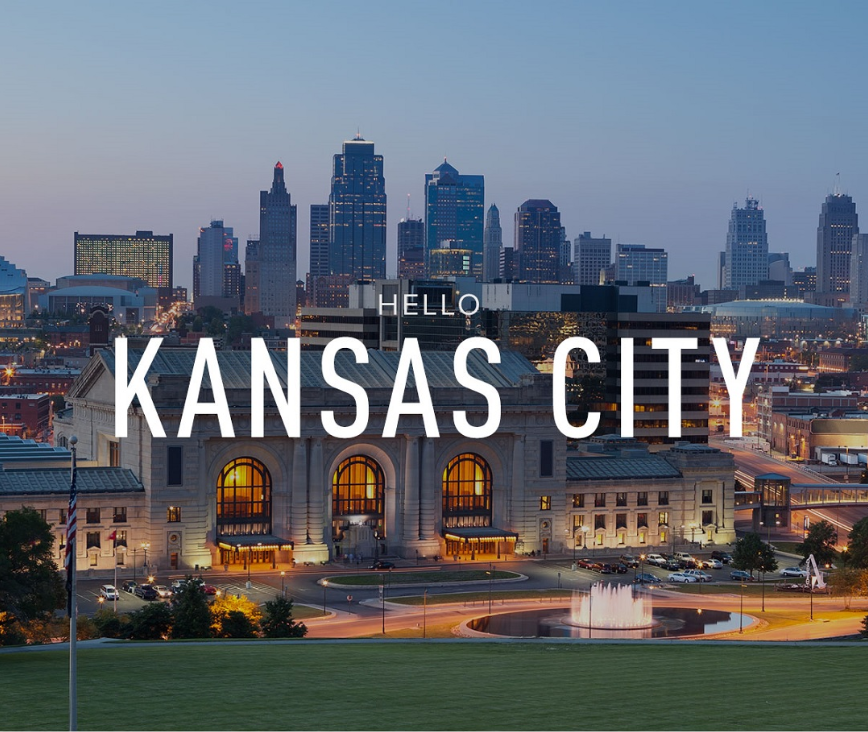 Kansas City offers a wealth of cultural, educational and entertainment amenities in a vibrant, diverse community.
Combine that with all the affordability and charm of the Midwest,and Kansas City emerges as a truly wonderful place to live.
Visit Think KC for detailed information!