CHI Saint Joseph Medical Group in Lexington, Kentucky is searching for an experienced full time radiation oncologist to help lead an established group in growing their comprehensive program. The oncology program is affiliated with a nationally recognized cancer program which promotes culture of continuous quality improvement. Active tumor boards at hospital. ACR/COC accredited. Practice has active and growing SRS/SBRT program and experience in this area is ideal.
Radiation oncology staff includes RNs, nurse practitioners, a nutritionist, geneticists, social workers, medical dosimetrists, and medical physicists. Clinical trials available. Our cancer program is growing and a newly constructed cancer center is in development
Opportunity Details:
Competitive Base salary
Production bonus
Sign on bonus
Relocation allowance
Comprehensive health benefits
401k matching
CME allowance and additional time off
Paid Time Off
Quality Incentives


Essential Duties:
Understand, support, and implement the mission of the facility to deliver health care to those in need in the performance of all job responsibilities.
Ensure that patient care meets or exceeds the facility quality standards.
Ensure that patient satisfaction meets or exceeds standards set by the facility.
Educate patients on both clinical and managed care.
Participate in clinic and network task forces as requested and appropriate.
Function as an effective clinic team member.
Meet productivity standards.
Effectively use clinic financial and other performance information.
Education:
Board Certified - or eligible.
License/Certification:
Additional Responsibilities:
Demonstrates a commitment to service, organization values and professionalism through appropriate conduct and demeanor at all times
Adheres to and exhibits our core values:
Reverence: Having a profound spirit of awe and respect for all creation, shaping relationships to self, to one another and to God and acknowledging that we hold in trust all that has been given to us.
Integrity: Moral wholeness, soundness, uprightness, honesty and sincerity as a basis of trustworthiness.
Compassion: Feeling with others, being one with others in their sorrows and joys, rooted in the sense of solidarity as members of the human community.
Excellence: Outstanding achievement, merit, virtue; continually surpassing standards to achieve/maintain quality.
Maintains confidentiality and protects sensitive data at all times
Adheres to organizational and department specific safety standards and guidelines
Works collaboratively and supports efforts of team members
Demonstrates exceptional customer service and interacts effectively with physicians, patients, residents, visitors, staff and the broader health care community
Catholic Health Initiatives and its organizations are Equal Opportunity Employers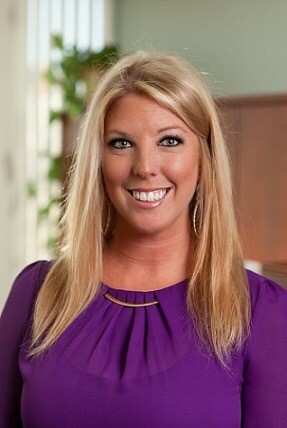 Jillian Edwards
Physician Recruiter
JillianEdwards@sjhlex.org

CHI is part of CommonSpirit Health, a nonprofit, Catholic health system dedicated to advancing health for all people. It was created in February 2019 through the alignment of Catholic Health Initiatives and Dignity Health. CommonSpirit Health is committed to creating healthier communities, delivering exceptional patient care, and ensuring every person has access to quality health care. Our commitment to serve the common good is delivered through the dedicated work of thousands of physicians, advanced practice providers, nurses, and staff; through clinical excellence delivered across a system of 137 hospital and more than 1,000 care centers serving 21 states; and through more an $4 billion annually in charity care, community benefits, and government program services. Learn more at www.commonspirit.org.
Catholic Health Initiatives and its organizations are Equal Opportunity Employers and support a drug-free work environment.