Bon Secours Aylett Medical Center - King William, VA
Seeking a Family Nurse Practitioner to join our Excellent Team in a growing community -
just 35 min from Richmond and 20 min from Mechanicsville!
Certification Requirement: Board Certified Family Nurse Practitioner - or Physician Assistant
Experience: We strongly prefer an experienced provider, however we will be glad to work with a new grad if the person is the right fit for our team, and patient care background is strong. Looking for ability to practice independently with sound clinical understanding of the treatment of diabetes II, hypertension, hyperlipidemia, anxiety, depression, COPD, asthma, emphysema, ADD/ADHD.
Full Time position - M-F 8-5 with break for lunch, 36 clinical and 4 hours admin per week
Open to 4-10's for the right person
Call is 1 day per week Mon-Fri and every 6th weekend (Sat and Sun.)
Rx refills are at provider discretion
Position is 100% outpatient - no hospital responsibility
Average patients per day: 15-18
1:1 Provider/Support teammate
20% peds, 40% adults, 40% geriatric
EPIC EMR
This practice offers telemedicine and e-visits through MyChart and Doxy.me
Must be proficient in basic procedures including women's health, I&D, suturing and removal, toenail removal
There is a Lab in practice and we offer POC testing
We are looking for a true team-player who can communicate effectively, respectfully and with a positive attitude toward patients and co-workers alike It's important this person close charts daily, and work with the utmost care and focus on positive outcomes.
Bon Secours Mercy Health offers a robust benefit plan which starts on the first day of the month after hire. Medical, Dental, Rx coverage, Vision, FSA, HRA, Life Insurance, 403b retirement planning with matching %. Company paid VA license, DEA, Malpractice/Liability insurance, short/long term disability. Generous Allowed paid Time Off , CME days and annual allowance, Up to $5,000 in relocation assistance (taxable) and much more. Base compensation guaranteed 2 years, plus productivity and quality bonuses.
Send your CV to Recruiter for immediate consideration: debra_mccarthy@bshsi.org

Start date - 120 days after signed employment agreement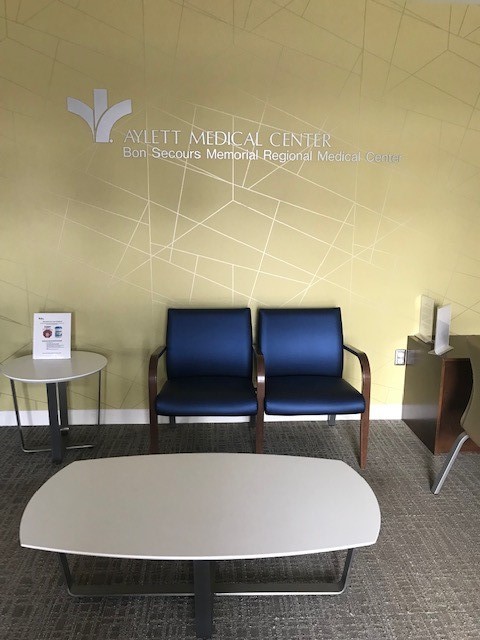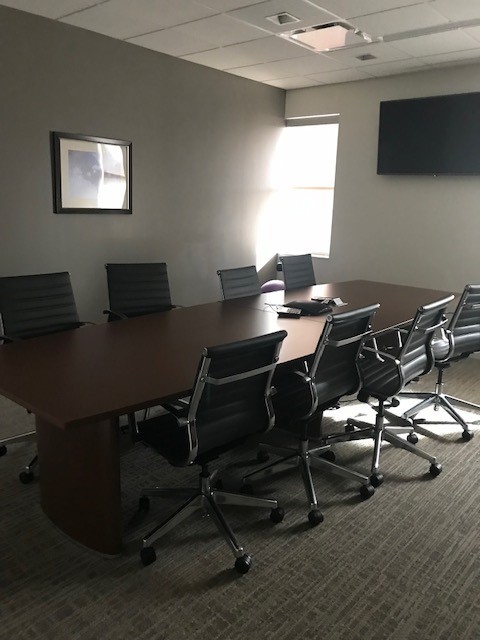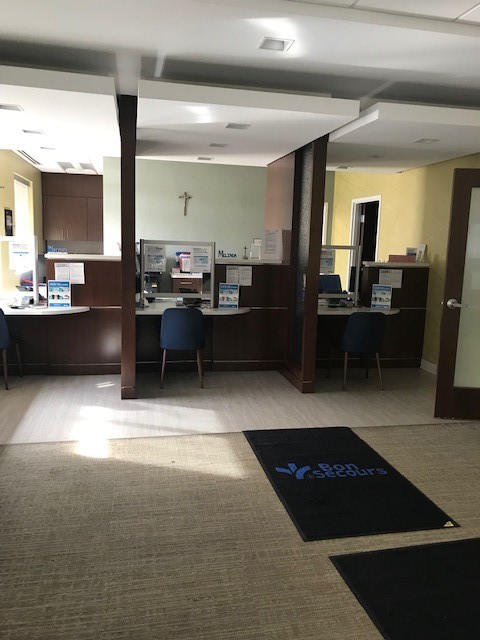 Aylett Medical Center is a dedicated and warm team of 2 Family Medicine Physicians and 1 Family Nurse Practitioner. We provide full spectrum family practice care to patients of all ages, including pediatric and adult care, in a rural community. We're open for appointments from 8:00 am to 5:00 PM Monday through Friday. Our providers are credentialed through Memorial Regional Medical Center in Mechanicsville.
Aylett Medical Center is 35 minutes from downtown Richmond, and 20 minutes from Mechanicsville at the intersection of Rte. 360 and Rte. 30 We're just a few miles from the Mattaponi and Pamunkey Rivers and 20 minutes from the Rappahannock River.
On September 1, 2018 Bon Secours Health System and Mercy Health combined to become the United States' fifth largest Catholic health care ministry and one of the nation's 20 largest health care systems. Bon Secours Mercy Health serves communities along the east coast in Virginia, South Carolina, Ohio, Kentucky and Ireland. At Bon Secours Mercy Health, we are dedicated to continually improving health care quality, safety and cost effectiveness. Our hospitals, care sites and clinicians are recognized for clinical and operational excellence. By utilizing robust measurement and reporting processes, we hold ourselves accountable for enhancing care and improving outcomes for our patients, residents and clients. Through partnerships and by investing in innovative processes, technology and products, we are continually striving to drive health care quality while reducing costs and in addressing health care issues facing entire communities (such as enhancing access to behavioral health care services and fighting opioid dependency).
Bon Secours Mercy Health at a glance:
* Not-for-profit Catholic health system sponsored by Bon Secours Mercy Ministries
* Provides almost $2 million each day in community benefit
* Owns, manages or joint-ventures facilities in seven states plus Ireland
* 50 hospitals, more than 1,000 care sites
* More than 60,000 employees, including 2,600 employed physicians and advanced practice clinicians