Advanced Practitioner Job Search:
Tips and Advice
The medical profession is well known for creating a heavy student loan burden. While many factors can influence physician assistant student loan debt, geography plays a big role. State to state variances in educational debt can be quite remarkable and often impact a Physician Assistant's bottom line. So, how does your state stack up in the student loan debt rankings? Take a look at medical school debt by state to find out where the highest and lowest PA educational debts are for new grads.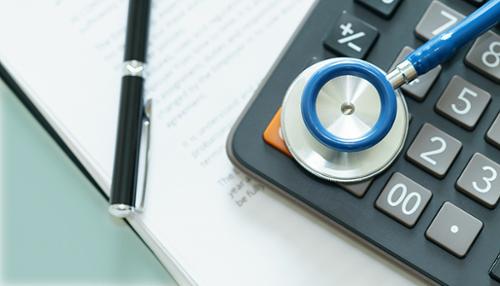 States with the Lowest Physician Assistant Student Loan Debt (Educational Debt*):
Maryland & Alaska
aryland and Alaska share the honor of having the lowest median Physician Assistant educational debt for new grads. PA graduates from these states can enjoy the lowest debt load in the country totaling $62,000.
Kansas
Located in the heart of the Midwest, Kansas is home to some of the lowest PA educational debt around. Graduates of Physician Assistant programs in Kansas have a median of $75,000 in debt when starting their careers.
Texas
Everything may be "bigger in Texas", except when it comes to PA loan debt. Physician Assistants in this state start their practice with a median of only $87,000 in educational debt.
States with the Highest Physician Assistant Educational Debt*:
Nevada & Maine
Nevada is home to Las Vegas, a city built on taking financial risks. PA's educated in this state also risk having some of the highest PA student debt in the country. The median PA debt both here and across the country in Maine tops out at a whopping $162,000. This means that PA's from these states can have $100,000 more in debt than do their counterparts from states like Maryland and Alaska.
Montana
Montana's Big Sky Country is also notable for some big Physician Assistant debt. The average PA educated in Montana reports a median of $150,000 in educational debt.
References:
*(Median debt-newly practicing PA's) 2014 Statistical Profile of Certified Physician Assistants by State an Annual National Commission on Certification of Physician Assistants.
For more information and valuable career resources please:

Create a Profile Browse Our Job Board Attend a Career Fair