Advanced Practitioner Job Search:
Tips and Advice
A typical advanced practitioner has 15 minutes to identify and address complex medical issues, establish patient rapport and meet all the administrative requirements associated with a visit… no pressure, right?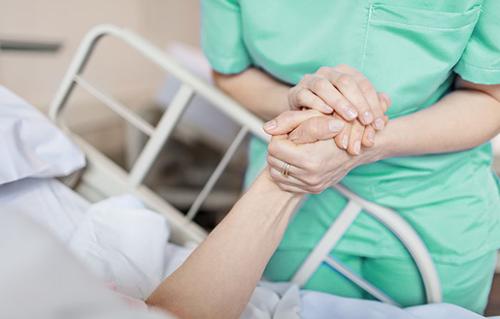 It can be difficult to balance the demands of medical practice while building good relationships and establishing patient trust. Building and maintaining a good rapport with your patients can be easier than you think, if you try asking some of these rapport building questions.
Questions to Ask New Patients to Establish Trust
If the patient is new to your practice consider asking:
What did you like most about your last Physician?
This rapport-building question can provide insight into what qualities the patient values most in their Physician relationship.
Is there anything that you feel I should know about you?
This question can help open up a dialogue to learn about who the patient is as a person. It can also help foster a deeper understanding of their personal beliefs and attitudes about themselves.
Questions to Build Rapport with Your Established Patients
Just because you've previously met a patient and have a history with them does not mean that they are automatically 100% comfortable working with you. Asking these questions can help build trust in existing patients:
Have you had any big events or good news happen lately?
Take an interest in who your patients are outside of the clinic. Try asking if anything new or important has happened with them lately. Showing interest in the patient as a person not only strengthens the patient-provider relationship and builds trust, it also increases your understanding of what factors are influencing their health like their home life or social networks.
What would you like to get out of today's visit?
This will establish what the priority is for the patient and what they envisioned as a satisfactory conclusion. Are they looking for reassurance, a second opinion, antibiotics or pain killers? This simple question helps you understand why they are there and what they expect to come from the visit.
How do you feel about this?
Be sure to ask the patient how they feel and if they are they comfortable with their care. This question gives the patient an opportunity to express their feelings while also understanding that you value their opinion.
Questions to ask when wrapping up a visit
End each appointment on a positive note by concluding the visit with these questions:
Do you have any questions about what we have discussed today?
Open-ended dialogue establishes patient trust. This simple question establishes that you value transparency and want to ensure that the patient understands and feels comfortable with their care. It also provides an open opportunity for them to express themselves before concluding the visit.
Does what we discussed today make sense?
Patients are more comfortable with their medical professionals when they speak at the same level as them. Perhaps a visit had too much medical jargon or included more information than a patient could process. By asking if what you discussed was understood, you ensure that the patient isn't leaving the clinic confused or anxious about their care.
Continue Growing Your Skills with PracticeMatch
Building rapport with patients is crucial to your success as an advanced practitioner. PracticeMatch provides APs with a wealth of information to make the most out of your skillset and grow areas of opportunity. Check out our expanding collection of tips and advice for advanced practitioners. Ready to take the next step in your career? We can help with that too. Search our large database of advanced practitioner career opportunities nearby or across the country.
For more information and valuable career resources please:

Create a Profile Browse Our Job Board Attend a Career Fair