Advanced Practitioner Job Search:
Tips and Advice
October of this year will mark the 50th birthday of the Physician Assistant profession. This profession has undergone a lot of changes since its inception and has grown in popularity and scope. Today there are 115,500 certified PA's in America with continued expansion of the profession occurring worldwide(1). In honor of this momentous birthday we will take a quick look at its origins and what the future looks like for the profession.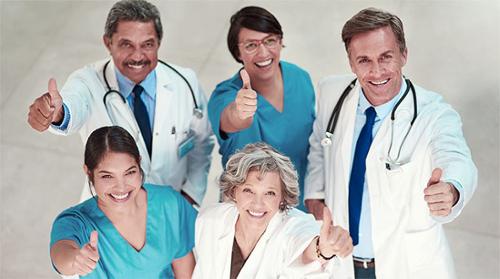 Humble Beginnings
The 1960's were a time of great change for both society and medicine. Medicine began to experience a shortage of Primary Care providers and Dr. Eugene Stead Jr. had a solution. Dr. Stead created the first PA class at Duke University Medical School. He enrolled 4 Navy Medical Corpsman in a version of a fast-track World War II Physician training program(2). This first class graduated from Duke in 1967 and forever changed the Medical community. It wasn't until 1975 when official certification of PA's began with the formation of the National Commission on the Certification of Physician Assistants (NCCPA).
PA Practice
The Physician Assistant profession has changed considerably since its inception. Although it may have begun with a class of 4 male Corpsman, it is now a predominately female profession with 67% of PA's identifying as women(1). The primary intention of the PA profession has also changed with time. PA's were created to meet the needs of an underserved Primary Care population experiencing a shortage of Primary Care providers. Today, only 20% of certified PA's practice in Primary/Family Practice settings(1). This shift away from Primary Care has continued to rise over time as PA's have expanded their practice into all medical specialties. The second most popular specialty practice for PA's behind Primary Care is surgery. Surgical PA's and their colleagues in all specialties areas provide care for 8.1 million patient visits a week(1). Most of these visits occur in office based, private practice settings (42%) and hospitals (38%)(1). Physician Assistants working today can expect to make an average of $101,480 annually for their efforts(3).
International Expansion
Due to the profession's resounding success in America, other nations of the world have taken notice. Worldwide PA growth has increased considerably in the last few years prompting many to start training and utilizing PA's in their own country's healthcare systems. International shortages of healthcare providers have continued to push the profession's growth with the creation of schools and new PA's in the UK, Australia, India, Germany, Canada and the Netherlands. These programs are modelled after the highly successful U.S. Physician Assistant programs.
If you are interested in seeing more about what PA opportunities are available near you, check out the PracticeMatch Advanced Practitioner Career Opportunities page.
References:
(1) NCCPA 2016 Statistical Profile of Certified PA's. Accessed 5/19/17.
(2) AAPA History of the PA Profession. AAPA.org . Accessed 5/19/17.
(3) Bureau of Labor Statistics, U.S. Department of Labor, Occupational Outlook Handbook, 2016-17 Edition, Physician Assistants, on the Internet at (visited May 22, 2017).
For more information and valuable career resources please:

Create a Profile Browse Our Job Board Attend a Career Fair