Advanced Practitioner Job Search:
Tips and Advice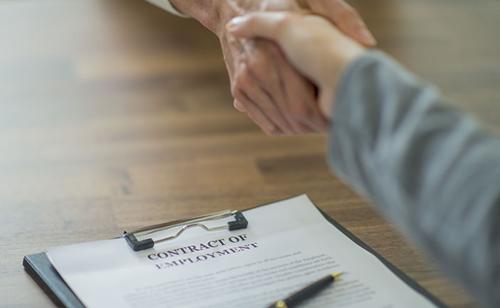 Congratulations! You survived a grueling Nurse Practitioner training program and are now a proud new graduate. Now comes the hard part, getting your first job.‌ While some of your colleagues may have been lucky enough to have lined up a job before graduation, it's not the end of the world if you haven't. To help you land your first job as quick as possible it's important to utilize a few easy tips to make yourself a top-level candidate.
First Impressions are Everything
Frequently, your CV is the first thing an employer sees so make it count. It is vital to ensure that your CV clearly reflects your educational background, training and any specific skill sets that are relevant to the job that you are applying to. Remember to include relevant nursing training that you have from your days working on the floor before NP school, as it will further enhance your background.
Edit, Edit, Edit. Make sure that you and a close friend or colleague review the CV before you send it out. You might be surprised what glaring errors have you missed. If writing isn't your strong suit, consider employing a resume writer for advice. They can review your CV for errors and format it in a way that helps you achieve a positive effect.
Avoid sending out a blanket CV and cover letter. It is important to customize each CV and cover letter you send out so that it reflects the essence of each position. Each vacancy has a specific set of requirements, so craft your CV to fit each job. Scan each posting for keywords to ensure that your CV reflects what they are looking for. This keyword match is especially important when applying to larger organizations where human resource managers perform preliminary reviews of CV's to determine eligibility and will eliminate candidates that don't reflect their requirements.
Do Your Research
It is essential to know what the going pay and benefits are for the job you want in order to ensure that you are getting a fair offer. To accomplish this try researching similar job postings and see what they are offering as well as talking to other NP's already working in the industry.
Research the organization to ensure that the culture and expectations will be a good fit. This can help you from wasting your time with jobs that don't meet your needs when it comes to practice settings, expectations or scheduling.
Utilize resources like PracticeMatch.com that have established relationships with a wide variety of employers and organizations to help locate and communicate available job opportunities to you with easy-to-use job search tools and tips.
For more information and valuable career resources please:

Create a Profile Browse Our Job Board Attend a Career Fair