Physician Recruitment
Tips & Strategies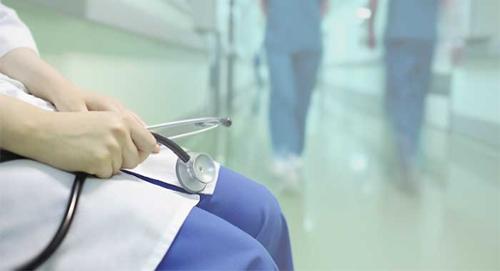 The Physician recruitment process is often challenging and fraught with obstacles. Some of these obstacles can be avoided by using tools like a recruitment process chart to help establish timelines and standards, while eliminating costly mistakes.‌ If you are interested in streamlining your physician recruitment process, consider following these tips to help create a chart that works for any organization.
Steps to Take Prior to Physician Candidate Contact
Finalize the Job Description – It is essential to delineate exactly what compensation package and associated duties your position will entail before you contact potential Physician candidates. This way you will be ready to field questions and establish timelines to help ensure you are contacting only the most qualified physicians for the position.
Research Your Target Hire – Ask yourself: What would the ideal Physician candidate for this position look like? Use these characteristics to establish the types of Physicians to target in your search. Research what these Physicians are looking for in a job to ensure you are creating an attractive and competitive incentive package.
Promote the Position – Create a template that outlines where you will advertise for the position i.e. job boards, medical journals, meetings, medical conferences, Residency programs, your organization's site. It is important to track the schedule of these efforts to ensure that you are reaching out to qualified Physician candidates within the right window to fill the position.
Create a Welcome Packet – Create a handout for Physician candidates that outlines important information about the community (housing/schools/recreation), organization and the department they will be working with.
Contacting Physician Candidates
Establish a Contact Timeline – It is critical to ensure timely contact with any interested Physician candidates. Record your target response times for initial inquiries and maintaining contact with ongoing candidates. This benchmark will help ensure that your team is on the same page and aware of the expected standard.
Set Interview Procedures – Whether it be via phone, virtual or in person, establish a standard format for how interviews with Physician candidates will be conducted and the information recorded. Having an SOP for interviews helps to standardize information for candidate comparison and promotes consistency while also creating a quick reference for candidate likes/dislikes.
Hosting the Physician Candidate's Visit
Prepare Logistics – Create a checklist for setting up hotels, air travel, airport transportation and dinner reservations with relevant staff members who may be dining with the Physician candidate during the visit. This checklist will help ensure that nothing is overlooked when things get busy.
Plan an Itinerary – Create an itinerary for the Physician candidate's visit to include these points:
Who will they meet? List any relevant clinical or administrative staff who will meet with the candidate to provide information and answer questions.
Where are they going? List which areas they will visit i.e. Hospital/clinics, facility tours, admin offices
Who will act as an escort for the Physician candidate visit? Plan to have someone knowledgeable about the organization and the community to help address any questions about the organization, community, schools, or local recreation.
Will the candidate's family be invited? If they are expected to be present, suggest alternative activities that may be available in the area. Consider contacting a local real estate agent to act as a community contact for family members.
Promptly Follow Up After the Visit – Ensure that any questions have been answered and gauge their interest levels in the opportunity. It is also helpful to solicit feedback so that you may address any outstanding issues.
The Physician recruitment process can be lengthy, but following this chart will simplify your responsibilities and make it easy to successfully identify qualified Physician candidates and support them throughout the hiring process.
What Our Clients Are Saying