Physician Recruitment
Tips & Strategies
We know that recruiting candidates in any field can be a challenge, and we're here to help! We've put together a list of five characteristics that every recruiter should have. There are likely more than the five on this list, but these are the most foundational characteristics we believe every recruiter should possess.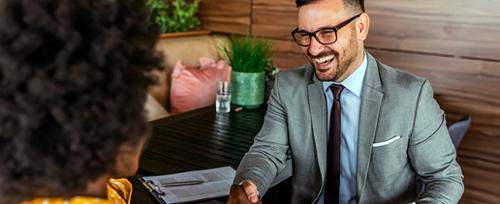 Passion
If you're not interested in the work you're doing, then you're less likely to have the drive that is necessary to accomplish your goals. The goals you want to accomplish could be career-related, company-related, or personal goals that you have set for yourself. Regardless, being passionate about the work you do is important. It stimulates motivation and drive.
Adaptivity
As a recruiter, you'll need to think fast. Things can change at any given moment, and it's important that you are on your toes, ready to juggle whatever comes your way. Processes in the recruiting industry are constantly changing, and you must be ready to learn at all times. It is important that you are flexible in this career, as nothing will stay the same for long.
Patience
After all, they do say that patience is a virtue. Things take time and practice. If you're new to the world of recruitment, you may not be used to the amount of time it takes for things to happen. A typical job search takes anywhere from two to six months, and that means it could take you that long to find the perfect candidate. No matter how quickly a position needs to be filled, it's worth it to go the extra mile to find the person your company is looking for.
Endurance
This one goes hand in hand with patience. You'll need endurance to get through the long process. The endurance is what will keep you motivated throughout the recruitment process. It is important that you stay positive and keep moving even when the task seems daunting. In addition, recruiting can be repetitive. You find the perfect candidate, you reach out, dialogue is exchanged, they apply, and then it goes on from there.
Confidence
Without confidence in both yourself and in others, it will be difficult for you to complete your recruiting process. You need to be confident that you will find the perfect fit for your company, regardless of how long it takes. You also have to be confident in yourself – the more confident you are when you speak, the more certain you seem about the information you are sharing. You will come off as trustworthy to whoever you are speaking with.
We love hearing from you, so if there is anything you'd like to tell us about recruiting, let us know! You can reach us at information@practicematch.com with anything you'd like to share.
What Our Clients Are Saying