Physician Job Search: Tips and Advice
Networking is an essential component of any successful job hunt. The ability to connect with the right people and sell yourself is crucial when you are looking for new opportunities.‌ Here are some techniques to try next time you are networking to ensure success.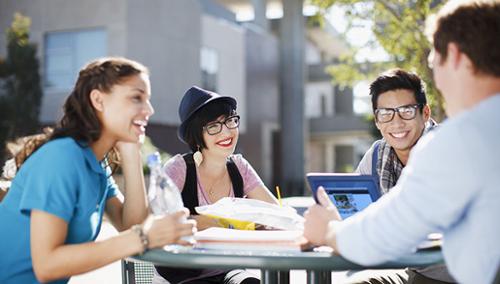 1. Have an Elevator Pitch
An elevator pitch is a quick statement about yourself that provides your target with a summary of your background and what you can bring to an organization.
For example: Imagine you see the hospital CEO across the room. Create and rehearse what you would walk over and say to him to make the best impression while expressing your interest in their organization. Imagine you have 2 minutes or less to speak and you have not been formally introduced.
Executives and hiring managers don't have a lot of free time and are frequently approached so it is important to be succinct and engaging. An elevator pitch is also effective if you plan to cold call or email parties to express your interests.
2. Explore New Opportunities to Expand Your Network
Professional networking events are great place to meet likeminded networkers. Some popular events that are likely to yield results when networking include: local or state medical groups or specialty societies, alumni events, CME activities, or medical conferences.
3. Head Off the Beaten Path
A surprising amount of opportunities come from second-generation acquaintances. For example, the guy on your soccer team who knows a Physician that's looking for a partner. Think about joining local clubs or participating in social activities to expand your network. Is there a recreational sports team or cooking class you are interested in, maybe a photography or volunteer group you would like to join? The more people you meet, the more opportunities you have to gain useful information while also having fun. Websites like Meetup.com are a good resource for those looking for local opportunities to network both professionally and socially.
4. Ensure Your Contact Information is at the Ready
Whether you are at a networking event or bumping into a prospective contact, it is essential to have your contact information readily available. The easiest thing is to have a business card ready to hand out. This eliminates the need for paper, pens, or programming the phone.
5. Practice
Everything gets better with practice, networking is no different. Whether you are working on your elevator pitch or answers to commonly asked questions, practice makes perfect. Make goal-setting part of your practice. Consider setting goals like:
The number of meetings a month you will attend.
The number of new people you will introduce yourself to in a week.
Establishing contact with a certain number of executive-level contacts per month.
Other important networking considerations include:
Using open, approachable body language- avoid crossing your arms or sitting down when everyone else is standing.
Maximizing your time by introducing yourself to multiple people instead of lingering with those you already know. Try instead to make new contacts.
For more information and valuable career resources please:

Browse Our Job Board Create a Profile Register for a Career Fair Build Your CV