Physician Job Search: Tips and Advice
Are you trying to decide what specialty to pursue? Trying to choose where to settle down when you make your career move? Whatever the case is, we've got you covered. We've put together a list of the most popular specialties in the Chicago area. The list is based on the most-viewed specialties, and in this list, you can also find a general description of each specialty, including job duties.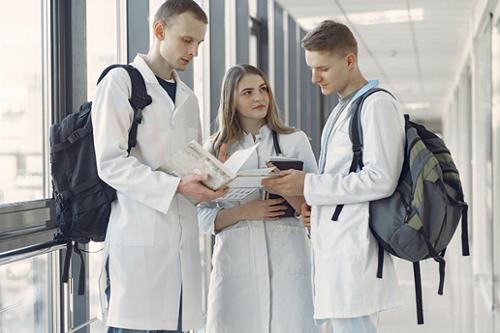 Obstetrics and Gynecology As a physician working in the Obstetrics and Gynecology field, you will be caring for female patients. This includes performing routine check-ups, as well as providing medical support to pregnant women. In addition, you will be assessing symptoms to then diagnose and monitor illnesses and diseases.
Psychiatry
While practicing medicine in the Psychiatry field, you will be assessing patients and diagnosing conditions based on their symptoms, medical history and other relevant factors. Following diagnosis, you will administer treatment and monitor patients from there.
Neurology
If you find yourself in practicing Neurology, you will be specializing in the brain, nerves, and spinal cord, as well as treating diseases related to these organs. You will also conduct research on the brain, nerves, and spinal cord to add knowledge to the medical community. Because Neurology is a very time-sensitive specialty, you will need to act meticulously but also swiftly.
Physical Medicine and Rehab
In the Physical Medicine and Rehabilitation field, you will be working with patients whose conditions require physical therapy or rehabilitation. You will be examining patients to assess their movements, strength, thinking, and communication abilities. Following examination, you will create a treatment plan and manage care for each patient.
Urology
While practicing medicine in the Urology field, you will work with patients who have disorders of the genitourinary organs and tracts. Your job will mostly consist of examining, diagnosing, and treating patients' conditions, as well as assessing and reviewing health histories. This includes interpreting diagnostic tests and using specialized equipment such as x-rays, fluoroscopes, and catheters.
Internal Medicine – Pediatrics
During your career in Pediatric Internal Medicine, you will be tending to patients throughout their life span. You will draw from the knowledge and skills of pediatricians and internists to enhance flexibility throughout your career. This will aid you in following many paths over time.


There you have it – the most-viewed specialties with programs in and around the Chicago area. Feel free to reach out to us at information@practicematch.com if there is anything you would like to share with us. We love hearing from you, whether it's about your residency, your fellowship, or the experiences you've had so far throughout your time practicing medicine!
References:
For more information and valuable career resources please:

Browse Our Job Board Create a Profile Register for a Career Fair Build Your CV