Physician Job Search: Tips and Advice
Physician recruitment isn't a course they teach you in medical school or residency, it's often a process physicians learn as they go. This can lead to the spread of misinformation about how recruitment works or what to expect from the process. Do not take one person's experience as absolute truth, but as what to be leery of.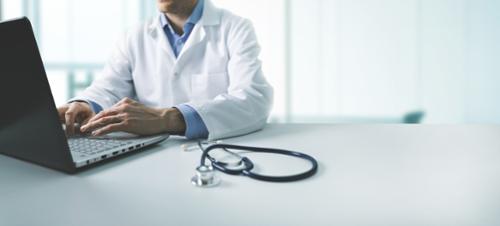 In-House Recruiters are your friend!
In-house recruiters are trying to fill positions within their organization so they may reach out via phone or email to gauge your interest or to provide you with more information. You may feel like a recruiter continuously reaches out to you, but this isn't to be a nuisance, they are reaching out to find out your interest in the organization or opportunity itself and to ensure that if your questions are answered. Some physicians choose to ignore these contact attempts and hope they'll disappear, but the easiest solution is, to be honest with the recruiter. If you are not interested thank them for thinking of you for the position but you are not interested at this time. If you are not comfortable with telling someone over the phone, you can always email! Do not respond to the recruiter with derogative messages or threats if you aren't interested! There are two main reasons for this, the first is that acquisitions and mergers happen, and second, recruiters often network and will ask around about a candidate. So try to be as professional as possible with your response so you don't burn a bridge you may need in the future!
Recruiters run searches on candidates.
Physician recruiters are responsible for finding and acquiring physicians that will be the right fit for the practice and a good representation of the company and its values. A quick internet search can provide a look into publications, pictures, social media posts, and other information that will give a fuller view of a candidate's accomplishments and professional background. During the search, recruiters want to ensure that a candidate does not have malpractice suits or any public patient/practice issues. Recruiters may also reach out to faculty and staff that have worked with the candidate to get more information on how the candidate works with others and communicates.
Recruitment processes are similar, but not the same for organizations.
The physician recruitment process can be a mystery to residents and fellows starting their job search, so the natural response is to ask colleagues about their physician recruitment experience. One critical item to remember is every recruitment experience, even within an organization, can differ from one candidate to another. Processes may vary due to the need for the specialty, geographic area, number of applicants, or job responsibilities so be mindful of those disparities. If you have questions, ask the recruiter directly! In-house recruiters are there to answer questions, so don't be afraid to ask!
Want more job tips? Check out our physician articles.
For more information and valuable career resources please:

Browse Our Job Board Create a Profile Register for a Career Fair Build Your CV