Physician Job Search: Tips and Advice
Searching for the right physician opportunity can feel like looking for a needle in a haystack if your job preferences are yielding few results. It cannot always be helped because every healthcare organization is not hiring for every specialty at every location, but if jobs seem to be plentiful for your peers and not you, it may be your job search strategy. Luckily, there are a few ways to slightly tweak your search to yield different results.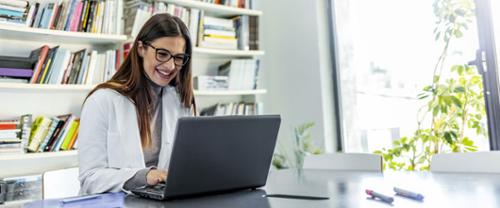 Expand your geographic preferences. Sometimes it's as simple as expanding your geographic radius, looking at different cities or towns, or different states. Depending on your specialty and if you are looking for a metropolitan or rural area, you may need to take a moment to decide the maximum commute time or distance you are comfortable with. If you're open to relocating to a new city or state this gives you more flexibility and options because you are not limiting yourself to one area. Have a conversation with your spouse, family, friends, or colleagues to discuss the logistics of your potential move or longer commute to ensure that it will be a good fit for your personal life as well.


Adjust your search preferences. If your job requirement list is lengthy or has unreasonable requests, it can severely hinder your job search results. Take a moment to list out all your preferences and order them at the level of importance for your decision-making. Figure out what items are not a deal-breaker for a position, and what you want to focus on (i.e. loan repayment, relocation stipends). As you go through your search you can slowly eliminate items from your list that are not crucial to yield more search results.


Look somewhere new. If you are only using one website or job board for your job search, you are limiting yourself and missing potential opportunities. Try executing your search on a different job board or explore different employers in a city or a state. Go straight to the source and check out hospital websites to see what open positions they have! If you feel like you've exhausted website options, try connecting with physician recruiters or key faculty and staff through LinkedIn or other professional social media platforms. Having the right connection can open the door to new opportunities!
As you continue your search, remember to stay optimistic! Looking for more job search assistance? Check out our Physician Articles.
Hayley Woszczynski - Physician & Program Relations Manager. You can stay connected with me on LinkedIn for all of the latest PracticeMatch articles and upcoming events.
For more information and valuable career resources please:

Browse Our Job Board Create a Profile Register for a Career Fair Build Your CV