Physician Job Search: Tips and Advice
With so many apps available, and new ones popping up each day, it's impossible to keep up with which of are the best mobile tools in the market. Regardless of whether you're an Apple or Android user, we've separated the wheat from the chaff to present five must-have apps for physicians.
Human Dx 
is the mobile interface for the Human Diagnosis Project, an ambitious, open-source international effort to map any health problem to the vast range of human diagnoses. With this free app, physicians and medical students can access the collective insights of colleagues and the medical community on complex clinical cases. Solve other users' cases in order to test and build your clinical skills, or contribute cases of your own. The app's user interface is well constructed, making participating in the Human Diagnosis Project fast and easy. Human Dx was named an Editor's Pick, with a 5-star rating, by MDLinx's Mobile App Center.
 Download Human Dx at: iTunes
mobilePDR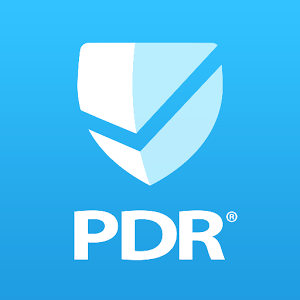 is among the best of the many apps available that put drug information at your fingertips. For one, it embodies all the comprehensiveness, attention to detail, and dependability of the Physician's Desk Reference®. Also, its drug information is extremely thorough yet presented in a user-friendly way. One of its best features is that it allows you to select multiple drugs for a given indication and then compare them side by side, swiping from one drug to the next to see their similarities and differences in every detail. The app is free and the account setup is easy. If you consult only one drug reference on your mobile device, this one is an excellent choice. MDLinx's Mobile App Center says it's "highly recommended."
 Download mobilePDR from iTunes or Google Play
Calculate by QxMD 
is free, easy to use, well organized, and delivers exactly what it promises - more than 150 of the most useful risk calculators, scores, and other decision-support tools. The calculators are grouped by medical specialty, and the app automatically adapts to your clinical practice. It's an invaluable reference for clinicians, nurses, residents, and medical students. A 5-star "must have," says MDLinx's Mobile App Center.
 Download Calculate by QxMD from iTunes and Google Play
MDLinxCME powered by RealCME 
is the app you're looking for if you want to fulfill your continuing medical education (CME/CE) requirements while you're on the go. This free app offers a wide variety of interactive CME across numerous specialty topics, with new ones frequently added. Activities are accredited by AMA, ACPE, ANCC, AANP, and others. You can start an activity on your mobile device and finish it later on your laptop. The app automatically tracks your completed credits in your personal CME toolset, and your certificates are emailed directly to you. (Disclaimer: MDLinx and PracticeMatch are owned by the same parent company.)
Download MDLinxCME powered by RealCME from iTunes and Google Play
PracticeMatch For Physicians 
is an easy, efficient, and free app to search and apply for thousands of jobs posted at medical facilities across the country. (If you're reading this article now, you already know about the PracticeMatch website — now you know about the app, too. They're both synced together so you can seamlessly switch from one to the other.) Search for positions based on your specialty and desired location, then apply right away, save it for later, or share it with a colleague. New update: Use your phone or tablet to record and upload a short video to let employers learn more about you.
 Download PracticeMatch For Physicians from iTunes or Google Play
References:
AAMC's Careers in Medicine site offers career advice and self–assessments for medical students and others to help them identify their practice setting, residency, specialty, and values
For more information and valuable career resources please:

Browse Our Job Board Create a Profile Register for a Career Fair Build Your CV