Physician Job Search: Tips and Advice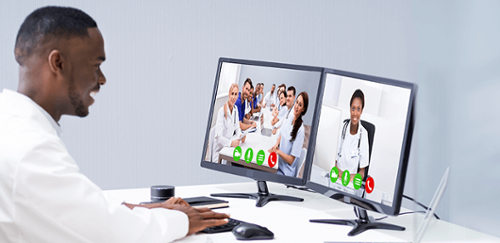 The Association of American Medical Colleges has suggested that during the pandemic, medical students avoid participating in direct care clerkships due to PPE shortages, viral transmission risks, and testing availability issues1. While most classes can easily transition to an online format, clerkships are a breed apart in that they involve a direct-patient care element that an online format cannot fully satisfy. While it is hard to say how long this crisis may last, it is important to prepare yourself for the possibility of clerkship cancellation due to the continued spread of the virus.
Rescheduling of Rotations to 2021- Many universities are having to reschedule clerkships due to the virus to maintain the safety of their students. While it is hard to say how long these restrictions may continue or whether they will be affected due to a second wave of the virus, many are planning for a push into next year.
A More Flexible Curriculum- A well-trained Physician must have a firm grasp of key concepts to practice proficiently. To ensure that these concepts are covered, many programs are adapting their curricula and utilizing a variety of unique educational modalities to meet their student's needs.
Modified Virtual Clerkships- Thanks to technology, you can now be at the hospital without ever leaving your living room. These virtual clerkships can be comprised of a variety of learning options like:
Case-Based Learning- Case-based learning is playing an important role when it comes to providing students with much needed clinical knowledge when they are not allowed on the floor. These online group reviews of real patient cases and relevant discussions of diagnosis, treatment and patient disposition can help bridge the gap when clerkships are not possible.
Telemedicine Visits- This emerging technology has been pushed into the spotlight thanks to the COVID crisis. Whether it be an independent visit or one sitting in with a Physician mentor, these encounters can help secure essential patient skills when physical contact is not possible.
Online attendance of case conferences and hospital rounds may also be on the agenda for some programs looking to provide alternative educational experiences. By virtually following a hospital-based team through real-time case reviews and rounding, students can get a feel for the real thing while enhancing their clerkship experience.
Internet-based patient simulations can also provide students with a safe and effective way to practice real world patient care scenarios, while avoiding direct patient contact.
For more information and valuable career resources please:

Browse Our Job Board Create a Profile Register for a Career Fair Build Your CV