Physician Job Search: Tips and Advice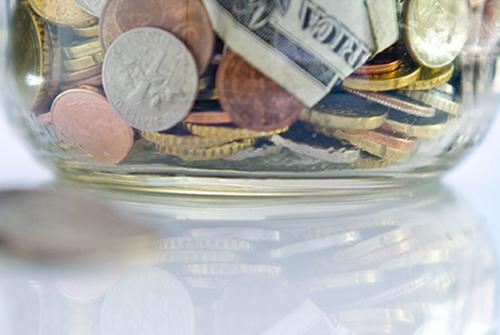 If you are a Physician seeking a new employment opportunity, it's important to keep up to date regarding compensation trends. One trend that continues to expand for Physicians in a positive direction is signing bonuses.‌ These bonuses can add a notable increase in your income so it's important to know what you should be getting in a competitive offer.
It's no secret that Physicians are in-demand and that employers are increasing utilizing benefits like signing bonuses to attract them to their organizations. According to the results of The Medicus Firm's 2019 Physician Placement Summary, 82% of Physicians reported being offered a signing bonus. This is good news for Physicians, as these bonuses have been steadily rising with offers over $50,000 increasing by nearly 7%.
Signing Bonuses by the Numbers*
Signing bonus ranges can vary considerably based on the specialty, location and the difficulty involved with filling the vacancy. Physicians can expect anywhere from $2,500 to $150,000 when it comes to bonuses, with average bonuses totaling close to $33,000.
The Upper Echelon: Approximately 3% of Physicians reported being offered top-level signing bonuses of $100,000 or more.
Mid-Range Offers: Around 72% of Physicians endorse bonuses that lie between $20,000 and $99,000. This range represents a more realistic scope of what to expect when negotiating, as 23% report offers between $50-$99,000 and another 33% report offers of bonuses that fell between $25,000 and $49,000. The Lower End of the Spectrum: Not all bonuses can break the bank, but they can be still noteworthy. Close to a quarter of Physicians on the job hunt report bonus offers of $20,000 or less.
Important Considerations Regarding Signing Bonuses:
While high-end signing bonuses may be attractive, be sure to ask yourself what you may be missing out on when you accept them. Evaluate whether it may be to your advantage to negotiate instead for an increase in annual pay, that with time can be more beneficial.
Another important consideration involves associated bonus stipulations that may affect your employment options. Be sure to investigate if there are any time restrictions or practice requirements associated with the bonus, as it's important to remember you rarely get anything for free.

The more specialized your practice is, the more generous bonuses generally are so be knowledgeable of what your colleagues are being offered. This knowledge also gives you insight into how your prospective employer values not only obtaining, but also retaining Physicians.
References:
For more information and valuable career resources please:

Browse Our Job Board Create a Profile Register for a Career Fair Build Your CV