Physician Job Search: Tips and Advice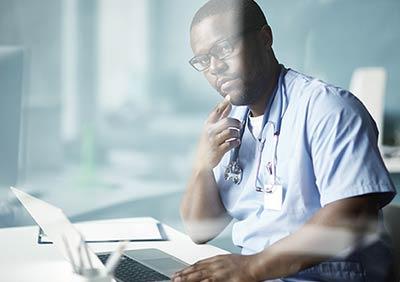 Who doesn't want to find their perfect practice opportunity? As Gesensway writes in her Today's Hospitalist article Leaving so soon?, "as many as 70% of physicians across all specialties change jobs within their first two years".‌ This is costly from both a professional and personal perspective. Although physicians leave for a variety of reasons, the one most easily addressed is that of unfulfilled expectations. In our experience, when physicians take the time to define what they desire in a practice opportunity, understand their personal trade-off scale, and systematically compare offers, they are less likely to make such a costly mistake.
Determine your ideal practice opportunity by examining your objectives, values, and goals:
Objectives: Your objectives should be the right direction in an aspect of your life, including self, family, friends, career, and anything else you consider extremely important in your life.
Values: Values such as personal integrity, fairness, and honesty guide how you will move toward your objectives. Think seriously about your values for a moment and rank them as they apply to your life. It is okay to not check every one as high - people are different and are guided by different values. Remember, no one needs to see this but you.
Personal and Professional Goals: Goals are specific steps you make for yourself to reach your objectives. For example,"My objective is to be a good parent. My goal is to spend as much time with my kids as I do at work." Goals, therefore, are marks for achievement we set for ourselves on the way to meeting our objective. Take a moment to think about your personal and professional goals, being sure that they are consistent with the objectives and values you have set for yourself.
For more information and valuable career resources please:

Browse Our Job Board Create a Profile Register for a Career Fair Build Your CV