Physician Job Search: Tips and Advice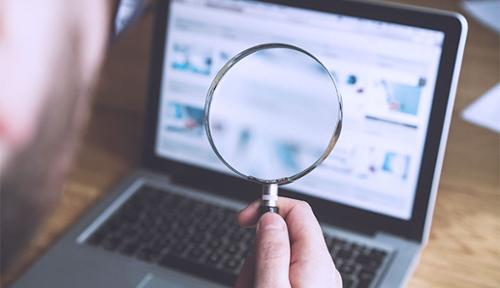 Searching for physician opportunities can become overwhelming for residents and fellows when they receive hundreds of job matches from their search. The key to effective job searching is to search strategically.‌ Searching strategically can prevent you from wasting time and energy that can be used for other activities. Before you start your job search, there are a few things you want to do.
The first thing you need to do is narrow down what you want in your job. Think about the job type, geographic area, and other essential job preferences you'd like in your physician job. Once you have these items narrowed down, you should also consider if there are any deal-breakers for an opportunity. This list should be items that are the reason you would not take a physician job, not things that you would like but do not need. This will help you recognize what you want and need in an opportunity.
Once you know what you are looking for in the opportunity, the next step is to start your search. When you search for physician opportunities, one thing to be aware of is the vaguer you are in an internet search he more results you will get back. Unless you have an excessive amount of free time, this is not going to be the most effective way to search. Instead, try to find physician-specific job boards because that will help eliminate non-physician jobs from your results. These websites will also have physician job specific filters. Filling out job search filters may seem tedious, but this will save you time in the end when you are viewing the opportunities. Instead of reading through dozens of opportunities that do not match what you are looking for, you can spend time focusing on the ones that do.
As you read through opportunities, determine which one(s) you'd like to apply to. If you are not ready to apply at that time, save the job posting to your favorites in your tabs, or create a word document that you can keep all links. Some job search sites like PracticeMatch even allow you to save the opportunities you're interested in your profile. You want to make sure that you are keeping the links to jobs, so you do not forget which site you found the job on, nor will you have to search through the listings to find the opportunity again.
During your initial search, focus on just those physician opportunities that match your preferences. If you are looking at opportunities and essential information is missing, or you have questions about the job, try to reach out to the recruiter on that opportunity. Not every job posting on the internet will have a recruiter's name or contact information. Still, you can reach out to the organization's recruitment department to ask your questions there. If you cannot find any recruiter contact information on their website, try reaching out to their "Contact Us" section and be specific about the opportunity you are inquiring about.
Once you have found a few opportunities that interest you, the next step is for you to start preparing your CV, getting together any references/reference letters, and prepare any other essential documents needed for applying. You want to apply to a few opportunities at the same time because this will help you set up interviews around the same time and help you out down the road when you are trying to decide which opportunity to take.
Looking for more career path information? Download your copy of the PracticePath Physician Guidebook.
Hayley Woszczynski - Physician & Program Relations Manager. You can stay connected with me on LinkedIn for all of the latest PracticeMatch articles and upcoming events.
For more information and valuable career resources please:

Browse Our Job Board Create a Profile Register for a Career Fair Build Your CV