Physician Job Search: Tips and Advice
Internal Medicine is a challenging and rewarding medical specialty practiced by an ever-increasing number of Physicians each year. There are over 285,000 currently certified General Internal Medicine (IM) Physicians that are part of an even larger community of IM specialists.‌ While there are many Internal Medicine board certifications to choose from, below are the most popular board certification specialties Internal Medicine Physicians are pursuing today.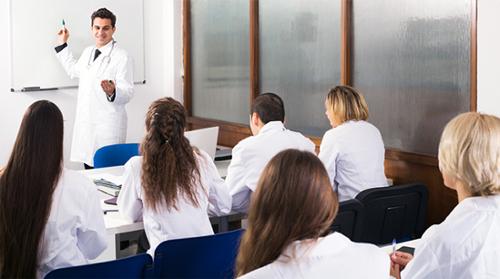 Cardiovascular Disease Board Certifications
Cardiovascular disease is a leading cause of mortality in America. Due to the increasing prevalence and disease significance over 32,000 Internal Medicine Physicians have chosen internal medicine board certifications in this specialty. This specialty is also the most popular IM Board certification for Non-U.S. Physicians, with over 700 choosing to provide specialized cardiovascular care to patients in need.
Gastroenterology Board Certifications
Caring for patients with gastrointestinal illnesses is a popular calling for many IM Physicians. Over 17,000 Physicians are certified to practice in this specialty.
Pulmonary Medicine Board Certifications
The effects of smoking and pulmonary disease help drive this specialty's ever-increasing patient population. Currently, over 17,000 physicians have internal medicine board certifications in Pulmonary Medicine and that number continues to increase every year. Pulmonary Medicine is also the second most popular IM discipline for Non-U.S. Physicians with over 400 selecting Pulmonary Medicine as their specialty of choice.
Medical Oncology Board Certifications
This rewarding and rapidly evolving area of medicine is a big draw for over 16,000 IM Physicians wanting to provide care for cancer sufferers. It is also the third most popular Internal Medicine Board Certification of choice for Non-U.S. IM Physicians, with over 300 holding certification.
Critical Care Medicine Board Certifications
Critical Care Medicine is a popular internal medicine certification for Physicians looking to provide care for our nation's critically ill. Over 15,000 IM Physicians call this hospital-based specialty their certification of choice. This certification is frequently obtained in tandem with Pulmonary Medicine making it a top combination certification.
Nephrology Board Certifications
Diabetes and Hypertension have made renal disease an increasingly prevalent medical condition in America today. This has created an increased demand for Nephrologists. While many are still needed, there are currently over 12,000 Nephrology Physicians with internal medicine board certifications in this sub-specialty practicing in America today.
Countries with the Highest Number of IM Board Certified Physicians
American Internal Medicine Physicians aren't the only Physicians seeking board certification specialties in internal medicine. MD's from around the world are pursuing specialized credentials in a variety of disciplines.
Canada- Canadian Physicians account for the highest number of foreign board-certified IM Physicians with over 500 obtaining certifications in a variety of disciplines.
Saudi Arabia- Middle Eastern Physicians account for the second highest number of American IM Board-certified Physicians, with over 500 holding a variety of internal medicine board certifications.

Thailand- This far eastern country has over 300 American certified IM Physicians working in a wide range of board certification specialties.
For more information and valuable career resources please:

Browse Our Job Board Create a Profile Register for a Career Fair Build Your CV