Physician Job Search: Tips and Advice
As a resident physician, you will eventually have the task of finding the right opportunity post training. During your search, you will be recruited by different organizations and hospitals that are looking for physicians like you.‌ Here are some frequently asked questions that residents have during the recruitment process: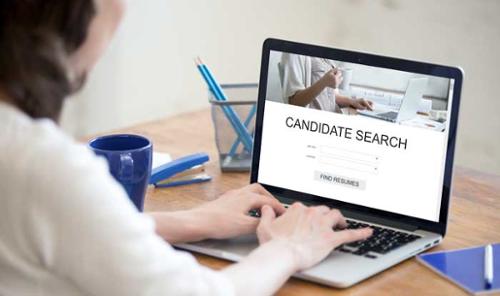 Is there a difference between in-house recruiters and other types of recruiters?
Yes. In-house recruiters are focused solely on recruiting for the organization/hospital they are employed at. This means that if Hospital A is seeking a physician, they are only seeking a physician for Hospital A. Other recruiters, like search firms, can be searching for a physician for Hospital A, Hospital B, and Hospital C. This means that if you are working with an in-house recruiter, they will only have information about their organization's open opportunities.
When should I start looking for an opportunity?
You should start looking for opportunities about a year and a half prior to your desired start date. This is to make sure that you have plenty of time to search for the right opportunity, schedule interviews, negotiate your contract, and finish items like credentialing prior to your start date. You do not want to rush these items because it may lead to an opportunity that you dislike or could push back your start date.
Where do I look for opportunities?
There are multiple avenues to utilize while searching for opportunities. You can search through job boards to see lists of multiple opportunities with different organizations based on your preferences. You can search a specific organization's website to see their current open opportunities. If you are attending a specialty conference, you can walk around the Exhibit Hall to speak with different organizations about their open opportunities. You can also search at Career Fairs. Career Fairs are a low-pressure way to speak with multiple organizations in a short amount of time.
How do I find an opportunity that offers visa sponsorships?
On the PracticeMatch Job Board, you can use the filter function to view opportunities that sponsor visas. On job postings from an organization's website, you may have to do a little digging to find out if they offer sponsorship. At conferences or career fairs, you will be able to ask the recruiter directly. Keep in mind that visa sponsorship can vary from specialty to specialty at an organization.
How long does the interview process take?
The interview process can vary from position to position. Be prepared for it to take a few months if there are issues with scheduling site visits and interviews, or with contract negotiation. It is much better to be signed and ready to start working before your desired start date instead of waiting and then having the date pushed back.
What is a non-compete clause?
A non-compete clause is a clause put in a contract or a separate document that states that you as an employee will not work within a certain area or radius for a specified amount of time. This is to ensure that you do not leave the organization to work down the street at a competing organization. As you are negotiating your contract, pay special attention to the language of the non-compete clause to make sure that you will not set yourself up to be unable to work in that area if you leave.
Hayley Woszczynski - Physician & Program Relations Manager. You can stay connected with me on LinkedIn for all of the latest PracticeMatch articles and upcoming events.
For more information and valuable career resources please:

Browse Our Job Board Create a Profile Register for a Career Fair Build Your CV