Physician Job Search: Tips and Advice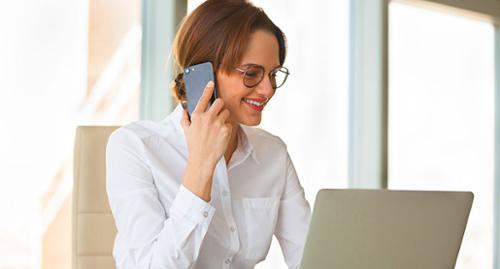 Physicians, like other job seekers, must go through the process of interviewing for opportunities. As you are applying to opportunities that is when your recruitment process with the organization(s) begins.‌ Once you have applied to an opportunity, a physician recruiter or someone from HR will start to screen you to make sure that you are actually a physician and that you are qualified for the position you have applied to.
Once recruitment for a position has started, items like your CV start to be reviewed to determine if you are the right candidate for the position. One section on your CV that many organizations pay special attention to is your work history. If you are not locum tenens physician but have many opportunities in a short amount of time this can be a red flag to the recruiter. Hospitals and healthcare organizations are looking for long-term physicians who will stay with the organization and not leave after a year or two. If your CV looks like this keep in mind that during the phone screening or interview you will most likely be asked about this.
You should also make sure that all information on your CV, cover letter, or application are correct. If the information you fill out does not match across multiple forms, this will be a red flag to the recruiter and organization. It may be an honest mistake of submitting an out of date CV, but this can put doubts into the organization if you are being honest. Make sure that you are truthful on all documents because just like a physician charting patients, many recruiters and organizations utilize an applicant tracking system to see where candidates are at in their recruitment and to keep notes on candidates. It will be noted if you have been untruthful about your credentials or any pertinent information. As healthcare organizations acquire each other in the future, this can have you blacklisted from hospitals that you would like to work at.
Once you have gotten past the initial application process, for most organizations a phone screening is next. If you consistently reschedule or cancel calls with the interviewer this will be a red flag to the organization. If you cannot carve time out of your schedule for the call, will you be able to make future interviews, or will you miss those as well? Interviews are a huge time commitment from both the organization and the interviewee so they do not want to waste time on a candidate who will not even show up.
During the interview itself, you will most likely be asked about your current employer or program, and past employers. If you are leaving your current position, no matter what the reason, during the interview do not speak poorly of your current or past employer/program. It may seem like you are justifying why you are leaving, but it can also make you seem like a risk. If you are not happy at the position you are applying for, what will you say about the organization to others? Answer the question as professionally as possible without listing out why you dislike the staff, organization, or anything else with the organization.
Looking for more interview tips? Check out the PracticeMatch Career Resources!
For more information and valuable career resources please:

Browse Our Job Board Create a Profile Register for a Career Fair Build Your CV