Physician Job Search: Tips and Advice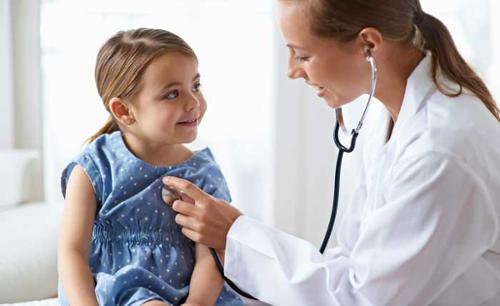 Many fulfilling careers in medicine share a common factor, that is job satisfaction. Dissatisfaction on the other hand can lead to issues with the quality of work, relationships, and career longevity. This makes choosing the right medical specialty for your Medical Residency a vital decision. While 70% of Physicians report feeling satisfied with their medical career, there are some specialties that rate higher in job satisfaction than others *.
Medical Specialties with the Most Satisfied Physicians:
Research out of UCD Medical Center evaluating Physician Career Satisfaction Across Specialties helps provide some interesting insights into which specialties Physicians report as most satisfying to work in as well as factors affecting these levels. The top 4 medical specialties that Physicians reported the highest job satisfaction levels were:'
Geriatrics Caring for the older set appears to be quite satisfying, as it topped the list for reported levels of job satisfaction amongst Physicians. This is great news for Physicians looking for job ample opportunities as Baby Boomers advance in age and will require more Geriatric providers for their care. According to Salary.com, Geriatric Physicians can expect to make an average salary of $196,090 annually.


Neonatal-Perinatal Medicine. Physicians providing care to newborns appear to be some of the happiest in medicine. These Physicians are also well compensated for the long hours spent working in the hospital, with Pediatric Neonatologists making $120 an hour according to Salary.com.


Dermatology This specialty is well-known for being Physician lifestyle friendly with exceptional satisfaction levels thanks to great hours and a focused practice scope. Dermatologists working today can expect to make $339,609 annually 2.


Pediatrics Working with children can be rewarding and satisfying for Physicians that make it their specialty-of-choice. These Physicians can expect to earn around $198,343 annually 2.
Positively Influencing Factors for Satisfaction
There are multiple factors that can influence whether or not a job feels satisfying. Variables like Income, Physician age, and practice location were all found to positively influence whether many Physicians felt satisfied or not in their specialty.
Income: Not too surprisingly, compensation appears to play a significant role in satisfaction levels for Physicians. Earnings totaling around $250,000-299,000 annually seem to be the sweet spot in regard to maximal satisfaction levels *.
Age: Physicians practicing on either end of the age bell curve report highest satisfaction levels. Less than 35 years old and 65 to 74-year-old Physicians reported the highest satisfaction levels *.
Practice Location: The country doctor may actually be the happier doctor. Rural Physicians were most likely to report being satisfied versus colleagues practicing in larger cities and urban areas *.
References:
*. Leigh JP, Kravitz RL, Schembri M, Samuels SJ, Mobley S. Physician Career Satisfaction Across Specialties. Arch Intern Med. 2002;162(14):1577–1584. doi:10.1001/archinte.162.14.1577.2. Salary.com Physician Salaries. Accessed on July 19, 2019.
For more information and valuable career resources please:

Browse Our Job Board Create a Profile Register for a Career Fair Build Your CV