Physician Job Search: Tips and Advice
With an estimated 50% or more of physicians leaving their first jobs within two years, it's clear that there's a disconnect between the job doctors think they're accepting and the reality of what the job entails. Or, perhaps the job that physicians think they want is not the best option long-term. Fortunately, there are a few solid indicators that will help you determine whether you're a good long-term match for the clinical practice you're considering.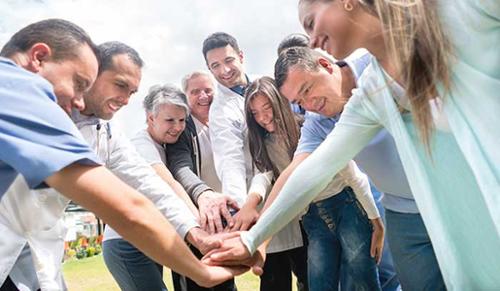 Income Should not be Your Only Driver:
Most residents put income at the top of their list of priorities when comparing various opportunities, when there are other factors that are more likely to shape their experience on the job. In addition, doctors who pursue the highest possible salary often discover that the pressure to perform is not a good fit for their desired lifestyle. Why? Because many times these types of practices come with strenuous performance measures that may be good for the overall organization, but stressful for newer, less experienced physicians.
Culture and Treatment Philosophies:
When physicians determine that a healthcare facility's culture is not a good fit for them, what they're typically trying to convey is that the work expectations are not in line with the level of effort they were expecting to put forth. To be specific, hospital "A" may require you to sign a full-time contract to work 12 shifts. This is the requirement for contribution only to find out that the cultural expectation for the physician is to cover over and above the set required shifts as needed. Hospital "B", on the other hand, could provide a full-time option of 10 shifts, and it is culturally accepted, even celebrated if the physician only does the minimum number of shifts agreed upon.
Diving deeper, once the physician understands the cultural expectations on the coverage model, it is equally important to understand the hospital's primary perspective around quality of care and patient satisfaction goals. For example, in emergency medicine, does the facility focus more on minimizing their ED wait times and improving patient flow than on the overall patient experience? Keep in mind, improving patient flow is not a bad thing at all, as efficiencies in the ED department may help reduce overcrowding, which has a positive effect on overall patient care. This has been proven.
Even so there can be imbalances to any strategy. Some hospitals may weigh performance heavily on productivity metrics and less on patient experience. As a new physician, if you highly value a good "bedside" manner approach, you may want to consider a facility that is conducive to your treatment style.
Location vs. Skills:
After residency, many physicians choose to return to the community where they were born and/or raised. While the preference for being close to family is understandable, in some cases that factor overshadows information that suggests a hospital or practice is not a good fit.
The reality is that residents coming out of strong programs are prepared for positions that require well-honed skills. Yet not all smaller hospitals or suburban health systems automatically need those skills. If the potential hospital employer often refers out their more complex cases, you may find your skills atrophying as you handle only common cases. And if you decide to move elsewhere, you could face an uphill battle because of your time spent tending to lower acuity or smaller volumes.
Consider the Future You:
Even if you're thrilled with your first career choice, it should ideally offer a defined career path to offer long-term job satisfaction and viability.
For long-term success, consider targeting specific healthcare systems that provide potential career development resources such as clinical mentoring, operational leadership opportunities, and other career growth support such as assistance in obtaining or funding your MBA or other additional advanced degree. Other potential physician career resources include assistance with clinical teaching appointments or funding a research and development trial.
It may be important to you in the future to practice in a variety of treatment settings with different volumes, acuities, complexities or trauma designations, all within one organization, allowing for ease in transfer.
Combining Factors: Measure Twice, Cut Once
How can a prospective physician accurately weigh the above factors? The master key for medical residents is to ask a lot of questions to the administration, seek out peer opinions, and perhaps request the ability to shadow. Due diligence may also include contacting community leaders to gain their insight about local health systems, e.g. which hospital would be their top choice for treatment and why.
Hopefully you have access to a trusted recruiter or career advisor that can help you see all factors and sort out the overwhelming amount of information. One such advisor is the healthcare system's recruiter. The recruiter's number one job is to fill the opening with the "right" physician. Unlike popular belief, a good recruiter is not going to make the placement for the sake of filling an opening. Hiring the wrong physician negatively affects the organization and its patient population. This responsibility weighs heavily upon the shoulders of the recruiter. Therefore, it is in the best interest of the recruiter to help you get every one of your questions answered satisfactorily, as well as to assist you in determining your overall alignment with the potential employer.
Ultimately, it is up to you, the job seeker and prospective employee, to factor in these four key factors and obtain a comprehensive understanding of each practice opportunity. You owe it to your future patients, as well as to your own career, to be fully informed prior to signing an employment agreement with any healthcare organization.
Christian Claudio is a Regional Director of Physician Recruiting with Envision Physician Services. Named three-time Regional Director of Recruiting of the Year (2015, 2016, 2017); Claudio specializes in recruiting production leadership for internal medicine, emergency medicine, orthopedic and therapy providers. He holds a bachelor's degree in Strategic Leadership from the University of Oklahoma and is a member of the American College of Healthcare Executives.
For more information and valuable career resources please:

Browse Our Job Board Create a Profile Register for a Career Fair Build Your CV