Physician Job Search: Tips and Advice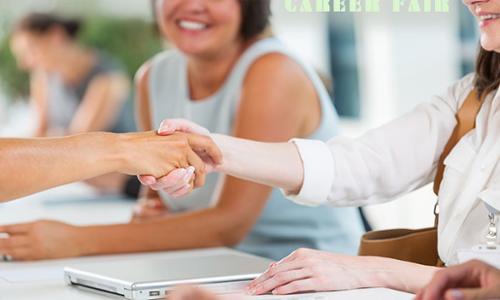 At the PracticeMatch Career Fairs, you are essentially in charge of your own destiny because there are no set chat times or mandated chats with potential employers. You have the autonomy to chat with the organizations that interest you.‌ These events are designed to allow you to chat with leading hospitals both local and nationwide. So how do you have a successful career fair? Let's look at a few dos and don'ts.
DO: Walk around the room to chat with exhibitors. You are in control of who you talk to, so make sure that you are not wasting time chatting with just your colleagues. Go up to tables to chat with different organizations to see what opportunities are available.
DON'T: Stand or sit at a table and only talk to who you came to the fair with. It happens at every fair; a physician will say that they didn't have enough time to chat with organizations because they got caught chatting with a colleague. Remember that this time is valuable to you finding your next opportunity.
DO: Grab information about organizations that interest you. Many organizations will have flyers on specific positions, information about the organization itself, or flyers on their different locations. Take advantage of this by taking information that appeals to you.
DON'T: Just go for the giveaways. Even though many organizations have unique giveaway items, do not go to tables solely for the giveaway. I've witnessed many physicians walk up to a table and grab the item and walk away without as much as a hello or thank you. This can create a bad reputation for you at the fair.
DO: Ask for contact information from the recruiter or organization. Career fairs can put you in contact with lots of organizations in a short amount of time, so grab their business card or ask for some form of contact information to continue discussions after the fair.
DON'T: Drink too much at the event. Even though wine or beer may be present, you should not go overboard or treat it as a night out. Remember that you are still interacting with potential employers so having too much to drink may affect how they view you as a candidate.
DO: Bring your colleagues. Not only does it help to have a familiar face around while chatting with potential organizations, but each colleague you bring to a PracticeMatch Career Fair can earn you a gift card. They do not have to be seeking a job to start right now but can come to experience what a career fair is like and see what opportunities there are for their available year.
DON'T: Be rude to the exhibitors. Remember that many of the exhibitors are part of the recruitment team at the organization, so being rude will give you a bad rep. This can also spill over to other organizations that are near that recruiter in the fair. Make sure that even if you are not interested in the organization that you are not burning a bridge by being rude.
Ready to experience a PracticeMatch Career Fair for yourself? Check out the upcoming Career Fair schedule to see if we will be in your area. You can also check out more Career Fair tips here.
For more information and valuable career resources please:

Browse Our Job Board Create a Profile Register for a Career Fair Build Your CV